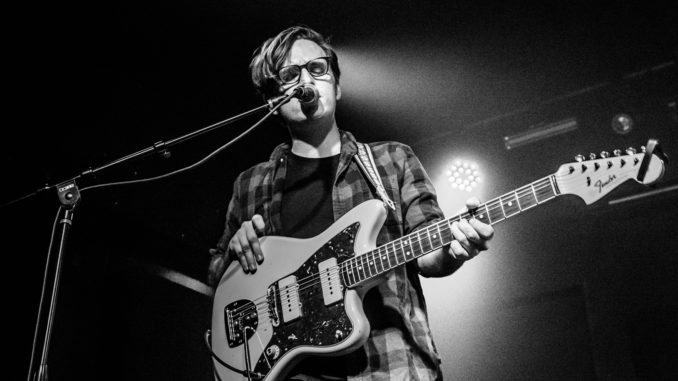 Review Fix chats with Jackson Wargo of Snowball ii, who lets us know about the band's origin, goals, killer track and plans for 2019.
Review Fix: How did you get involved in music?

Jackson Wargo: When I was a child, my parents told me I wasn't allowed to live in the house unless I played an instrument. I learned right quick, and I guess I haven't really stopped since.

Review Fix: What's your creative process like?
Wargo: The creative process is a continuous hurdle. I'm always reminding myself that ideas are always more work than they initially seem.

Review Fix: What inspires you?

Wargo: I'm not sure exactly, but I've found a way to enjoy being productive, and it's rarely difficult to get myself to do things that I enjoy doing.

Review Fix: How would you describe your sound to someone who has never heard you?

Wargo: I'd probably say we're a loud rock band, but we laugh a lot too.

Review Fix: What's your standout track? How was it written?

Wargo: Most comments I get from Eaton Super 10 are about "Lost in Juarez." People seem to enjoy it, and that's held true ever since the band started playing any of the songs live. It's been a great surprise because I expected people to latch onto one of the more upbeat songs and maybe think "Lost in Juarez" is boring. The song has taken on kind of a life of its own that even I couldn't have made for it. I wrote it sitting on the floor of our rehearsal space because we didn't have any chairs.

Review Fix: What makes your latest release a special one?

Wargo: Eaton Super 10 is special to me because of the caliber of artists I was able to get involved with it. Stephen Powers' art moves me like little else, and he painted the cover artwork. I've been a fan of TW Walsh's work in several areas of music, and he did all of the mastering work on this EP. Annie Hardy of Giant Drag sang backing vocals and directed the "Lost in Juarez" music video. Gregg Turkington (Neil Hamburger) is hosting the release party on May 4th at Resident in Los Angeles. And that's just to name a few. It's an honor to work alongside the people who create work that I continue to study.

Review Fix: How are your live shows different from your studio work?

Wargo: Snowball ii in the studio and Snowball ii live are totally separate entities because when I work in the studio, I usually work alone and structure the songs pretty evenly. When Snowball plays live, we use the songs more as guidelines than structures and improvise a lot—it's very loose, unpredictable, and we encourage each other to break the structure and find new ways the songs can have life. Some of our most gentle music on recording is our loudest and most abrasive at a show.

Review Fix: What are your goals for 2019?
Wargo: My goal for 2019 is to keep my head down and stay the course.
Review Fix: What's next?

Wargo: The next record is already well under way, and we'll be pushing that one before you know it.

Review Fix: Anything else you'd like to add?

Wargo: I just want to thank you and your readers for supporting Snowball ii.