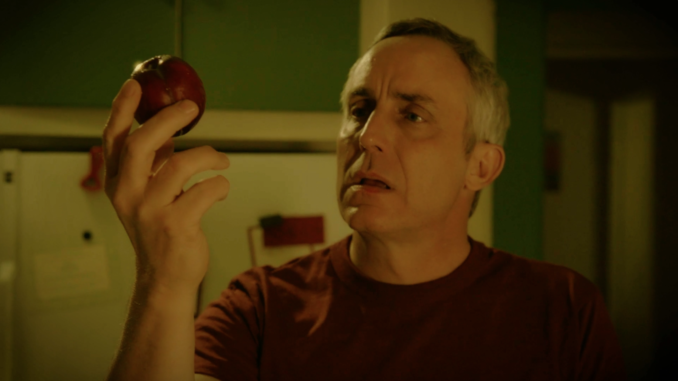 Review Fix chats with 'Sorry, Not Sorry" Director Monique Sorgen to find out how it felt to be a part of the Cannes Emerging Filmmaker Showcase and more.
Review Fix: Where were you when you heard the news that your film has been selected to screen at The American Pavilion Emerging Filmmaker Showcase at Cannes?
Monique Sorgen: I was in my boyfriend's office booking flights and hotels for the Cleveland Film Festival when I got the call. Yes, Monika Skerbelis, the head of the competition actually calls each of the filmmakers on the phone! There are only 7 films in my section, but if you count the student films and the LGBTQ films, that's like 25 phone calls.
Review Fix: Following up from the last question, how do you feel about your film screening at The American Pavilion Emerging Filmmaker Showcase at Cannes?
Sorgen: I am so excited and honored to be a part of the showcase. It's such a great opportunity to experience the Festival for the first time, and to have a purpose while I'm there is just icing on the cake. I've already met two of the other filmmakers in the line up, so I know I'm in great company.
Review Fix: Was it difficult to direct this film?
Sorgen: It's always a little challenging to direct a film because you have so many moving parts you need to coordinate, and you're trying to get everything to come together in line with your vision. The hardest part is probably the amount of time you spend producing the film. You're planning the logistics to try to get everything you want for your vision and you always feel like it's taking away from the time you'd like to be using to make shotlists and storyboards and talk to your actors. Directing is fun, because you have a vision and you're executing it, but the producing part is really stressful.
Review Fix: What was the feeling like on set?
Sorgen: The main feeling on set was that time is flying by, and I had more to do that there were minutes in the day. I had a lot of adrenaline, which got me through the stressful moments, and I'm extremely focused when I'm on set. I'm just thinking about what needs to get done, and organizing it in my mind, and solving problems that come up. I never sit down and I never stop. At the end of the shoot though, I felt exhilarated, because I knew I had all the pieces I needed to make the movie work.
Review Fix: What stands out the most about your cast?
Sorgen: My cast was mind-blowingly professional. Because they all have so much experience and so much confidence in their craft, they were able to bring great ideas to the set, and bring textures to their characters that I might not have though of. They generally nailed their performances. Wallace Langham did 8 years on CSI, so he always knows where the camera is. M. Emmet Walsh has 200 movies under his belt, so he respects the other actors, and wants to be there for his off camera lines. And Jessica Oyelowo brought so much nuance to her thought process when the camera was on her, that you can almost see the details of what's going through her brain. They also all had great attitudes. They were fun, sweet, and open to talking to everyone on the set.
Review Fix: What makes this film special?
Sorgen: Some of the things audiences really enjoy about the film is that it moves fast, accomplishes a lot in very little time, and has a really strong beginning, middle, and end. It's got a surprise twist ending that people love, and a distinct look and style. While the story is fairly straight forward and accessible, I also think it has deeper layers and a commentary about marriage. Not everyone notices the deeper layers, but those that do, just love thinking about it and talking about it. On a personal note, I also love that it's inspired by my favorite poem, "This is Just to Say," by William Carlos Williams. That poem is short, sweet, and to the point. It's unpretentious, but has loads of subtext. I tried to model my film on the tone and qualities I enjoy about the poem.
Review Fix: Who will enjoy it the most?
Sorgen: I think it's for adults of all ages, particularly those who've been in long-term relationships, and those who enjoy dark, twisted, dry humour.
Review Fix: Why is the subject matter of this film important?
Sorgen: The film is really about how communication can break down in a long-lasting relationship. It's about how we take each other for granted, and become roommates, and stop having fun. In that way, I think it's a cautionary tale, to remind you to keep working at it, and keep respecting your partner. But in the end— and I don't think everyone will get this– but in the end, I think it's also showing how even in the most dysfunctional couples, sometimes these two people are exactly what the other person needs. So maybe don't judge them.
Review Fix: Do you connect with it in any way?
Sorgen: For me, it started with the connection to the poem, and how the poem has this tone about it, where the speaker is basically saying, "I'm sorry I did something you didn't want me to do, but I'm glad I did it because I really enjoyed it"– wherefrom the title, "Sorry, Not Sorry." I'm kind of an honesty-addict, and I think I connect with the honesty of that sentiment, and also it makes me laugh. As far as the deeper themes about marriage are concerned, I am of the mind that marriages can often feel like a trap, so I've spent a lifetime avoiding the institution. Still, I worry about all the people I know who are married and I wonder if they feel trapped by their situations. I think many of them do, even though some of them don't even know it on a conscious level. It's too hard to accept it if you're trapped in a marriage that's ruining your quality of life. It's easier just to put your head down and accept that this is your life now.
Review Fix: Bottom Line: Why must someone see this film?
Sorgen: The best reason to see it is because it's fun! It's just a simple commentary on some of the more mundane parts of being a grown-up human being in our world, but it's told in a way that's always entertaining and never boring… Also, if you appreciate great acting, and beautiful cinematography, and good sound design and a musical score that elevates the story in a perfect way, then there's a lot to love about this film. What I'm saying is that my cast and crew did amazing work, which any true film-lover will enjoy…And also, laughter is the best medicine for anyone stuck in a bad marriage.
Review Fix: I know that your film is screening at other film festivals, which film festivals is Sorry, Not Sorry due to screen at apart from The American Pavilion Emerging Filmmaker Showcase at Cannes?
Sorgen: It's screening this weekend at the Artemis Women in Action Festival in Santa Monica. Then next weekend at the Women in Comedy Short Film Contest with NBC, which is in Cambridge, Massachusetts. And after I get back from The American Pavilion of Emerging Filmmakers Showcase, it's screening at the Vero Beach Wine & Film Festival in Florida— I'm very excited about the wine part of that one. There area a few more after that, but I'm not allowed to announce them yet.
Review Fix: What's next?
Sorgen: I have a script for a feature film called, "Bad BFF," which I'm developing with Jessica and David Oyelowo, for Jessica to star in. That film is a dark comedy about a woman who pretends she's getting married in order to get her lifelong best friend to pay attention to her. In it, I have a lot to say about being an unmarried woman by choice, and about the strong bonds that women share in their female friendships. I want to redefine how women are seen in the world, as less than perfect people who are just trying their best to do what's right. There are so many images of women that I grew up with that don't match my real experience, and put pressure on our whole gender to act a certain way, and I want to set the record straight. Ideally, we'd like to be shooting this in the Fall, so we can do this festival thing all over again next year with a feature.