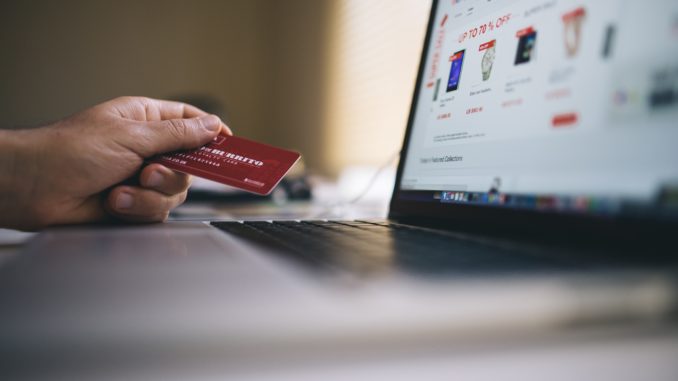 Apple recently unveiled a new credit card that allows its customers to pay for their purchases using Apple Pay. Unlike most credit cards, Apple's titanium-engraved card does not have any expiration date or CVV number printed on it. Rather, it has an integrated chip and magnetic stripe that allows you to swipe when checking out of a physical store.
To use Apple's new credit card online, the merchant handling your transaction ought to accept Apple Pay, a wireless payment system developed by Apple. The Apple credit card is actually designed to complement Apple Pay, helping to provide customers with better, more refined experiences.
Here are the 4 things you need to know about Apple's new credit card:
Zero fees charged
When unveiling the card, Apple stated that clients wouldn't need to worry about incurring expensive operational fees when using their card. There will be no international fees, annual fees, over-limit fees and no late penalty charges. Seems like a dream, doesn't it? In addition, Apple customers will pay varying interest rates depending on their credit scores. People with higher scores will pay less interest rates while those with poor scores will be charged higher interest rates. However, their rates will vary between 13% and 24%.
Get rewarded when you use the card
Most other credit card firms already provide this perk, so it isn't really surprising to know that Apple provides spending rewards to their card users. Customers will get 1% of their money back when they utilize the Apple card physically to purchase goods and services. On the other hand, they'll enjoy a 2% rebate when they use the card to pay for items via Apple Pay. If you buy anything from Apple itself (including music from iTunes and software from Apple store), you get a whopping 3% rebate.
Guaranteed privacy protection
In an age when data privacy is highly esteemed, many companies are implementing stringent measures to protect the data entrusted to them by customers. Apple declared its stance after it vowed to provide better privacy protection measures than other conventional credit card service providers. Better yet, customers won't have to worry about who's watching their spending footprint – Apple said it wouldn't store any data about customers' spending habits. A different company (Goldman Sachs) is mandated with gathering and securing consumer's credit card data, but according to Apple, no information will be sold off to external parties for purposes of advertising or marketing.
Lost cards can easily be frozen
Lost credit cards should never be disregarded. Malicious people can use lost or stolen credit cards to perform illegal activities, leaving you in a huge rut. With the Apple credit card, it's possible to freeze the card once it gets misplaced. You can then order a brand new card and then utilize a virtual card before you're issued with the new card. This virtual card can be found in your device's Wallet app.
Apple's new credit card will start operating officially in the summer, so buckle up for the new changes.