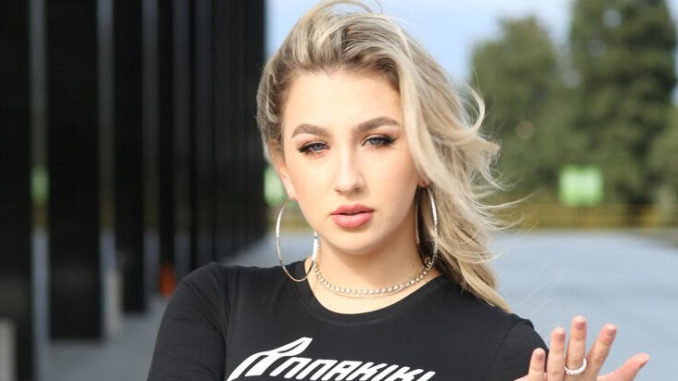 Review Fix chats with singer/songwriter Presley Tennant, who discusses her new single, "Me and You," as well as how being a contestant on NBC's "The Voice" has helped her develop her craft.
Review Fix: How did you get involved in music?
Presley Tennant: When I was younger, I was apart of a girl group called the 5LPs. They really introduced me into the entertainment industry. I performed all the time with the group and completely fell in love with singing, dancing, performing, etc.
Review Fix: How does it feel to work with Kelly Clarkson?
Tennant: Working with Kelly was a dream come true. Ever since I was little, I've idolized her ever since I could remember. She's always been an inspiration and will continue to be.
Review Fix: How has The Voice helped you?
Tennant: The Voice has helped me tremendously in so many different ways. I was surrounded by some of the best musicians and truly some of the most genuine souls. I feel that being surrounded by such incredible people has allowed me to grow so much and learn in ways that I could've only imagined.
Review Fix: What makes you unique?
Tennant: I feel what sets me apart is my ability to be able to really sing and really dance. Ever since I was little, performing has been all I've known and because of this I have definitely grown and honed in on my craft.
Review Fix: What are your goals in music?
Tennant: My goals for music is to be able to either open up for an artist or to have my own tour. Most importantly enjoy my journey.
Review Fix: What's next?
Tennant: I've been writing constantly, so the next step is to release the EP that I'm currently working on and continue to perform and get my name out to the world.
Review Fix: How was Me and You written?
Tennant: Me and You was written about young love, heartache, and break-up. Being so young in a relationship and realizing that the relationship just wasn't working out. Everything that they wanted to fix wasn't working so it just led to the realization that their should have never been a "Me and You".
Review Fix: What makes this song special for you?
Tennant: This song is so special to me because it's been my most mature song to date. I feel that a lot of people can relate to it.
Review Fix: Anything else you'd like to add?
Tennant: I love reflecting back and watching the growth. I really want to add that I'm so incredibly grateful for every opportunity that has come my way and so excited for the future.