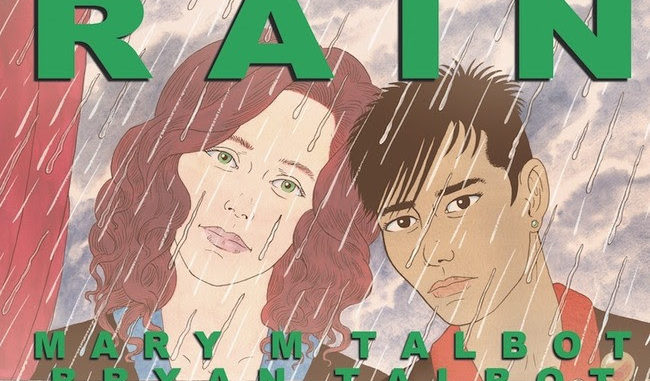 From acclaimed writer/historian Mary M Talbot and graphic novel pioneer Bryan Talbot comes Rain, a chronicle of the growing relationship between two young women, one an environmental activist, set against the backdrop of the disastrous 2015 floods in northern England. Their local wild Brontë moorlands are being criminally mismanaged, crops are being poisoned, and birds and animals are being slaughtered. While the characters are fictional, the tragedy is shockingly real.
Rain is the fourth graphic novel collaboration between Mary M Talbot and husband Bryan Talbot, a partnership that has produced the award-winning Dotter of Her Father's Eyes, Sally Heathcote: Suffragette (with Kate Charlesworth), The Red Virgin and the Vision of Utopia.
Rain goes on sale October 11, 2019, and will be available for pre-order at your local comic shop, Amazon, and Barnes & Noble. This hardcover, landscape-format graphic novel will retail for $24.99.