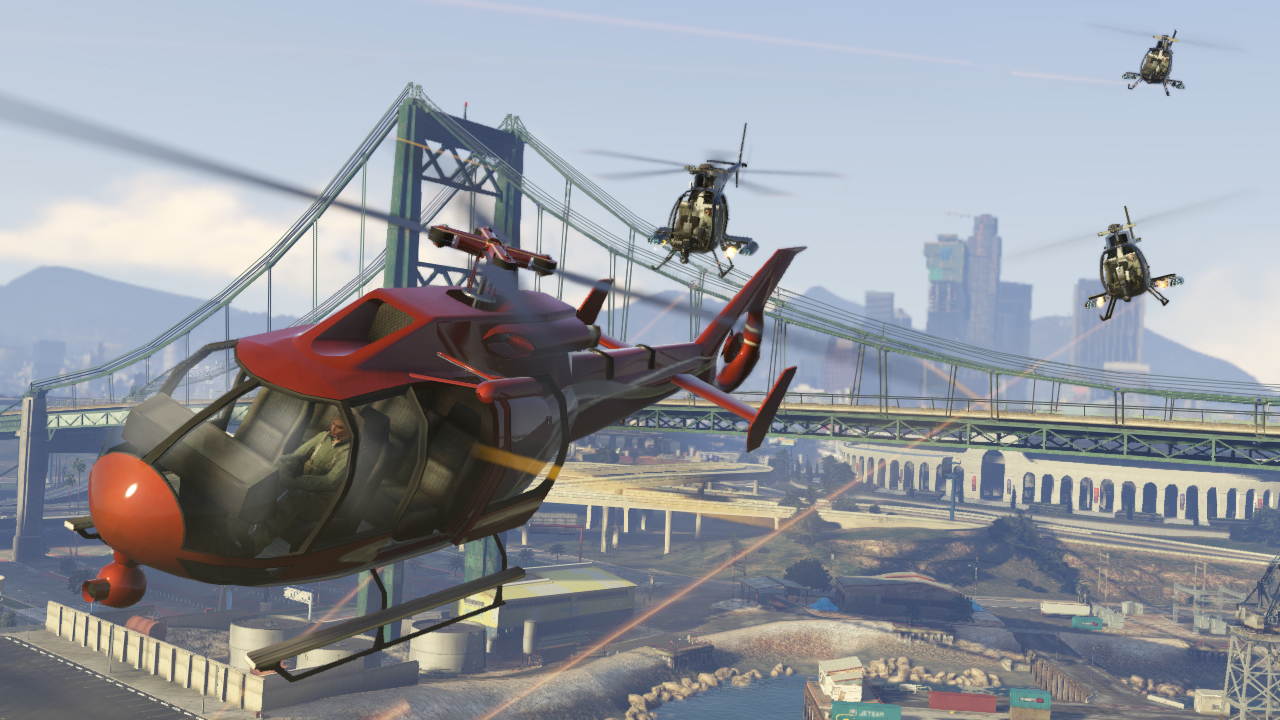 It's been a long time coming but Grand Theft Auto 5 finally has a casino for online players!
We've been expecting this DLC ever since Vinewood Casino's "Opening Soon" banner was spotted when the game was first released back in September 2013. However, we had to wait almost six years until Rockstar dropped this trailer just a few weeks ago.
GTA Online: The Diamond Casino & Resort
But how does this fit into the GTA 5 Online experience? Here are the most common questions answered.
When is the Casino Opening in GTA 5?
The GTA 5 Diamond Casino & Resort officially opened on Tuesday 23rd July 2019 when Rockstar made it available for PS4, Xbox One, and PC.
You can see the full list of this DLC's updates here.
Where is the Casino in GTA 5 Online?
The Diamond Casino & Resort can be found in East Vinewood at the site of the old Vinewood Casino when playing Grand Theft Auto 5 Online.
It features plenty of games and an exclusive Master Penthouse which can be purchased for 1.5 million GTA-dollars.
Once you own the penthouse, you'll be part of the Diamond Family which unlocks new missions and extra work.

30 HIDDEN Details & SECRET Features In The GTA 5 Online Diamond Casino Update
Can I Win Real Money in the GTA 5 Casino?
This bit was always going to be controversial so here goes: you can deposit your own money for GTA 5 casino chips, but you can't win or withdraw actual money from the game itself.
Many thought that this update might contain a fully-fledged rival to actual online casinos by giving players the chance to win real money. However, those rumours have seemingly been put to bed (bar any further DLC updates in the future).
Instead, you can buy in-game dollars (using a variety of currencies) and then convert them into gambling chips. Of course, you can always make money on GTA by completing aspects of the game too, so you're not forced to deposit your own cash!
"This Feature is Not Available for You"
So, you can't win real money from the GTA Online casino, but there are also players who can't even play the slots and games due to their country's rules and regulations.
Forbes reported that over 50 countries have removed gambling from the game, although this did not include "big markets like the United States, Western Europe and Japan".
In the UK specifically, the Gambling Commission recently confirmed that the purchase of in-game content does not fall within their remit as "there's no official way to monetise" them.
What's the Initial Reaction – Good or Bad?
In truth – mixed.
The ability to effectively buy gambling chips using real money but with no chance of recouping that cash was always going to prove contentious.
However, Rockstar have drawn praise for the detail they've put into this GTA casino update:
Diamond VIP Program: A loyalty scheme that mirrors the format of a real VIP program with different status levels and perks.
Special Bonuses: A total of 54 playing cards have been hidden across the entire map. Collect them and trade them in for GTA V casino bonuses.
New Degenatron Games: Using the Bar and Party Hub add-on, you can find the arcades Invade and Persuade II as well as Street Crimes: Gang Wars Edition in the penthouse.
No matter what you think, this update has got everyone talking – from players and the community to gambling bodies and governments. Another Rockstar masterstroke of stirring the pot!