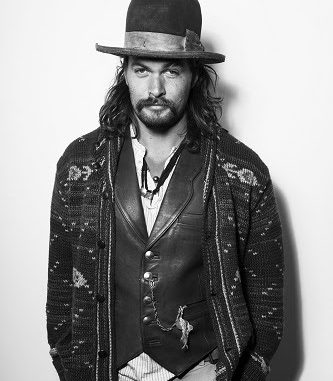 Jason Momoa (Aquaman, Justice League), "Gotham" stars Ben McKenzie, Morena Baccarin and Drew Powell, Cary Elwes (The Princess Bride, "Stranger Things"), Henry Winkler ("Happy Days," "Barry"), Chris Sarandon (The Princess Bride, Nightmare Before Christmas), Daniel Cudmore (X-Men, The Twilight Saga), George Wendt ("Cheers"), Katrina Law ("Arrow," "Spartacus: Blood and Sand") and David Giuntoli ("Grimm," "A Million Little Things") are among the early wave of celebrities scheduled to attend the 22nd annual Wizard World Chicago, August 22-25 at the Donald E. Stephens Convention Center.
Momoa will attend on Sunday, August 25; McKenzie, Baccarin and Wendt are scheduled to attend Friday through Sunday, August 23-25; Elwes, Sarandon, Giuntoli and Law will appear on Saturday and Sunday only; Winkler is set to attend all four days.
Other stars scheduled to appear include Dean Cain ("Lois & Clark: The New Adventures of Superman," "Smallville"), Kevin Conroy ("Batman: The Animated Series," "Justice League"), Matt Ryan ("Constantine," "Assassin's Creed: Black Flag"), Lou Ferrigno ("The Incredible Hulk," "The King of Queens"), Melissa Joan Hart ("Sabrina, the Teenage Witch," "Melissa and Joey"), Teddy Sears (A Single Man, The Flash), Dean Cain ("Lois & Clark"), John Glover ("Smallville"), Thomas Ian Nicholas (Rookie of the Year, American Pie) and Lisa Marie Varon (professional wrestler). Standout voice actors attending who appeared in "Teenage Mutant Ninja Turtles" and many other series and films are Rob Paulsen ("Donatello"), Cam Clarke ("Leonardo"), Townsend Coleman ("Michelangelo") and Barry Gordon("Donatello"). Additional celebrities will be added to the roster closer to the event.
Some of the world's most talented creators populate Artist Alley at Wizard World. Top writers and artists scheduled to attend are Kurt Lehner ("Gargoyles," "Marvel Action Hour"), Jeremy Clark ("Grimm Fairy Tales," "Day of the Dead"), Claudio Aboy (DC Comics), Stuart Sayger ("G.I. Joe," "KISS"), Gerry Conway ("Punisher," "The Amazing Spider-Man"), Christopher Priest ("Black Panther," "Conan the Barbarian"), Carl Potts ("Alien Legion," "Venom"), Mostafa Moussa ("Superman," "Fantastic Four"), Joe Wos ("Mazetoons"), Stuart Sayger ("The Walking Dead," "Xena"), Thomas Estrada (Disney, DreamWorks), Joe Corroney ("Star Wars," "The Avengers"), Tim Lattie ("Ghostbusters," WWE), Trevor Mueller ("Albert the Alien," "Los Ojos") and more.
Wizard World Chicago will also feature non-stop live entertainment hosted by Kato Kaelin, gaming, exclusive Q&A sessions with top celebrities, movie screenings hosted by stars and directors and more. Details to follow soon, along with programming and entertainment stage schedules.
Wizard World events bring together thousands of fans of all ages to celebrate the best in pop culture: movies, television, gaming, live entertainment, comics, sci-fi, graphic novels, toys, original art, collectibles, contests and more. The eighth event scheduled on the 2019 Wizard World calendar, Chicago show hours are Thursday, August 22, 4-9 p.m.; Friday, August 23, noon-7 p.m.; Saturday, August 24, 10 a.m.-7 p.m.; Sunday, August 25, 10 a.m.-4 p.m. Kids 10 and under are admitted free with paid adult.
Wizard World Chicago is also the place for cosplay, with fans young and old showing off their best costumes throughout the event. Fans dressed as every imaginable character – and some never before dreamed – will roam the convention floor and participate in the famed Wizard World Costume Contest on Saturday evening.
For more on the 2019 Wizard World Chicago, visit http://wizd.me/ChicagoPR.