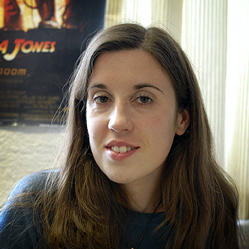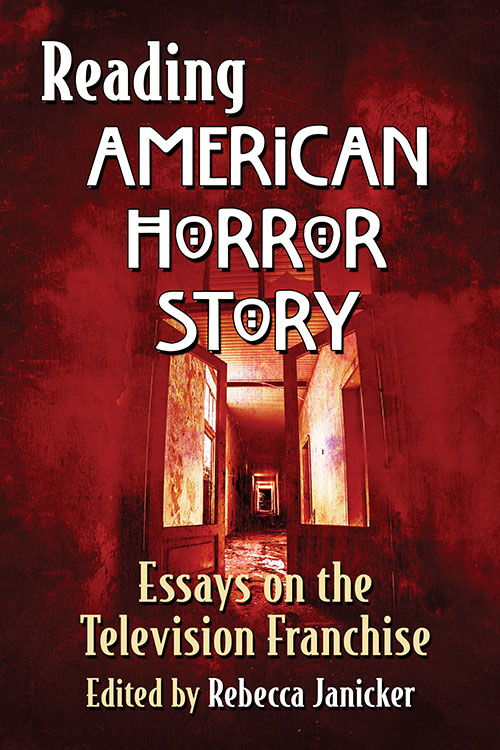 Review Fix chats with "Reading American Horror Story: Essays on the Television Franchise" author and editor Rebecca Janicker, who discusses the show's role in pop culture and her goals for the book.
About Rebecca Janicker:
Rebecca Janicker is a Senior Lecturer in Film and Media Studies at the University of Portsmouth, UK. She received her PhD from the University of Nottingham in 2014 and had her thesis published as The Literary Haunted House: Lovecraft, Matheson, King and the Horror in Between (McFarland, 2015). She is the editor of Reading 'American Horror Story': Essays on the Television Franchise (McFarland, 2017) and has published journal articles and book chapters on Gothic and horror in literature and comics, film and TV.
Review Fix: How did this project start for you?
Rebecca Janicker: I was at a conference in New Orleans in 2015 – the big National Popular Culture Association conference, that I attend every year – and I was presenting a paper on haunting in Murder House. At that time, I had just published my PhD, so I was exploring ideas for future research projects and enjoying the conference. As I started going to panels, it occurred to me that there were so many interesting and varied papers on AHS that there was a whole book just waiting to come together. I loved the show, and this seemed like the perfect project.
Review Fix: Any challenges during the writing process?
Janicker: Although this was my first time as an editor, I've worked in some capacity on collaborative projects before, e.g. as a contributor, and there can always be challenges with people having conflicting deadlines, that kind of thing. I have to say, though, that the contributors were fantastic – everyone worked hard to keep to deadlines and respond to feedback. That helped keep the project on track and made for a relatively pain-free time for me. Probably the hardest thing was pulling the index together!
Review Fix: Why does AHS matter?
Janicker: AHS is a fixture on the TV landscape now. It was such an interesting concept – what I've referred to as an anthology franchise in the book – rebooting the set-up each year whilst still maintaining a brand identity, e.g. by redeploying the same actors, focusing on a distinct scenario each season and so forth. It's a great way of keeping a show going year after year whilst also ensuring it still stays fresh. TV horror is enjoying such a boom, and AHS has found a niche within that field.
Review Fix: How do you think it has changed Pop Culture?
Janicker: Ryan Murphy and Brad Falchuk have become big names in pop culture across the board, with earlier shows like Glee and Scream Queens and with AHS enjoying such longevity. You can see that anthology format finding its way into the American Crime Story strand, on which they are executive producers. TV shows, whether on cable, networks or streaming services, are so important to horror at the moment and I think the TV format of AHS – it's episodic, audiences have to wait a week for the next instalment – has tapped into and nurtured an appetite for small screen horror tales. Teaching horror, I know that lots of my students watch the show and it's intriguing that a TV text is grabbing them in this evolving media age.
Review Fix: What's your background in TV critique?
Janicker: My background was originally in American Studies and I focused on regionalism in Stephen King and H. P. Lovecraft for my Master's thesis. As I loved horror and found it such an engaging genre for exploring history and national identity, I chose to write my PhD dissertation on the haunted house motif in Lovecraft, King and Richard Matheson. I've been a lecturer in film and media studies (University of Portsmouth, UK) for several years now and gradually my research interests have shifted more towards areas like adaptation, to how horror works in different media formats and especially in TV horror.
Review Fix: What's your favorite element of the show? Why?
Janicker: My personal favorite is still the first season, Murder House, as I really love a ghost story. There are some great characters in that season – especially Jessica Lange's Constance and Frances Conroy's Moira – and I think that story arc worked particularly well, e.g. with Ben's gradual realization about himself as a father and husband and the way in which the ghostly presences in the house helped shape the story. Looking back, it was exciting to watch younger actors such as Evan Peters settling into the show as well as to see established actors like Lange and Conroy showcasing their talents. It was very exciting to have the return to Murder House in Apocalypse.
Review Fix: What did you learn about yourself through writing this?
Janicker: Part of the process of pulling the final book together was producing a glossary to cover some basic facts about the wide range of real-life people AHS has included over the seasons, from serial killers like Ted Bundy through to Elizabeth Short, later known as the Black Dahlia. I learned that I'm probably better suited to studying fiction than fact when it comes to this area, as some of the details of these real-life crimes make for challenging reading.
Review Fix: What are your goals for the book?
Janicker: Because there was relatively little scholarship available on AHS when I put the essay collection together, I hoped to be able to offer a substantial book-length study to set the scene for what I felt was sure to be an important text for horror scholars. As with any published work, I want to be able to give other scholars and students good work to go to in order to further understanding of TV horror, as well as offering all the wonderful analyses in the collection – chapters on gender, sexuality, industry, genre and so forth. One volume can't tackle everything – and of course there are new seasons now – but I wanted to lay a foundation.
Review Fix: What's next?
Janicker: My next edited collection, which I've started to plan for over the last few weeks, is on the portrayal of the scientist in popular culture. There are obvious overlaps with horror there, e.g. mad science, but there are many and varied scientists in so many movies and TV genres now that I can really see the potential for some exciting case studies. As with horror, this is an area that I teach, so I'm keen to ensure that there is plenty of up-to-date scholarship!