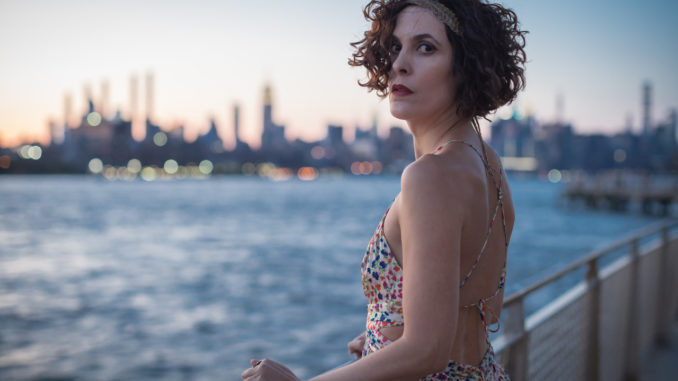 Review Fix chats with singer Chloe Perrier, who lets us know all about the creative process that inspired her new record, "Petite Fleur."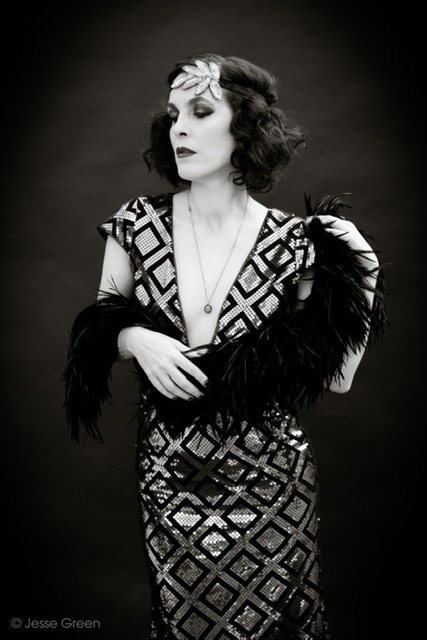 Review Fix: How did you get involved in music?
Chloe Perrier: I placed a bet with the late French actor, Mouss Diouf, who owned a beautiful club, the "Reservoir" in Paris. He dared me to put a band together in 3 months. I had been taking voice classes for a while, but I was way too shy to go on stage without a character (I was mostly acting at this time). He gave me the last push and I won the bet!
A few years later, I decided to go to Jazz school at the Bill Evans Academy in Paris, and I never looked back and have been singing on stage on a regular basis since then.
Review Fix: What's your creative process like?
Perrier: Often at night, sometimes on the street, an idea pops up, I grab a notebook or a recorder and I put it down before I forget it. Afterwards I work on it more deeply until I get a full song. At other times, I like to collaborate with other musicians and we work on it it together.
Review Fix: What inspires you?
Perrier: Other artists, my musicians, buying old records, sometimes just a smell, walking on the street, seeing something that touches me, a flower, a kiss…
Review Fix: How is the French music scene different from NYC? How has being here affected you musically?
Perrier: The French music scene is great but much smaller, even more so in the Jazz scene. The NYC music scene is always moving, challenging, new talents to discover from all around the world at any given time. The talent level is high and it makes you want to always push and improve yourself. You can't stay on what you know or you will die (Musically I mean). I like the fact to be forced to always go further in my art. You get your ass kicked all the time and I like it!
Review Fix: How would you describe your sound to someone who has never heard you?
Perrier: Velvety voice, French touch, vintage flair with a modern touch. (A fan helped me for this one.)
Review Fix: How are your live shows different from your studio work?
During a live show you can hear my silly jokes.
Until now I always recorded like a live, all together, however I suppose the big difference is that we can do it again.
I will say the studio work is more intimate. The live show is more about the connection with the public.
Review Fix: What inspired your latest single?
Perrier: Love. I choose "Comes Love" because I feel that people now, are scared to commit to one person, even more so in a big city. But if you fall in love with someone, who is in love with you, you shouldn't resist and just enjoy the moment. I think it's worth it even if it doesn't last. It's precious.
Review Fix: What are your goals for the rest of 2019?
Perrier: Finding a tour manager before the end of the year, and travel all around the world with my band in 2020.
Review Fix: What's next?
Perrier: My release party at The Cutting Room on October 22nd. The room is beautiful, amazing sound, the band is great and I'm super excited about it!
Review Fix: Anything else you'd like to add?
Perrier: I believe that music can be healing as other artists have this effect on me.
I'm singing to make people happy, even if it's just for the duration of a song… and hope you will enjoy my new album « Petite Fleur ».