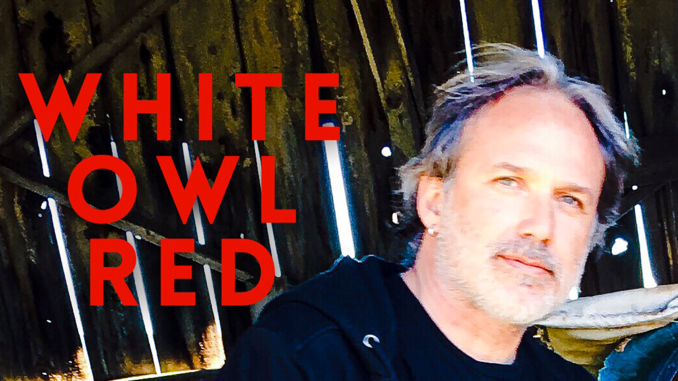 White Owl Red is a group that writes from the heart. Hot off the heels of their last album "Existential Frontiers," the group shows that it's not afraid to put in the work. The previous album name is a literal one, as the album was a very personal look into the mind of Josef McManus and his band. Enter the bands latest single, "Working Class Heroes." While solid, the track focuses much more on the instrumentals than anything else.
From the top, we are greeted by a rambling, Western-style guitar. It is an upbeat sound with heavy percussion and deep guitar riffs, but it is conveyed with a small taste of melancholy underneath. While never slipping into a darker place, the instrumentals thrive on this rambling beat and capitalize on it well. From the first chorus, the track springs to life as he mutters "Hey, hey" as more is revealed. The way the instrumentals are layered in the track is masterful, with different instruments revealing themselves at different times, making them spring to life. This is all behind some masterful guitar work as it goes from rambling to wailing flawlessly. This complements the soft yet gritty vocal style of Josef McManus, which is on-point on this track.
While not the most substantial lyrically, the vocal performance allows the words to hit with emotional weight. When McManus sings "just because I'm fightin for my dreams, they're thinking I'm better off dead" the delivery hits home, offering memorable lines within the track. Packed with fun instrumental surprises that seem to evolve as the track goes on, Working Class Heroes is a great track to bob your head to.
White Owl Red's latest offering is a solid one. The great composition and instrumental layering shows off the musicianship of Josef McManus and his band. This focus allows the track to flow nicely, catering to the band's Johnny Cash rock and roll styles which adds to the charm of the track. These elements also add interest to repeated listens, as one may miss the subtle tambourines or want to revel in the wild guitar work towards the end of the track. While not as deep as previous offerings, Working Class Heroes is a track that deserves a listen simply because of its fun and eclectic beat.