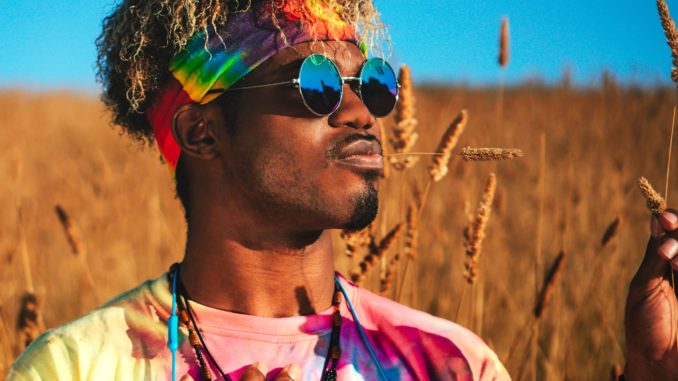 Review Fix chats with singer/songwriter Allocai, who discusses his creative process, goals and more.
Review Fix: How did you get involved in music?
Allocai: I was always a singer and I did write a couple of songs from as early as 9 years old but it was never anything serious. I got deep into music after the ordeal with my father. That's when I discovered the real meaning behind creating music and delved headfirst into it. Not only was it a form of emotional therapy but it gave me a voice and made me feel powerful in a situation where I was virtually powerless to alter the outcome. 
Review Fix: What's your creative process like?
Allocai: My very first step is to identify the emotion that I want the listeners to empathize with. I deeply believe at the core of art is empathy and emotion. You have to be able to make people feel something whether it's anger, sadness, excitement, confidence etc. you have to serve that proverbial drug that pulls out a particular feeling in an audience. After I identify that feeling then I get to developing the other aspects that will allow a listener to connect with my material like the melody, the production, the concept and the lyrics.
Review Fix: What inspires you?
Allocai: I have a deep yearning to master my craft more than anything else. I need to be that version of me in my head who's singing, dancing and performing on stage at 1000% with complete confidence in my abilities to the point where I am able to create new techniques and alter the very fabric of the art form.
Review Fix: How would you describe your sound to someone who has never heard you?
Allocai: My baseline genre is mainly pop but it's infuse it with other elements from different genres to create a style of sound that is hard to classify into any one specific rigid genre of music. This creates a colorful blend of sounds that perfectly execute my main goal of allowing listeners to empathize with me on a deeper level.
Review Fix: How are your live shows different from your studio work?
Allocai: I'm a showman at heart. My live shows offer a visual representation of the passion I felt that went into creating the song I perform. That display of passion which is accentuated with costumes and dance routines allows for a more intimate connection with the audience on a deeper level.
Review Fix: What inspired your latest single?
Allocai: My latest single Cloud9 was inspired by my phase through drug abuse. When I found out that dad was about to marry my girlfriend and she was pregnant, I found out both news at the same time. It was just too much for me to handle on top of all the drama that was already unfolding and it genuinely felt like my life was spiraling out of control. Drugs provided me with a tantalizing escape from it all but as soon as the high wore off I was struck with reality again and my need and dependency for this toxic cocktail increased exponentially. Cloud9 explores the inward battle I had with myself of trying to get back on the right path and finding an ounce of strength to face my reality.

Review Fix: What's next?
Allocai: My album Cruelty drops in March 2020. The album chronicles the ordeal with my father but instead of narrating the story word for word in each song, the album tells the story through emotions and feeling rather than words. Each song represents an emotion I was going through until I eventually reached my road to recovery. Really excited for everyone to finally hear it.
Review Fix: Anything else you'd like to add?
Allocai: I also have a tour of the west coast coming up in April/May that will cover California, Nevada, Texas, Arizona and New Mexico dates and tix will be available soon so be on the look out.