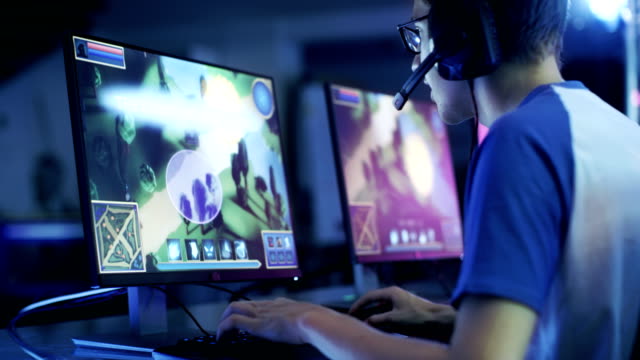 How can you boost SEO on your WordPress site, especially your ecommerce online store? Given the importance of SEO, many website owners are actively looking for tricks on how to improve their performance in search engines.
The best way to increase your website's visibility is by implementing search engine optimization strategies. But, what are the characteristics of an SEO-friendly platform? Generally, SEO involves applying a range of strategies based on what you know about how a particular search engine determines its rankings.
Best SEO Strategies for Your WordPress Website
If you are unfamiliar with SEO, you should not panic. WordPress is one of the platforms that has inbuilt optimization for search engines. Even better, it is easy to implement strategies to improve your website's rank on search results.
The following are some of the ways to boost SEO on your WordPress website in 2020.
Improve Page Load Speeds
A slow-loading website provides an annoying experience to users. According to Google, 53% of users abandon sites that take more than three seconds to load. Furthermore, slow webpages hurt your rank on search engine result pages.
Slow pages increase your bounce rate. They also reduce your organic traffic and make your site less credible. A smart way of improving loading speeds is by using Google Page Insights. Besides showing your current speed, this tool gives recommendations on how to make your pages load faster.
Publish Quality Content
All search engine ranking algorithms share a similar goal – to provide the most relevant information to their users. Although ranking factors keeps on changing, the underlying objective remains consistent. This is why people say content is king. By publishing quality posts, you can improve the results of your SEO campaign significantly.
One way of improving the value of your posts is by publishing long-form content. Nowadays, people prefer reading a 2000-word long article that is exhaustive instead of reading short posts that cover only one aspect of a topic.
Additionally, you should create posts that are relevant to your target audience. The best way of doing this is by hiring a professional who will create articles that resonate with your readers and are optimized for better rankings.
Use a Responsive Design
The majority of people are now using mobile devices to access the internet. For this reason, it is essential to create a website that adapts to any gadget used by your target audience.
Responsiveness is so crucial that Google uses it as a ranking factor. A site that renders correctly on all platforms will rank higher on search results than a non-responsive website. The good thing is that many WordPress themes support responsive design.
Use Heading Tags in Your Content
A smart way of improving the structure of your on-page content is by using heading tags. Besides making your content easier to read, it allows search engine crawlers to understand the organisation of your webpage.
When applying heading tags, make use of heading 1 for the title, and heading 2 for the main subtopics, and so on.
Focus Your Content on Keywords
Every page and post on your website should focus on a specific keyword or keyword phrase. This means that you should use it in the title, the headings and inside the content. This way, search engine crawlers will understand the nature of your content and improve its visibility in relevant searches. You should also know how to do keyword mapping to avoid repetition of keywords. Keyword mapping, at its heart, is one of the most important elements of building an SEO relevant set of content.
However, you need to be careful about how you integrate keywords into your content. Using them unnaturally will only reduce the quality of your posts and hurt your search engine rankings. Keywords must appear natural.
Integrate Quality Backlinks and Internal Links
Link building is an integral strategy in SEO. When you include links in your content, it shows search engines how your information relates to other posts on the internet. If people link back to your site, it signals search engines that your content is valuable. This especially applies when the backlink comes from a reputable website.
Similar to keyword phrases, you should look to integrate links naturally. If you include too many, you will lower your ranking on SERPs. Also, make sure that you balance between internal links and external backlinks.
Conclusion
SEO can appear intimidating to some people because it encompasses a broad range of techniques and strategies. Luckily, you do not need to be an SEO expert to propel your website to the first page of search results.
By choosing WordPress Builder, you already have made a significant step towards achieving a high rank on SERPs. Then, you will need to pick SEO-friendly plugins and themes, improve page speeds, publish quality content, and implement a responsive design.
Once you implement WordPress SEO best practices, it will take time to see the results. Lastly, you will need to keep an eye on the industry because SEO is evolving. In case you're too busy with your core business, outsource the work to a good SEO agency.