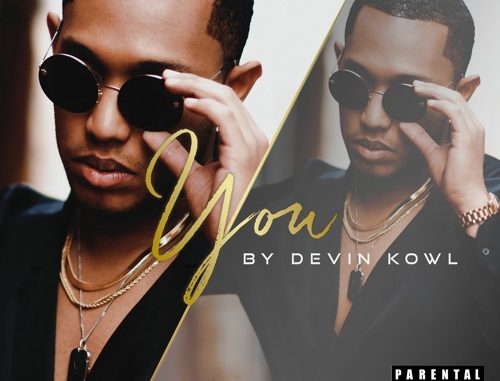 Devin Kowl · You
Review Fix chats with singer/songwriter Devin Kool, who discusses their introduction to music, goals and new single, "Yoiu."
Review Fix: How did you get involved in music?
Devin Kowl: It started in 6th grade, I had music teacher who made me sing at my 6th grade graduation. From there I fell in love with music and the res tis history!

Review Fix: What's your creative process like?
Kowl: For me it's pretty simple. I journal a lot and use alot of that to write my records. I normally go through tracks and wait for one to speak to me and I start writing to it on the spot. I believe a track tells you the lyrics, the track should talk to you and when it does it makes it so much easier to start writing the lyrics.

Review Fix: What inspires you?
Kowl: Everything inspires me and I mean everything. I feel the most inspired when i'm around water. Water has away of making me calm yet making me think and puts me in a space of gratitude. I also get inspired by watching other artists perform, I love love music.

Review Fix: What does music mean to you?
Kowl: Music to me means everything. It's a way for me to express myself unapologetically.
Review Fix: How would you describe your sound to someone who has never heard you?
Kowl: I would say my sound is very much a lot of Soul and R&B. I have a huge love for country music so I feel like in a lot of my ballads you can hear that, but overall i would say soul/r&b!!!

Review Fix: How are your live shows different from your studio work?
Kowl: My live shows are different because it takes you to another level. I feel like your live show should always be 10times better than the record. I love playing with the arrangements and playing with the records.
Review Fix: What are your goals for the rest of 2020?
Kowl: My biggest goal is to keep releasing new music. I'm really happy with the response to this single "You" . However I am even more excited about the new records I have coming this year. I'm excited for everyone to hear my next single coming out in a couple months.

Review Fix: What's next?
Kowl: Next I have some more new music coming out as well as I am launching my very own podcast with dash radio.

Review Fix: Anything else you'd like to add?
Kowl: I'm beyond excited and happy with all the support from everyone that I have gotten with this record.