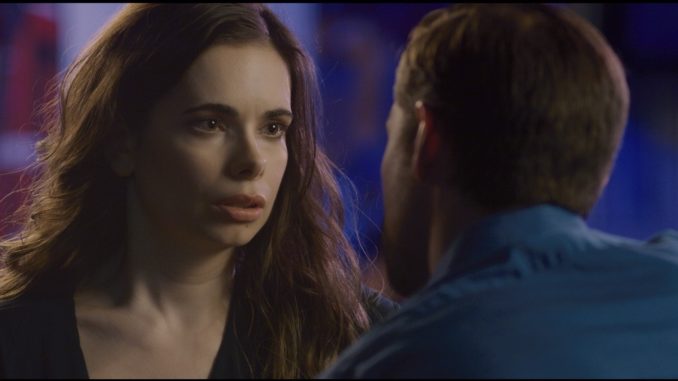 Review Fix chats with "Couples Therapy" creator Michaela Zannou who details the origin and inspiration behind the series and how the COVID-19 virus has affected it.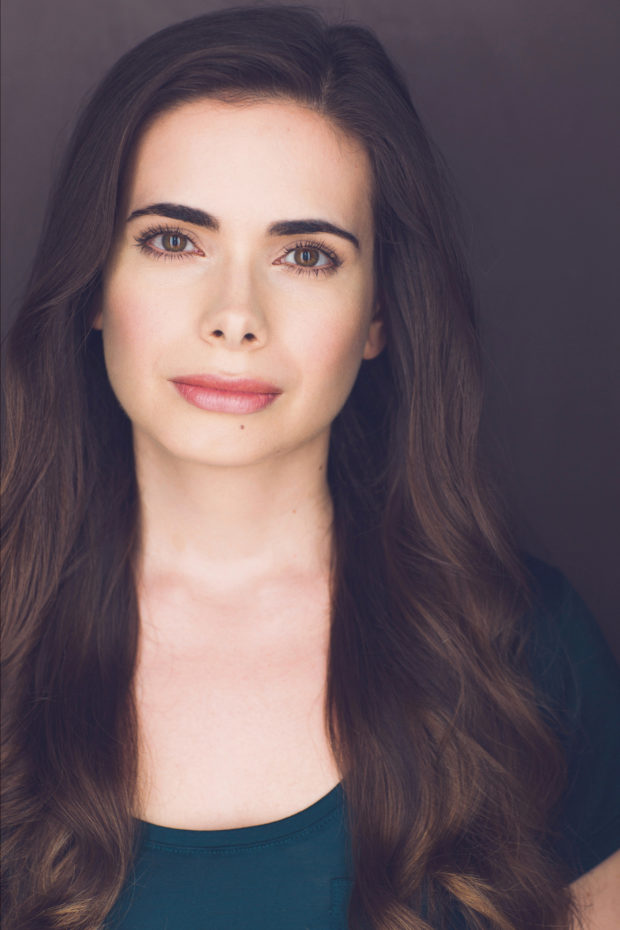 Review Fix: What inspired this pilot?

Michaela Zannou: "Couples Therapy" is loosely based on my own real life experiences. Around the time I wrote it, I was struggling to get out of a toxic relationship that had consumed me. One day I happened to have a conversation with a friend about her going to couples therapy with her ex-husband and whether it was helpful or not. That was when I got the idea about this couples therapist who is helping other people with their relationships while struggling with her own and getting herself in situations where (as a therapist) she should have known not to get into. Writing "Couples Therapy" was a way for me to deal with my heartbreak and also make sense of relationships in general; figure out what really is the point of them and how people around me perceive them.

Review Fix: Who are your comedic inspirations?

Zannou: I love comedy so much, sit-coms and mocumentaries especially. I grew up watching "Friends" and "How I Met Your Mother" on repeat, to the point where me and my family would talk in quotes from both shows. I can say with certainty that they influenced my comedic instincts. Then I moved to the US and I discovered The Office (American version) and that became my favorite show ever (I am currently on the 8th time rewatching it!). I love it because it combines so many different types of humor – sarcasm, punch lines, physical comedy- in a masterfully subtle way. Also, I couldn't leave out two of my favorite dramedies, "Sex and the City" and "Gilmore Girls". They are so different but both were filled with smart, grounded humor and they also shed a new light on women at the time.
Review Fix: Any moments in your life borrowed for this?

Zannou: The part where Natalia is yelling at her husband over the phone is definitely based on true events. I am very patient and I hate arguing but that being said, I am Greek and we do not shy away from confrontation. I will always call people out on their BS when they've treated me less than I deserve. Also, the cigarettes. I am not a smoker or have ever been one but I will smoke the occasional cigarette when dealing with a heartbreak. It's a Greek thing.
Review Fix: How has COVID-19 affected the series?

Zannou: "Couples Therapy" has been going really well on festivals and we had several screenings in festivals in Los Angeles, New York and Atlanta that were unfortunately postponed. That was definitely disappointing but I'm optimistic about it and I believe we will come out the other side stronger and wiser. Meanwhile there are a few festivals, like SeriesFest, that are held virtually this year. I'm really excited to see what that experience feels like and -who knows- perhaps this way will get even more eyes on the show. I always try to look for the silver lining.
Review Fix: How does it feel to be in SeriesFest 2020?

Zannou: I was beyond thrilled to find out "Couples Therapy" was going to be part of SeriesFest 2020. It really is one of the most prestigious festivals an indie filmmaker could ever hope to get their project in. SeriesFest offers incredible opportunities to participating filmmakers and creates strong bonds and supports its alumni long after the festival is over. It's definitely a huge win for our show and I'm excited to see where it takes us.
Review Fix: What are your goals for this show?

Zannou: "Couples Therapy" is a commentary on modern relationships and the modern woman. My goal is to give a voice to relationship issues that haven't been seen enough on TV; polyamory, open relationships, homosexual couples' issues, sexual identity, power struggles etc. I also aim to shed a new light on the modern woman. Much like the leading ladies in shows like "Fleabag", "Dead to Me" and "Mrs Fletcher", my main character, Natalia, is a woman with many layers; she can be put-together and a total mess; kind and patient and then foul-mouthed and explosive; strong and assertive but somehow still fragile. I am working towards finding "Couples Therapy" its ideal home in a network or streaming service that supports bold and inclusive storytelling such as HBO, Netflix, Hulu or Amazon.
Review Fix: Who do you think will enjoy it the most?

Zannou: Anyone who's in a relationship, has been in a relationship or is curious about other people's relationships. Anyone who enjoys a good laugh and moments of breathtaking sexual tension. Women who want to see a female heroine they can identify with, one that is smart and powerful but also allows herself to make mistakes and tries to heal her wounds in all the wrong ways till she finds the right one.
Review Fix: What's next?

Zannou: Right now I'm focusing on taking the next step with "Couples Therapy." Get eyes on it, pitch it to networks and production companies so that I get to tell the story of Natalia along with the stories of so many hilarious, modern couples. Meanwhile, I am also developing a couple of new projects on the side; One is a horror anthology and the other is a love-triangle drama, both centered around a strong and unconventional female protagonist.

Review Fix: Anything else you'd like to add?

Zannou: It's my dream to one day collaborate with Reese Witherspoon, Phoebe Waller-Bridge, Mindy Kaling, and Tina Fey. They are my role models, both as actors and filmmakers, and have deeply inspired my journey so far. Not only are they incredibly talented, but they also work towards portraying women in an authentic way, dismissing the female stereotypes that have been so vastly used by the industry, and have paved the way for female actors and filmmakers.