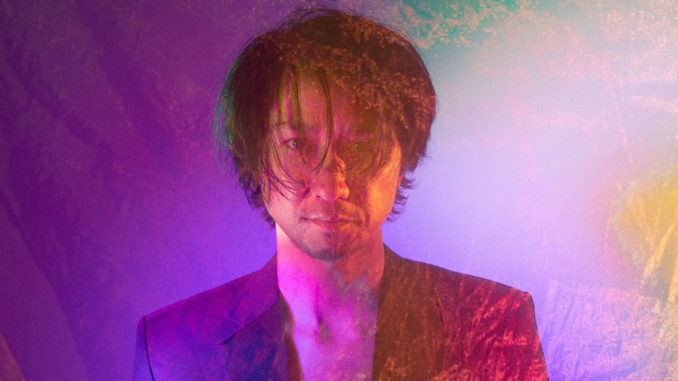 Review Fix chats with singer/songwriter BAO, who discusses his origin in music, goals and new album, "Perpetual Heartbreak."
Review Fix: How did you get involved in music?
BAO: Baby BAO was a hardcore visual artist. I didn't seriously write and record music until I dropped out of art school after a year at the San Francisco Art Institute. And those were some of the first songs I did for Ming & Ping. Before that, I had tried to play some pop-punk songs on bass guitar with a couple of friends during my freshman year of high school. I also made a couple of weird noise recordings on my friend's reel-to-reel in high school but it was more experimentation with noise and loops.
Review Fix: What's your creative process like?
BAO: I don't have a process that's set in stone, but most commonly I try to combine a concept or phrase from a running list saved on my phone or sketchbook with a musical sketch I've made in GarageBand on my phone. If I'm collaborating, then we play each other musical ideas, and then try to match them up with a general concept or a phrase. If something clicks, then I bring that into Logic and build out a demo. I think I spend more time than most people auditioning different ideas for vocal hooks and melodies. Even when there's already a catchy hook already, I challenge myself to come up with even more concise and memorable hooks. This is sort of an ABBA-inspired approach. Those are the most important parts of songwriting for me. The rest is playtime.
Review Fix: What inspires you?
BAO: People do. And their stories, too. That's why it's been challenging for me to be super isolated during COVID-19 times. In music, I usually write about my interpersonal relationships and my observations of society. Recently I've been reflecting a lot more on my immigrant upbringing and my identity as an Asian American and that's coming through more overtly in my music. And something that I've more recently had the courage to write more about is mental health and how it shouldn't be as taboo as it is.
Review Fix: What does music mean to you?
BAO: Almost every significant stage of anyone's life has a musical soundtrack. It's so impactful, and yet it can just be playing in the background at the grocery store. When I was more focused on visual art, it was about making people think and feel things and it often felt like one had to have patience and an art vocabulary to appreciate it. But music allows me to connect with the average person on such an immediate and profound level. Music is infused into pretty much every important memory I have, so that's why it means so much to me.
Review Fix: How would you describe your sound to someone who has never heard you?
BAO: The new album sounds like a Phil Collins cassette that has melted in the sun. It's a balance of my obsession with tightly controlled pop music and my love for things that are subtly unsettling. So you'll hear some quantized electronic synthpop interacting with looser, more syncopated instrumentation influenced by Prince's Minneapolis sound. All of that is anchored by my focus on melodic hooks and vocal layering.
Review Fix: How are your live shows different from your studio work?
BAO: Most of my songs are recorded and produced solely by me in my home studio in Downtown LA. The BAO live band does a lot of creative thinking to interpret them into their live versions since there are only five of us playing traditional instruments. Onstage, we usually play more upbeat songs and create a party vibe. The BAO band is a fairly new act and audiences don't have the patience yet to sit through too many moody tracks. But I think as our audience grows, we can add more of the slower, more moody songs into the mix.
Review Fix: What inspired your latest single?
BAO: The first single from Perpetual Heartbreak is called "No Filter" and it's a moody synth-driven song that I wrote while reflecting on the dizzying confusion of being in (and getting out) of an abusive relationship. I tried to illustrate that sense of confusion through the lyrics while using the driving synth-based music to move the song along so that the listener shares that feeling of being carried by a bigger force that they struggle to control and understand. It's a good example of the tight pop hooks with the more unsettling subject matter and gritty aesthetic.
Review Fix: What are your goals for the rest of 2020?
BAO: I have three big goals for the rest of 2020. First, I'd like to work with more people to write, produce, or contribute whatever I can to their talents. Secondly, I'd like to plant some seeds to work on another film or game soundtrack. Finally, I know there are lots of music people like me who come from an art and design background, so I'll be making lots of Youtube videos to share my designer's approach to music-making. I hope that opens some doors for artists who are dabbling in music or even inspires people to go harder at fully expressing themselves.
Review Fix: What's next?
BAO: I'm really intent on writing and producing more music for others, so that's definitely at the top of my "What's Next" list. It's a weird time because of this global pandemic, social unrest, and political uncertainty. So I'm going to try to be ambitious but realistic about what I can accomplish while trying to figure out how things work in this new environment.
Review Fix: Anything else you'd like to add?
BAO: Yeah! I'd actually really like it if people looked me up and got in touch for whatever random reason they want. We're all stuck in our homes right now and I'd like to decrease the amount of friction between us. Every way to reach me is listed on my website heyitsbao.com. Thanks for inviting me to say a few words.