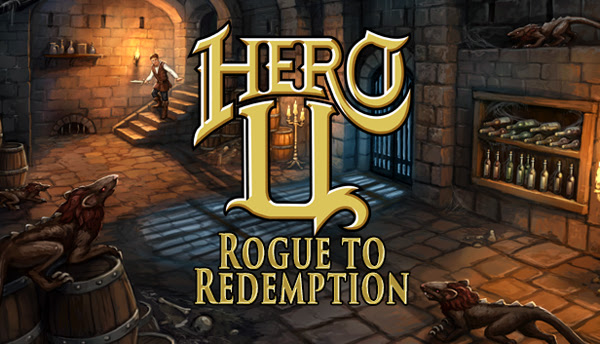 Review Fix chats with "Rogue to Redemption" developer Corey Cole, who discusses the game, the creation process behind it and goals now that's available.
About Rogue to Redemption:
Review Fix: How was this game born?
Corey Cole: We still have many fans of the Quest for Glory game series we created with Sierra On-Line in the 1990's. When Double Fine launched their Kickstarter campaign for Broken Age, several of our fans told us that we should give Kickstarter a try. We've been wanting to make a "school for heroes" game, but wanted to differentiate it from Harry Potter, so we came up with Hero-U as the setting.
Review Fix: What is your role in the game?
Cole: I'm the producer, which means I make sure everyone on the team has the resources they need to make the game. Often that involves squeezing rocks in hopes that a few dollars will come out. My wife Lori is the lead writer, and I occasionally throw in a pun.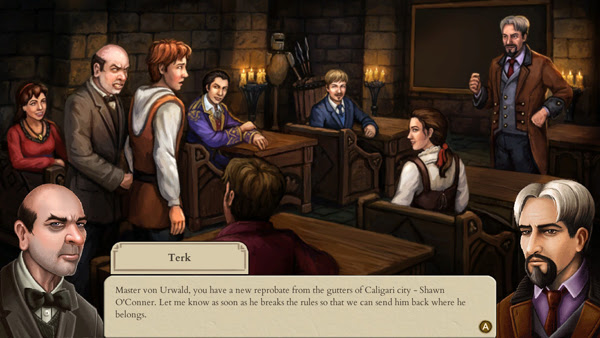 Review Fix: What has development been like?
Cole: Development was more challenging than we expected. We'd forgotten how much we relied on the tools and infrastructure that Sierra On-Line and Legend Entertainment provided for our previous adventure games. This time we used Unity, but had to add support for mixing 2D and 3D graphics, role-playing game mechanics, and so on. We also worked with a team of developers from around the world; managing that was a wild experience!
Review Fix: What makes this game special?
Cole: It's all about the storytelling and the characters. As in Quest for Glory, there are some very serious events going on in the University, but there is also fun, beauty, and silliness. We brought in veteran game writer Josh Mandel to make Hero-U even funnier and punnier than our previous games.
It's also our genre-defying mix of role-playing game, adventure game, stealth game, school simulation, dating game, and maybe a few other categories. We created an immersive adventure that players can experience in their own ways. For example, even though we have traditional RPG fantasy combat, players can build up their Stealth skill to avoid fighting. It's an adventure game, but many of the "puzzles" can be solved with character abilities rather than by finding the one key that only works in one lock "because the designer says so."
Review Fix: What games influenced this one the most?
Cole: Our main influence is our own Quest for Glory series, which in turn was based on our tabletop D&D and Rolemaster gaming. Our mixture of puns with serious stories takes influences from Terry Pratchett's Discworld series and Piers Anthony's books. We're also avid World of Warcraft players, so we probably picked up some flavor from that game.
Review Fix: Any fun stories or wild moments during development?
Cole: One of the trickiest parts was coming up with fun puzzles for picking locks and disarming traps. We spent months playing with prototypes before coming up with the Trap Tapper, a combination of Mastermind and Hangman. Fortunately, our team was able to translate our concept into a beautiful and fun puzzle. We decided not to make lockpicking a puzzle to keep it from becoming tedious.
The game art went through multiple stages of evolution, starting from a top-down tiled approach to isometric tiles to a Sierra-style stage to 3D isometric. Each evolution made the game work better, but resulted in redoing a lot of work.
Review Fix: What were the major lessons learned?
Cole: Don't make indie computer games. Actually it's incredibly exciting and fulfilling, but we haven't quite figured out how to make a living at it. So do make games, but treat it as a fulfilling creative exercise rather than as a business.
We think we've learned to keep the game scope in check, focusing on the core experience rather than trying to do everything. As indie developers, we look at huge projects such as Skyrim and World of Warcraft, and sometimes forget that we need to make something much smaller if we intend to finish it on limited indie resources.
Review Fix: Do you think preserving older gameplay mechanics in new games is important?
Cole: The main reason to use older mechanics and interfaces is that they became popular for a reason. We have the luxury of learning from past mistakes and picking only those mechanics that work well and are fun. Using familiar systems also helps players come up to speed quickly in your new game.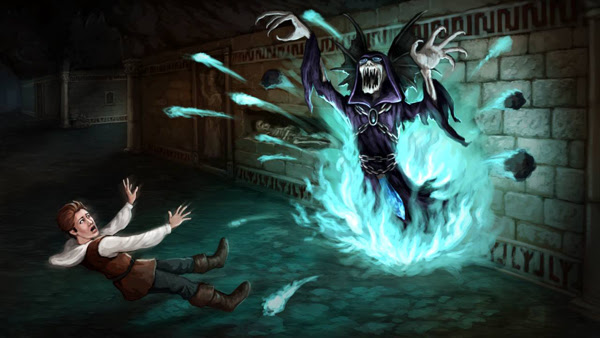 Review Fix: What's your favorite memory as a gamer?
Cole: I had been playing D&D-inspired games on PLATO, but didn't realize they were based on a tabletop game. Discovering D&D was life changing – the idea of cooperating with other players to achieve difficult goals, and the shared storytelling between the game master and players was unique.
That was a recurrent experience as I discovered amazing computer RPGs such as Rogue, Dungeonmaster, and Wizardry. So all of those games – computer and tabletop – influence the type of games we still make today.
Review Fix: How have your previous experiences in the industry helped this game?
Cole: Our time at Sierra On-Line and other game companies gave us a solid grounding for coordinating the many moving parts that make up a game. There's programming, game design, art design, writing, animation, music, sound effects, testing, marketing, and much more. Working at Sierra, a game director was expected to manage a team, design the game, write the text and dialogue, and so on. An indie game developer has to do even more.
Review Fix: How do you want this game to ultimately be remembered?
Cole: We want Rogue to Redemption to be a moving, meaningful, fun, and unforgettable experience for players. We think of it as collaborative storytelling, where we provide the base of the story, and players choose their own paths through the experience. As with a film, we hope that there are a few surprising and exciting moments that players will remember and share for a long time. We also hope they will remember the other game characters as real and distinct people.
Review Fix: What's next?
Cole: We're working on slightly more manageable projects, currently Summer Daze: Tilly's Tale and Summer Daze: Ifeyo's Adventure. These cross over between adventure game and visual novel. There's more emphasis on storytelling and beautiful art, and less on building skills and solving puzzles to complete the games. On the flip side, we've started concept design on Puzzleworthy, a challenging puzzle story game inspired by my popular Castle of Dr. Brain.
Review Fix: Anything else you'd like to add?
Cole: We're really excited about being able to bring Hero-U: Rogue to Redemption to the Nintendo Switch. The Switch is a great gaming platform, perfect for our immersive mixture of mystery, relationships, drama, and comedy. Hero-U provides many hours of gameplay, and the Switch makes it possible to enjoy the game anywhere.