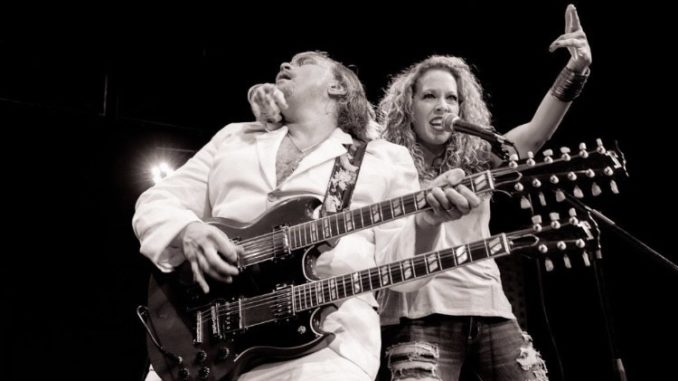 Review Fix chats with Thor Fields, Kathryn Francisco, Nick West and Frank Picarazzi of Led Blimpie your find out how the band was formed and their goals for 2021.
Review Fix: What was the inspiration for forming Led Blimpie?
THOR (guitar): In 2004 I already had 15 years experience playing in numerous "originals bands". There was always drama – egos – creative differences, style differences, arguments. But whenever we would play a Zeppelin tune, first of all, there was no argument, but more to the point, the Zep tune always got the crowd really fired up! When I finally realized, in 2004, that playing Zeppelin on stage was the most exciting, fun thing for me to do, that's when I chose to form Led Blimpie. There's another, more personal level to it as well, you can read about it on our website. https://www.ledblimpie.com/history Look for Led Blimpie, a True Story.
FRANK(drums): The motivation was simple; honor and pay tribute to the music that's served as the soundtrack of our lives, but do so in a creative, and FUN way, one that never takes itself too seriously.
Review Fix: What's your creative process like?
THOR: It's interesting because there is a school of thought that says playing in a cover band isn't "creative". I disagree. I was having this discussion with a musician friend of mine just recently. Playing the music of Led Zeppelin takes a level of discipline and mastery. Something you cannot achieve overnight. Whenever I prepare for a gig, I meticulously practice the music and look for all the different possible ways to play a part on the guitar.
That is the process I love the most. Inevitably I end up learning something completely new, even if I'm rehearsing a guitar solo that I've played for 30 years. On the studio recordings, Jimmy Page almost always has several different guitar tracks going at the same time, but live, Zeppelin never had a second or third guitar on stage. As a result, Jimmy's live performances were completely different from the recordings. Likewise, for any given Zeppelin song, I usually have several different guitar parts to study, analyze, and then come up with my own way of playing. Another outlet for my creativity has been designing the Led Blimpie "brand" with humor and parody. I had a lot of fun coming up with parodies of the Zeppelin album cover art and the different puns and comparisons of the Zeppelin dirigible and the Blimpie Sandwich. For example, there's a type of blues called a "grinder", a "grinder" is also a type of a "hero" sandwich, which happens to be shaped like a zeppelin, oh, and Zeppelin are my "heroes". Lead Belly was a blues artist who Zep covered, it goes on and on. You can read all about it on our website. Take a look at https://www.ledblimpie.com/history look for Led Blimpie, the Name, the Pun.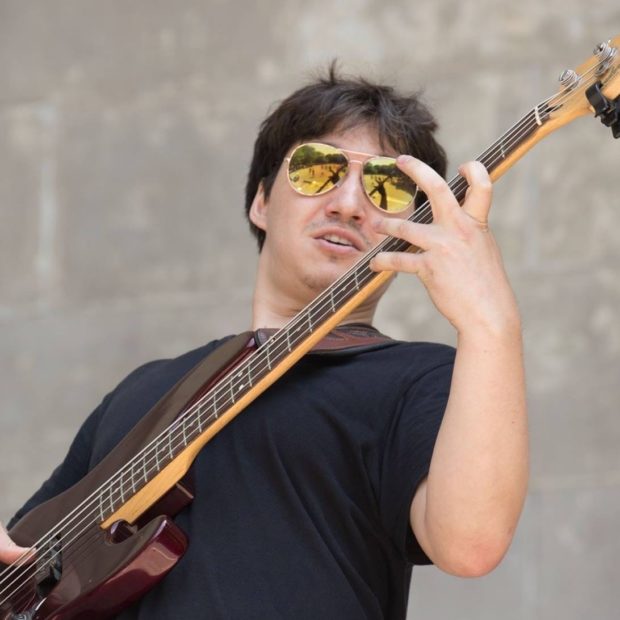 FRANK(drums):
a) Learn the song as close to perfectly a possible.
b) Look for opportunities to add sugar, salt, vinegar, honey, et al to taste.
c) Bake in front of a live audience for 90-120 minutes.
NICK (bass): I take what Jones played on the records, keep the truly identifiable parts note-for-note, and the rest I keep in the style. With the group, we will discuss arrangements and transitions to help make the set list our own, but the songs mostly remain the same.
KAT (vocals): When I dive into the music, I try to immerse myself with the era that we're portraying. Our bandleader, Thor, is supremely knowledgeable about Led Zeppelin, the era, and the intentions of Zep with their music. We do our best to bring the same attitude, energy, skill and heart to the band onstage and off.
Review Fix: What makes this different or special?
THOR (guitar): What really makes us special is how we connect with the audience. Playing a Led Blimpie show is like being at a sporting event in your home town with your favorite team. The music gets us really fired up and we share that experience with the crowd. That's a level that I haven't seen other tribute bands achieve. First and foremost, we are fans. We don't just stand there and try to look cool. We are not trying to emulate or impersonate anyone. Blimpie does not go on stage pretending to be something we are not.
FRANK(drums): Most tribute bands measure themselves on their ability to approximate a band's visual aesthetic; Led Blimpie deals in the currencies of groove, sound, force and volume.
NICK (bass): While some groups aspire to become Led Zeppelin with costumes and wigs, Led Blimpie is a celebration of the music of Led Zeppelin with an emphasis on its energy and spirit. Part of that energy and spirit is having enough room to allow each band member's talent and personality to shine alongside the music we are honoring.
KAT (vocals): There isn't another Zeppelin group out there that has this level of skill, grit, band communication, and passion about the work, all going at the same time. Not to mention everyone who's wished for a Lady Robert Plant to bring an entirely different edge finally gets their wish!
Review Fix: What did you learn about yourself through this process?
THOR (guitar): I've learned that it takes more than being a great musician to have a great band. Over the course of the last 16 years there have been numerous personnel lineups. I'm fortunate to have a roster of musicians that come and go but there have been dozens of great musicians who didn't fit. The music of Zeppelin demands a certain chemistry and magic that isn't innate to everyone.
NICK (bass): I learned more about the music of Led Zeppelin than I did about myself.
Review Fix: What are your ultimate goals for this production and for the future?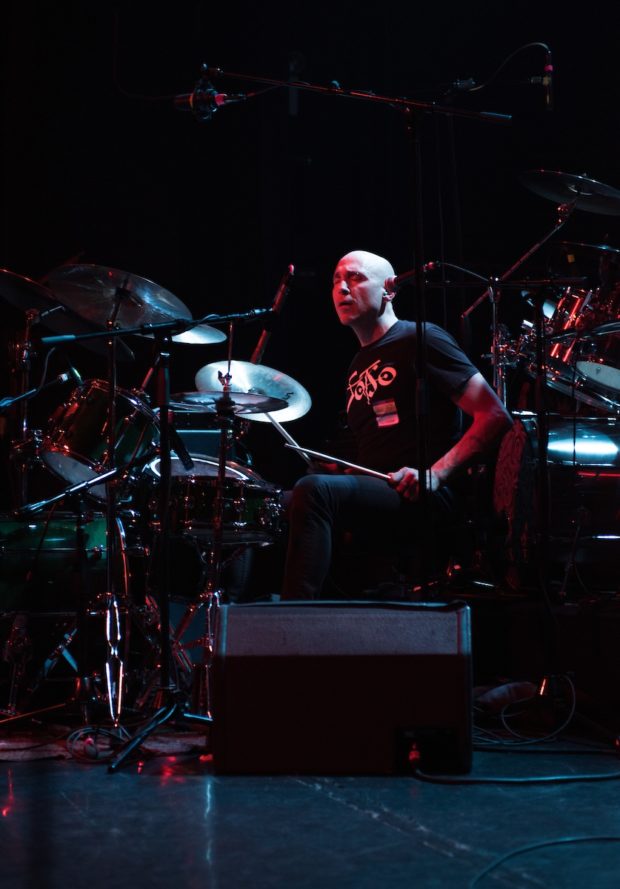 THOR (guitar): I see Led Blimpie as a force to be reckoned with on the tribute band circuit. At some point, venues will open up safely and when they do, festivals will commence. There is always a request for a Zeppelin band. I would like Led Blimpie to be the "go-to" band for big events.
NICK (bass): To bring the spirit and energy of Led Zeppelin's music to more audiences and to help introduce the music to future generations.
KAT (vocals): Right now, we're focused on getting through this pandemic safely with our families, and dreaming of the day live gigs – our "bread and butter" – will be back.
Review Fix: What's next?
THOR (guitar): I've been Led Blimpie's bandleader-manager-jack of all trades for over 16 years and welcome the opportunity to partner with someone are a group of someone's who could take us to the next level. Management, tours, roadies, that's be nice! The luxury of having nothing to think about other than the music on "show day" would be awesome.
FRANK(drums): Let's start with being allowed and able to perform music in front of carbon-based, sentient beings again, and then take it from there.
NICK (bass): Post-covid playing in front of live audiences and doing shows across the country.
KAT (vocals): Trying to make the most of this global pandemic with videos and audio recordings, and of course staying on top of remaining FRESH to hit the stage whenever the time is right again.