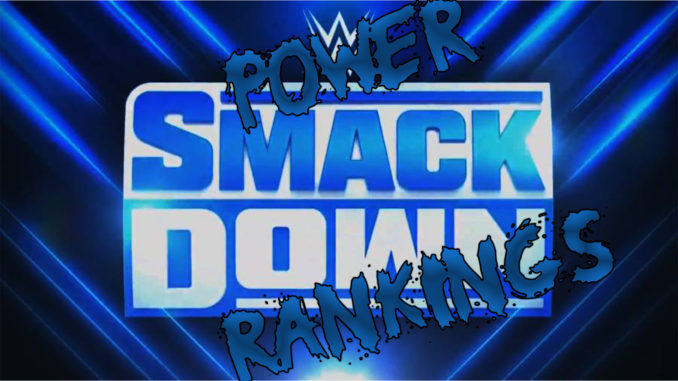 Check out this week's Smackdown Power Rankings to see how the Blue Brand stacked the deck for Royal Rumble.
Honorable Mention: Bianca Belair: Her wins lately over Bayley have endeared her to the Smackdown audience.
5: Baron Corbin: He continues to win and makes it even more obvious that a bought with Rey Mysterio is imminent.
4: Daniel Bryan: He's got to be considered one of the frontrunners to win the Royal Rumble.
3: Sasha Banks: The Boss is ready to keep the Smackdown Women's Title around her waist at Royal Rumble.
2: Kevin Owens: He's hungry. He's said all the right things. He's the best face on Smackdown now. But it's not enough for him to win the Universal Title at Royal Rumble.
1: Roman Reigns: The Tribal Chief may stumble, but his promo this week was proof that the Reigns of the past is dead. This is a man that can handle himself on the mic and in the ring. He is the WWE's king piece.