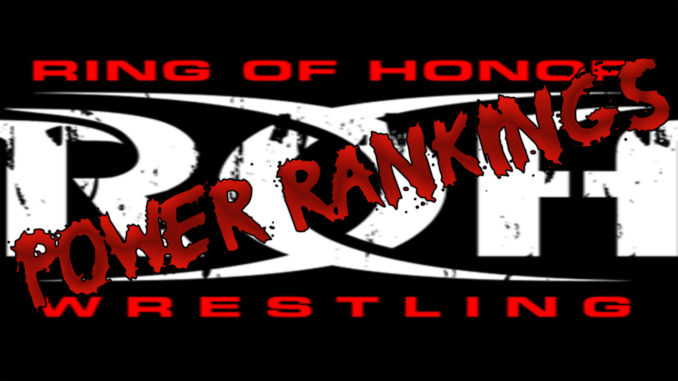 Check out this week's ROH TV Power Rankings to see how well the promotion continues to throw old matches on their weekly show.
Honorable Mention: Dalton Castle: The former ROH Champion continues to rack up loses at the end of his current ROH contract. The big question is, where does he go from here?
5: Flip Gordon: With a lack of action on this week's show, Gordon gets this by default. He's that damn good.
4: Josh Woods: The Goods continues to stockpile wins in ROH.
3: Rush: The ROH Champion needs to be on TV more. No its ands or buts about it.
2: The Foundation: ROH's best couldn't defeat the power of Shane Taylor and the Soldiers of Savagery.
1: Shane Taylor Promotions: Taylor wants a World Title shot, and Moses and Kaun get better every week. Could Tag Team Gold be in there 2021 plans?