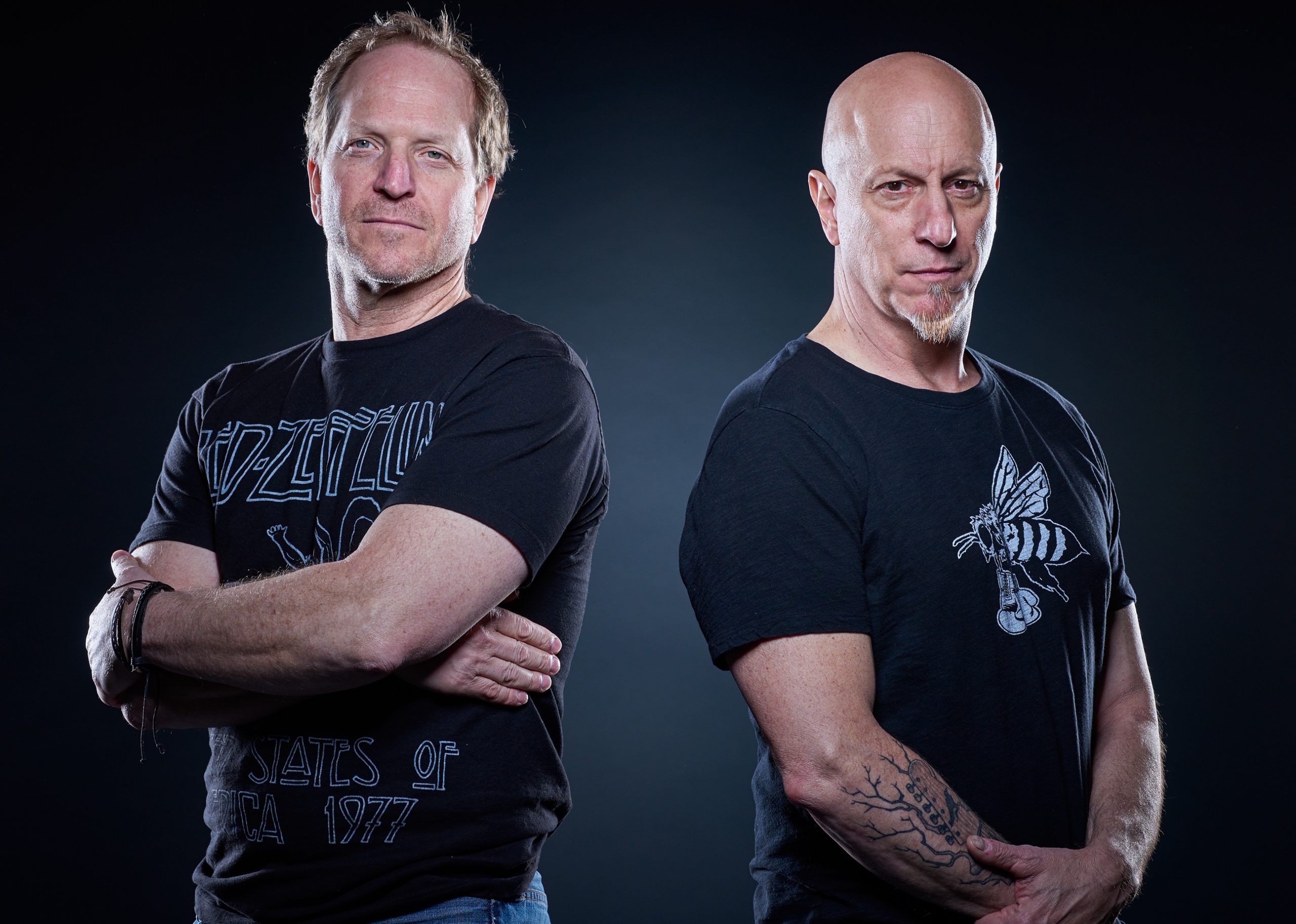 Review Fix chats with John Malkin – Vocals/guitar for The Simple Radicals, who discusses the band's origin and goals for 2021.

Review Fix:Â How did the project start?
John Malkin: Our album, "New Revolution" (https://open.spotify.com/album/4rgBmqnv7h3p5gYPGjiXfU) is about the extremes of what people are going through today and their efforts to instill a revolution of change. I developed the concept and wrote the songs for the "New Revolution" album and began laying down the construct of the songs in my home studio such as the rhythms, lead beds, drums, and vocals. John Griffin and I played in many bands over the years and I reached out to him on Facebook and asked if he would listen to the tracks and consider laying down the leads. He loved the tracks and laid down some absolute incredible shreds and The Simple Radicals were formed. We then brought in our drummer Griff Johnson and bass player James Page to lay down their tracks. 

Review Fix:Â What's your creative process like?
Malkin: I see a lot of images and moods when I write. Certain chord progressions, finger pickings and riffs often direct me on how the song is constructed and then the lyrics start to flow. It's a bizarre process but it works for me. I actually write a lot of my songs on an acoustic guitar. Even riffs such as the songs "New Revolution" and "Medicate". I feel that if it sounds good on an acoustic then it's going to sound even better when plugged in. I really explore the things and issues that are near and dear to my heart or affecting those that are close to me. 

Review Fix:Â What's your standout song? How was it written?
Malkin: Our track "Medicate" (https://open.spotify.com/track/19F4GLlRe2JZCjpc5kvPQq) is one of our standout songs featuring guitarist Vernon Reid from the band Living Colour playing lead on the track. I was introduced to Vernon by a mutual friend and he loved the song and agreed to play on it. It's about the over reliance and over dependence on drugs and medication in our society. I came up with the riff and the wrote the song in about 10 minutes. It's one of those songs that just came through a stream of consciousness. 

Review Fix:Â What are your goals for 2021?
Malkin: We had an amazing 2020 lined up including playing two showcases at SXSW, playing festivals with Jefferson Starship, Puddle of Mudd, Molly Hatchet and Blackfoot, and starting a tour in Chicago. But it all was nixed due to the pandemic. We're on the lineup to play those gigs again next year if the pandemic is better. We're so anxious to play live and hope to do so sooner than later.

Review Fix:Â How do you want your music to affect people?

Malkin: Ultimately, we're trying to convey a refreshing change from the clichés that currently permeates rock with music and lyrics that aim to both observe and reimagine the current state of affairs in the world today. We try to capture through our music and convey to our fans what's really going on in society with poignant lyrics and straight-from-the-heart energy.

Review Fix:Â What's next?

Malkin: We have a lot going on working on new material. We continue to push our album, "New Revolution" (https://open.spotify.com/album/4rgBmqnv7h3p5gYPGjiXfU). We released a song and video called "Rich Man Wanna Be King" (https://www.youtube.com/watch?v=ehjT9RZdpe4) which provides a scathing lampoon of ex-President Trump. It was just released on YouTube and it's already racked up 190,000 views and climbing. We're about to release a wicked cover version of Jefferson Airplane's "White Rabbit" where we collaborated with an incredible husband/wife team called Che-Val. We recently released a quarantine video to our song "The Optimist" (https://www.youtube.com/watch?v=ZJkzHY77WD8). And we just released a podcast called "Music & A Brew" where we crack open a cold one with our favorite musical artists. Our first show featured Kenny Aronoff (drummer for John Mellencamp, Paul McCartney, Smashing Pumpkins  and tons of more) https://www.youtube.com/watch?v=O1np3s_EoBA&t=2111s. Our next show features Todd Sucherman, drummer for the band Styx.