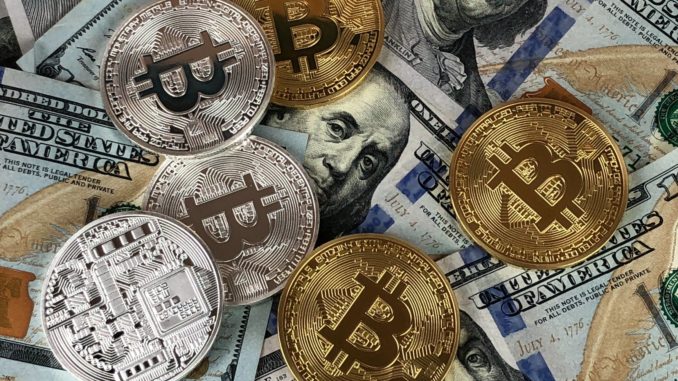 Growing digitalization and technology have caused a massive paradigm shift in the ways we communicate, travel, shop, and in almost everything we do. There's hardly any aspect of our lives that is untouched by technology. A few decades back, who would have thought that even money as a medium of exchange too will be digitized? We are moving to a cashless economy.
During the pandemic, the cryptocurrency market has shown an upswing due to investors showing keen interest in the market by investing massive amounts. Statistics show that bitcoin has risen by over 500% and will continue to rise, and so do other cryptocurrencies.
The article brings you the basic details of what cryptocurrency is and why you should look more into it. Without any further ado, let's dive right in!
What is Cryptocurrency?
Simply put, cryptocurrency is a digital transaction of payments that do not involve banks or any other government authority. This system allows people to contact other people directly and send and receive payments. Unlike physical payment, cryptocurrency is stored in digital platforms.
The technology that works behind cryptocurrency is called blockchain technology. As is evident by the name, blockchain stores information in the form of "blocks." This is a complex and highly technical process and, therefore, makes it difficult for hackers to misuse your data. This makes cryptocurrency a safe and secure payment system, without any doubt.
What is a Cryptocurrency Exchange?
Cryptocurrency exchanges, also known as a digital exchange, are online platforms that enable customers to trade digital currency. These are SaaS (software-as-a-service) platforms that connect crypto buyers and sellers, as well as offering additional value ads like monitoring cryptocurrency value.
Some cryptocurrency exchanges charge fees for the transaction. However, other brokers allow customers to purchase cryptocurrency but do not allow them to withdraw it to their digital currency wallets. Popular cryptocurrency exchanges like Kraken let users withdraw cryptocurrency.
The exchanges act as intermediaries between a "maker" and a "taker." You can deposit money through any means of deposit. However, you will have to pay for the service.
If you are willing to trade between cryptocurrencies, you will be charged a currency conversion fee which is almost equal to what institutional banks charge for trading forex.
Benefits of Using Online Cryptocurrency Exchanges
The cryptocurrency exchanges are divided based on centralized and decentralized ones.
Examples of centralized exchanges are-
Following are their advantages.
Easy to use – These centralized exchanges facilitate trading for beginner traders seamlessly. They avoid the complexities of using crypto wallets and peer-to-peer transactions. A trader can simply log in to their account and make transactions via websites or applications.
Reliable – Centralized exchanges are highly secure and dependable. They facilitate your trading with a developed and centralized approach.
Examples of decentralized exchanges are-
Following are their advantages.
Reduced danger of being hacked- Customers of decentralized crypto exchanges are not required to transfer their assets to any other party. Hence, it mitigates the risk of being hacked by the company.
Privacy – With decentralized crypto exchanges, you are not asked to fill the Know Your Customer forms. You are assured of confidentiality.
After all the advantages, if you want to explore more, head to the video by Vitalik Buterin and convert it from Youtube to MP3 to listen on the go.
Summing up.
To sum up, the Crypto market has no limit to rise. It has outperformed the stock market tremendously. The pandemic has pushed people more into it, especially the youth. SaaS platforms supporting crypto, including generating awareness and empowering trades, have augmented its usefulness.
However, there has been a demand in many countries to ban crypto, and one must understand that banning cryptocurrency can cause a significant slowdown in the growth of an economy.