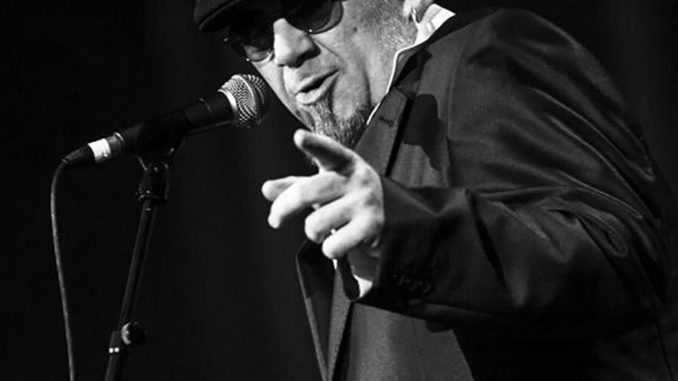 Review Fix chats with singer/songwriter Gene Garcia, who discusses his new project, Genesis, as well as his origin in music and much more.
Review Fix: How did the project start?
Gene Garcia: This new project, Genesis, is an old project rescued from my trunk after not being able to do it for the last 15 years, and now I could. We come in different shapes and styles, although not very different. One day Víctor Zamora and I talked about my new project, how we could do it, we talked about the sound I had in my head and how to choose the right musicians to play and record all the Genesis songs. He was very clear about what the sound was like and Victor did it with great judgment. We started working together. Víctor Zamora on piano, Cicero Lee on double bass and Joel Silva on drums, all of them excellent musicians considered among the best in Europe. In fact, when you listen to the album, you can see the quality, the cleanliness, the sensitivity, the good work done until I get the sound I had in my head. we connected from the beginning and it was all on wheels.
Review Fix: What's your creative process like?
Garcia: When I need to make a song, I don't try to find it, she comes to me, in a moment, a thought, an action, I don't know….maybe if I find an idea or some chords, never shows up, is better let it that when appear she do it with own all light. This song becomes the result of everything that went through my head, and before that crop up just have to wait for it to happen. Then also later, we try to get better at it.
Review Fix: What's your standout song? How was it written?
Garcia: Is very complicate for me to choose a song 'cause all songs are designed to listen to it from the first to the last and in the chosen order, as if it were a book, as a whole. The lyrics tell about my life, is the first time that I made it with this way, 'cause I miss when albums were a whole and they were listened to over and over again until you knew what the concept of the band was like, their intentions in doing it and enjoying the whole album. Now you work single by single, and so you can't have a concept of either the work or the artist. Just remains to adapt to the new ways of selling music. But if I have to choose a song of Genesis, I choose "The Journey" which is the first song of the album and prepares you for what comes next, and I worked with a big sax called Joaquin de la Montaña and we work together with Victor Zamora, we shaped it, and in my opinion with a result excellent.
Review Fix: What are your goals for 2021?
Garcia: There are concerts in big jazz festivals but for 2022, Lisbon, Madeira, Azores, Madrid, Barcelona, Vitoria, San Sebastian, etc … Here in Europe, the pandemic made that all so hard to play live. Even so, we are talking with two record companies and also in getting an international manager for we'll have to enter in USA, UK, and all international markets. Here in Spain, we have three presentations in three important cities but in this situation is complicated to think in long term, is better to think day by day … we're ready to go
Review Fix: How do you want your music to affect people?
Garcia: I want people to enjoy listening to my music and that they people to listen and feel your own sound and them they analyze your words and message, and understood the message of love, although now people all over the world talking about love, is a fashion but is a mistreat word, and love is a fact a word very important even when it comes out of your mouth, at this moment, all change in your heart, your mind, is a magic word. I don't know if the people realize it. that's my message in my songs love and respect to people all over the world is the same white, black, yellow, red, Christian, Buddhist, Muslim, Methodist, Protestant, Communists, Republicans, Democrats, nationalists, etc, …we're the human race. Love is the word hidden in my lyrics. this is my message… you know what I mean?… Music is love.
Review Fix: What's next?
Garcia: We waiting… we hope this situation is normalized and we can to play without restrictions. At this moment, we're using all our energy on the new album and we try to present it with promotions, interviews, radio stations, tv music shows, etc,… all over the world. But my head can't stop to think and will arrive the moment of make others projects.