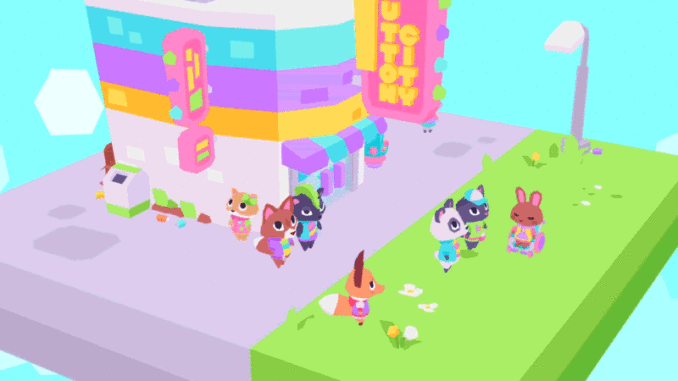 Review Fix chats with Ryan Woodward, Co-Founder, Subliminal Gaming, who discusses what makes his new game, Button City, a special one.
About Button City:
Button City, an adorably colorful narrative-driven adventure about friendship and community from Subliminal Gaming in partnership with WINGS Interactive, arrives on PlayStation 5, Xbox Series X|S, Nintendo Switch, and Steam on Tuesday, Aug. 10, 2021.
Guide Fennel, a shy fox kit, on a quest to save the beloved Button City Arcade from the clutches of Peppermint Pepperbottom, a corporate fat cat with plans to level the flailing business.
Team up with the Fluff Squad, a clique of arcade-loving animals to master the hit 4v4 game Gobabots or spend some time playing dance and racing arcade minigames. Join with rival gaming crews to fight back with you against Pepperbottom and collect cute outfits. Hatch ridiculous clever plans in a last-ditch effort to keep Button City Arcade's lights on forever.
Review Fix: How was this game born?
Ryan Woodward: The game started out as a little art project that my wife and partner were making in 3D. She made a little house and a little fox and posted it to twitter and people really resonated with it. She then wanted to make a small little game that would only take us a few weeks to finish but as we saw that more and more people were relating to this little fox we decided to make a full game. Something that was only going to take a few weeks turned into a few years to make a super cozy fun game about a fox and an arcade in the sky.
Review Fix: What is your role in the game?
Woodward: I worked on programming, writing, and game design. Since the game started with just two of us a lot of the tasks were separated based on art or programming and we both came up with the story together though I was the one who did the direct writing and scenario programming. Later on we brought on two additional people to work on the arcade games in Button City.
Review Fix: What has development been like?
Woodward: It's been good and chill overall, we work well as a team so it's been a blast to come into work and make a cozy game about animals and arcades. Since the game was designed to be modular the way we worked was a bit siloed off at times but we wouldn't have any issues in terms of stepping on each other's toes when bringing everything together. With the fans it's been great to see what draws people to the game, whether it be the characters, or the diorama setting, or the arcade games. I hope everyone finds something they can enjoy with the game.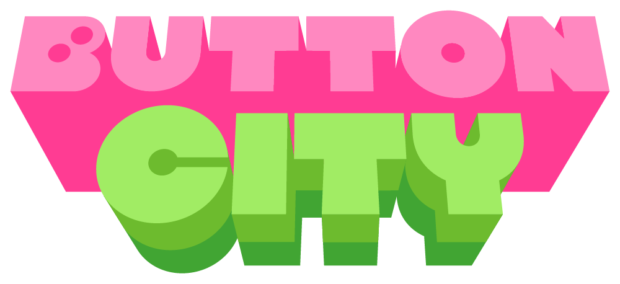 Review Fix: What makes this game special?
Woodward: I think the art and the concept really highlights the game, hanging out with cute pastel animals and playing arcade games is fairly unique within games. Being able to explore this diorama world is also a new way to play as well where we made a distillation of exploration from adventure games and filled it out with things to do.
Review Fix: What games influenced this one the most?
Woodward: We looked at games like Attack of the Friday Monsters, Yakuza, and Majora's Mask for inspiration in dynamics of play for the main part of the game. All of which have strong narrative adventure gameplay. With the arcade games like Gobabots we were inspired by games like Splatoon, Killer Queen, and other team multiplayer games. Then we were inspired by arcade classics for rEVolution Racer with arcade racing games, and PrismaBeats with classic dance rhythm games like DDR.
Review Fix: Any fun stories or wild moments during development?
Woodward: Well we did get an arcade in town during development so we started to go to that a ton and got to really draw in the arcade experience. Both Shandiin and I got onto the top of leaderboards for games we would play there.
Review Fix: What were the major lessons learned?
Woodward: Well because we were making the game during the pandemic I think it highlighted to us how important community and connections are. We have a game that has those as themes but we would be disconnected from each other. It helped that we were able to move those online but obviously it's still hard. Button City just really helped highlight that connections are really important to cultivate and cherish.
Review Fix: Do you think preserving older gameplay mechanics in new games is important?
Woodward: I think drawing from and evolving them is important for sure. In terms of preservation games are still at a point where we as a society don't fully see them as something to preserve since they are so new. I think they had this in film as well for the first 50 or so years. Even go back within 20 years we have lost some important works, like how Kingdom Hearts doesn't use the original source for it's HD releases. Hopefully things change and preservation is thought more about.
Review Fix: The marketplace is crowded. How do you think you stand out?
Woodward: We made something that is so bright, colorful, and full of cozy fun aesthetics that people have been resonating with it since we first started. We want to bring them a great time with fun characters to meet and give them the experience of hanging out at the arcade.
Review Fix: How have your previous experiences in the industry helped this game?
Woodward: Before going full time indie I worked in museum interactives so the kinds of experiences I would create would be for larger scale installations. One of them I worked on was a 20ft wall of TV's that would have dinosaurs follow you around, it was a pretty cool experience. For those you would have to engage with people quickly and give them core experiences that they remember. I tried to bring some of those ideas to Button City in terms of writing and experience.
Review Fix: How do you want this game to ultimately be remembered?
Woodward: I want the game to be remembered as a celebration of friends and video games. We were inspired by the friends and gaming communities that we're part of and we wanted to share that with the player. Whether it be having fun little rivalries at the arcade and trying to be the best, or being there for a friend when they need you. Button City is game that celebrates all of these things.
Review Fix: What's next?
Woodward: We're already talking about what we want to make next but don't have anything super ready to talk about. With Button City it will be coming out on August 10, 2021 to PC, Switch, PS5, and Xbox Series X|S, beyond that we're going to be doing some additional work for additional platforms later.
Review Fix: Anything else you'd like to add?
Woodward: I hope you enjoy Button City and have a fun time at the arcade.