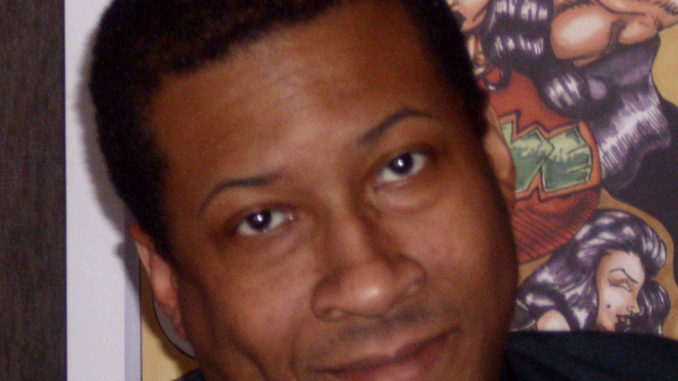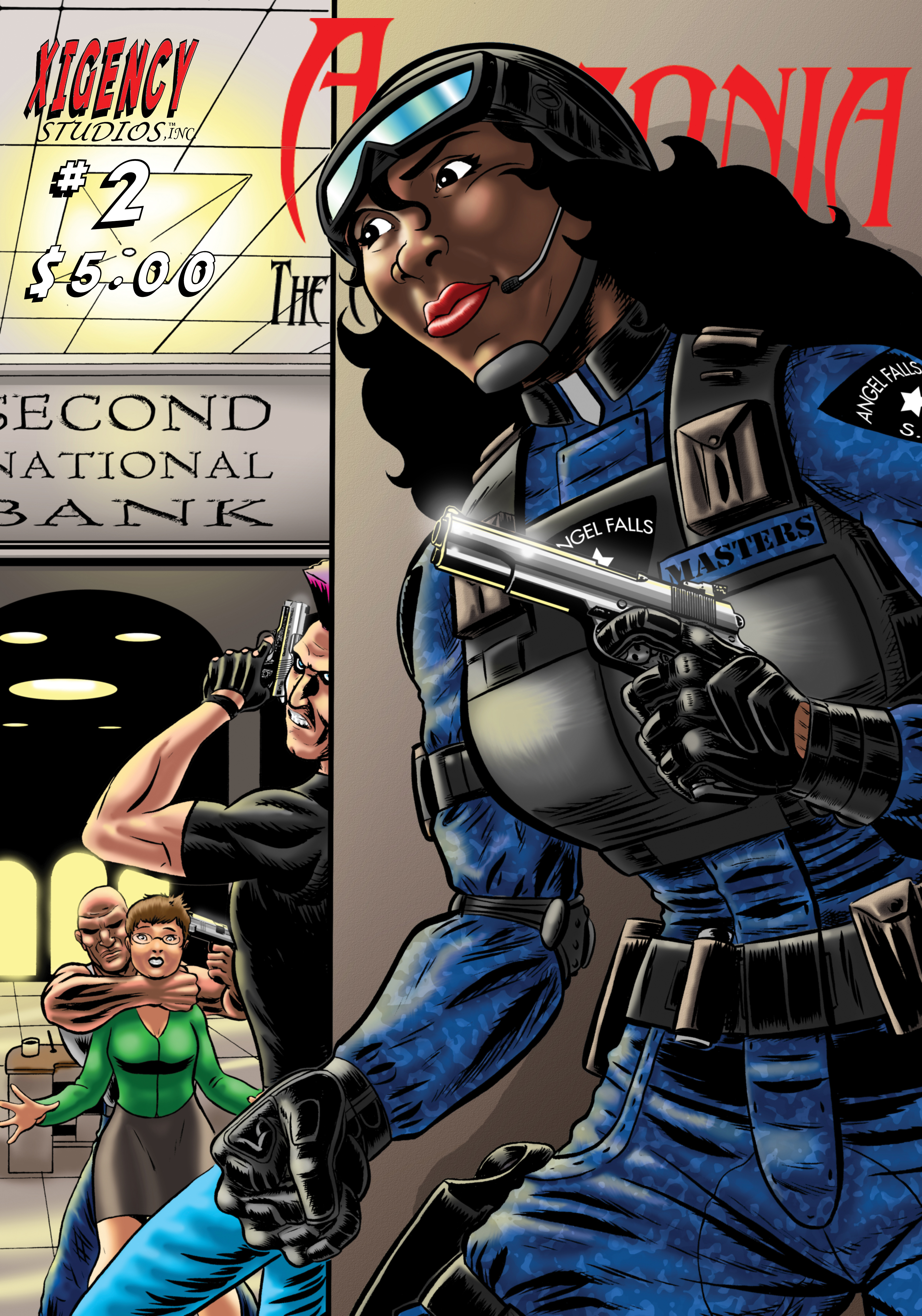 Review Fix chats with Amazonia and Primetime Saturday Night creator to find out about his origin in the industry, his love of comics and pro wrestling and so much more.
Review Fix: How did you know a career in comics was for you?
Joe D. McFee: To be honest, I don't. I just love telling stories in this genre of literature. It was something that I did and emulated when I was in junior high school after reading comics and some myths. Even when I was in the Air Force, I drew to try to keep up with developing my skills, art wise. I had to do this due to not going to school for art. I think I do ok for a person who have a bachelor's degree in Computer Science.
Review Fix: Who inspires you creatively?
McFee: I am not really inspired by other people directly like most would think. While most other creatives in this industry would accredit their creatively to legends in the field, I tend to be more or less a student of everyone. I take more inspiration from what was created than the person who creates them. As much as I try the emulate greats like Jack Kirby, William Moulton Marston, John Byrne, and Chris Clairemont, I am inspired more by stories from Wonder Woman, She-hulk, Mister Miracle, X-Men and other like comics.

Review Fix: I love your style. What are your favorite things to draw?
McFee: That is a great question. It really depends on my mood. Lately, I have been working facial expressions. I have really been trying to work diligently on that to get my work to stand out more. But under normal circumstances, I try to draw regular everyday items in perspective. Due to telling stores via art, a chair still must look like a chair no matter what angle you are looking at it.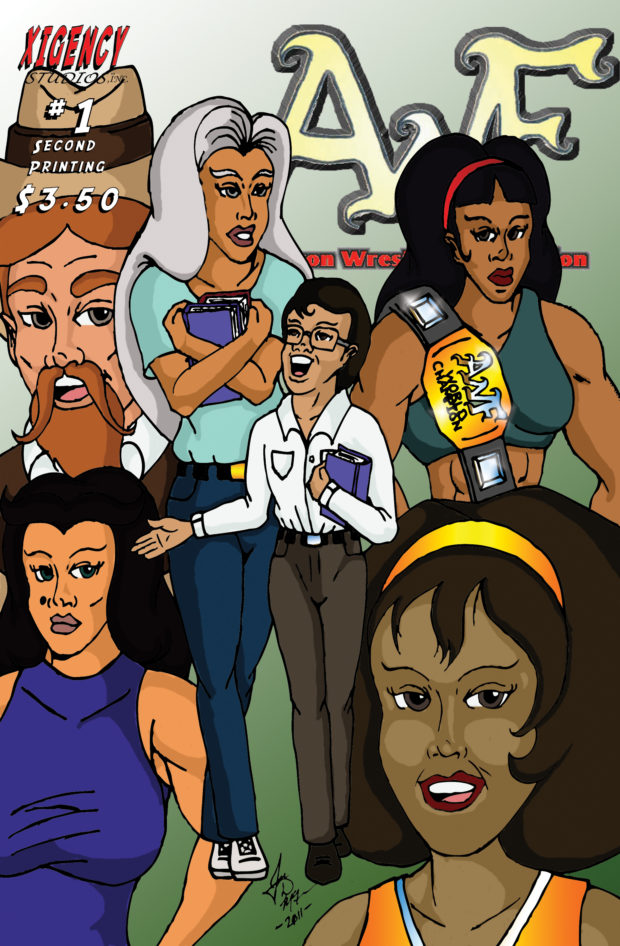 Review Fix: What was the inspiration for Primetime Saturday Night?
McFee: I love talking about this one. Surprisingly enough, the inspiration for Primetime Saturday Night and the original AWF was mainly from a rejected idea that I tried to pitch to Marvel to use "The Grapplers" in a computer game I wanted to develop. For those who may not know, "The Grapplers" were a bunch of super-powered female wrestlers hired by the Roxxon Corporation from the old Marvel Two In One Series during their Project Pegasus story arc. They were further developed in the short-lived Thing series. Because of not being able to obtain a license to use them characters, I developed my ideas into the AWF and Primetime Saturday Night series.
Review Fix: Have you been a wrestling fan for a long time? Who are some of your favorites?
McFee: My fandom for pro wrestling goes back to the old territory days where you still have NWA, WCCW, AWA, GLOW, and smaller federations on TV. It was great being old enough to watch the old NBC WWF Saturday Night Main Event when it was first run. Remembering Sgt. Slaughter in AWA. Watching Americana/Spanish Red and Mountain Fiji/Matilda the Hun rivalries in GLOW. Seeing the Von Ericks on WCCW every Saturday evening as a kid on TV. Watching the original Midnight Express in NWA. 80s wrestling shows were the best to get you through a Saturday afternoon.
Review Fix: How are your comics different or special?
McFee: I could go into spill about how diverse my comics are. But that's not what makes these unique. I could give a spill about culture and inclusion. But that's not what make these comics special. What makes these comics different and special is that I tried my darnedest to tell a great story without over emphasizing the "key buzz worthy" topics that other creators are trying so hard to push. Things like race, gender, culture, and sexuality means nothing when it comes to truly relating to a character in a great story. If you can see you in a character and feel their experiences, all the other forementioned stuff doesn't matter. If you rely on the forementioned, then story comes off superficial.

Review Fix: What about Amazonia? Sell us. Sell us hard on it.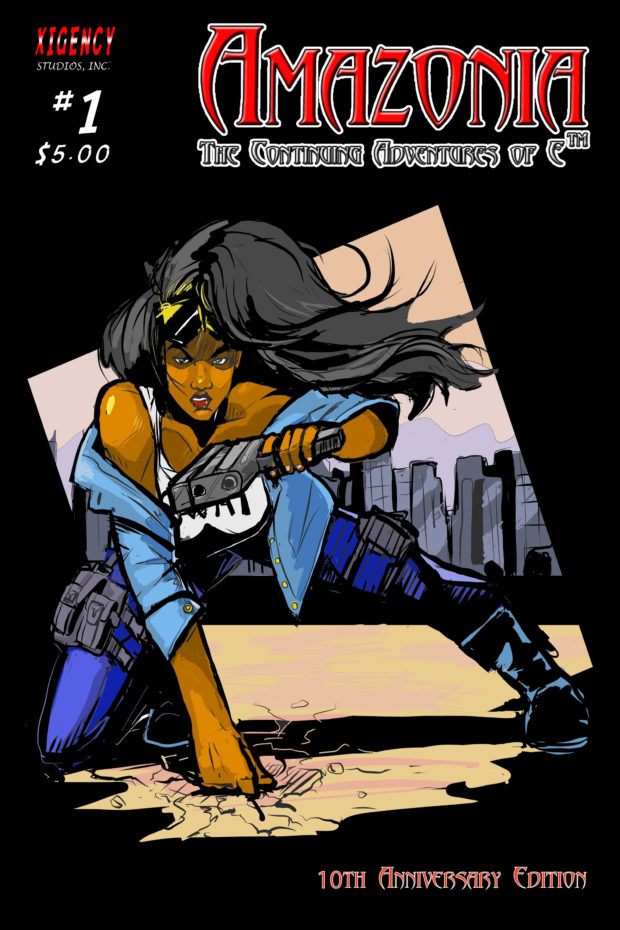 McFee: Amazonia is a very different take on what one may think about "what is an amazon?" When most people think of amazons in comics, many would think Wonder Woman, Glory, Zealot, Artemis, or Nubia.
However, many of them are based solely on Greek Mythos. But what if I told you that this was incorrect. That there was a mythical legend that pre-dates Greek Mythos. What if I told you that the legend started in the Incan Empire with a hidden tribe that still exist? This is the basis for the story of Elisa Masters. She is towering statuesque woman who is trying to live a "normal" life outside of retiring for from world of superheroes. In this slice of life epic, she tries to re-establish herself in her hometown despite being acquitted for murder in her senior year of high school. Trying her best to not bring attention to herself, she manages to garner the attention of a very powerful business mogul who plans to use her to solidify his control over her hometown while getting revenge on Elisa's family. This leads to several discoveries about the people of Angel Falls and eventually her mother's true heritage.
Review Fix: Who do you think will dig your books the most?
McFee: Anyone who love to read a complete story will dig our comics. Amazonia is for those who love character driven stories. Primetime Saturday Night is for those who love the TV presentation of pro wrestling and people with superpowers. AWF is for those who want the behind the scenes of what goes on outside of the Primetime Saturday Series.
Review Fix: How do you want your books to be remembered?
McFee: I would like for these comics to be remember as enjoyable reads that can be shared and talked about at will. I want people to be able to relate to Elisa and other characters in the comics and be able to spark the inspiration for other to tell stories.

Review Fix: What are your end goals in comics?
McFee: My end goal is to create great comics that people would love to read. This is what the company is named Xigency Studios. We took the word Exigency and drop the beginning E. By the definition of the word, it is our goal to have comics that would be in demand for all to read. To reach a high level of mainstream attention for our stories.

Review Fix: What's next?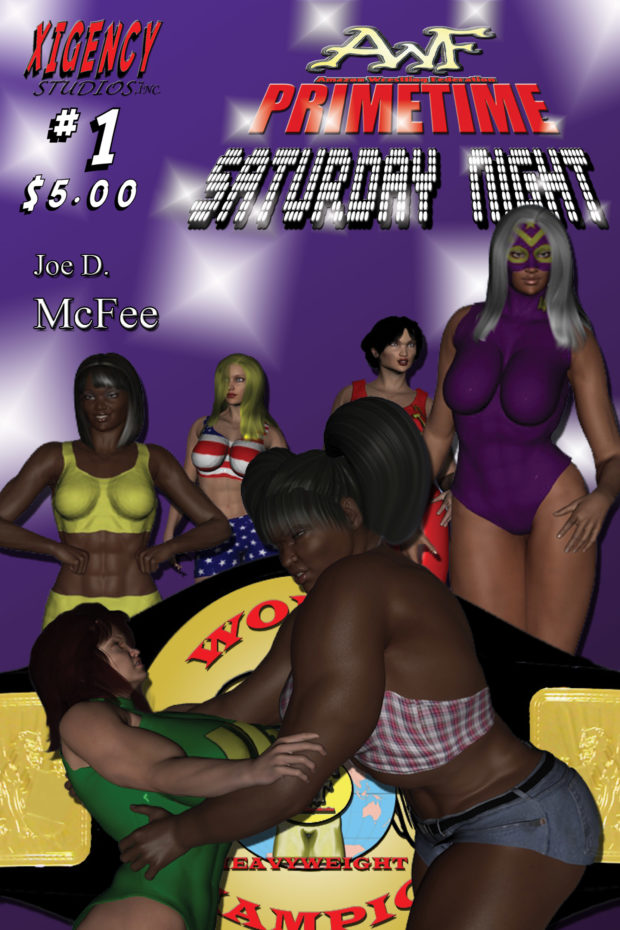 McFee: Right now, I am working in a collaborative effort to launch an old school pencil and paper D20 Role Playing Game featuring the characters from Primetime Saturday Night. Hopefully the core manual will be done shortly, and beta testing of the game will begin in September.
Outside of that, Issue #7 is in the process of being colored and the scripting of Primetime Saturday Night issue #4 has begun.

Review Fix: Where can people find out more?
McFee: People can find out more about our comic on our company website at https://xigencystudios.com. You can buy our comics there. If you like digital comics, you can get our comics on Comixology. Our publisher page is at https://www.comixology.com/Xigency-Studios-Inc/comics-publisher/657-0.
I also do a weekly webcast called From Desk of a Small Press Publisher on Saturdays at 9 PM Central. I broadcast to Youtube at https://www.youtube.com/c/FromTheDeskOfASmallPressPublisher, to Twitch at https://www.twitch.tv/silvbolt, and to Facebook at https://www.facebook.com/Xigency-Studios-147630552658. Please note: Every broadcast is archived on Youtube. If you miss the broadcast live, you can always watch it there.