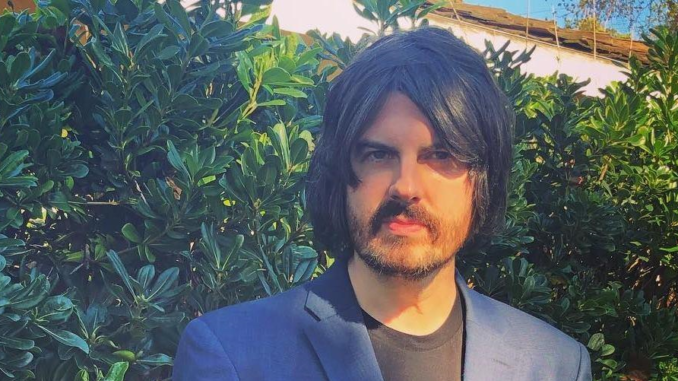 Some of the most powerful songs are those that reflect how the artist feels at the time they were written. Anthems to unite divided people, songs of belief, and the humanity in every individual can be powerful and positive vessels for good. It can also be very personal and intimate, which David Brookings shows with his latest EP. The two tracks showcased a reflective side and an introspective side of Brookings, starting with the first track on his Mania at the Talent Show EP.
Hard Times uses the stringy plucks of the guitar and works well with the wavy synths behind them before the synths take control. The raspy, electronically-infused vocals of David Brookings flows well with the mellow guitar, with a percussion that keeps your head moving with the beat. The lyrics are full of optimism even in the face of the "hard times," with lines such as "if you walk down the street there are new people you can meet, in the hard times" and "these are strange days, there's an outrage, everything's fine it's just hard times." It gives the track a sunny quality that works well with the aesthetic it's going for, making Hard Times a track that will likely leave you with a smile. The next track is Get Off (My Mind.)
The track begins with a cymbal crash that leads the drums into a simple, head-nodding beat to grab your attention and get you moving. The strums of the guitar and the simple bass groove give the instrumentals a bouncy beat, which is complemented by the bright and subtle piano. The guitar solo around the 2-minute mark has a tropical edge to it, solidifying the sunny aesthetic. The lyrics, however, are anything but merry. From the top, Brookings cries "you don't know what it's like, to lie awake at night with the memory of you" with a somber croon. Other lines echo this sentiment, such as "the future's coming fast, we weren't built to last, it's been over for years" and hit hard in the face of the instrumental juxtaposition. While it may not be for everyone, it's a hard track to not slip into a groove.
The two tracks on this EP are very different and carry their mood and aesthetics. It's a strong display for the album, along with the artist himself. The synth-rock has a retro charm that never overpowers the track and always compliments the aesthetic rather than dominates it. The tracks do well to build up the profile of Mania at the Talent show with two tracks that are hard to listen to just once.