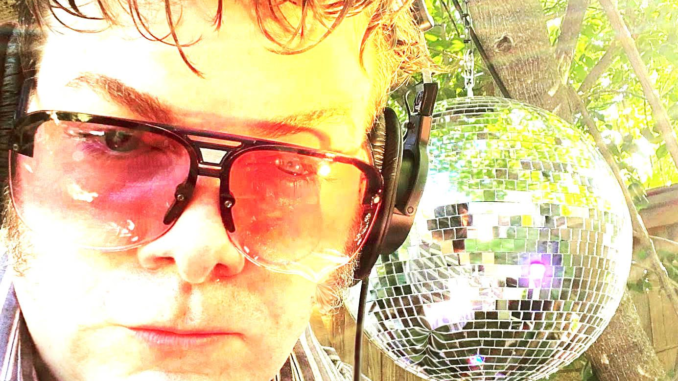 Most EP releases are a way to preview an upcoming album. Some artists, such as C. Wired, believes that these smaller collections are the future of how we will consume music. Greg Hoy sticks to tradition with his latest Two-Song Sampler EP, as a vehicle to show us what to expect on his next full-length release. This preview proves to be a powerful showing of what will be on the album, with two tracks that will have you rockin' till the end.
Highway 101 starts the EP off with catchy guitar licks and energetic percussion that grabs you from the top and never lets you go. The ramblin' rock instrumental has a bounce to keep your head moving the entire track, with the sunny guitar constantly delivering memorable riffs while the bass and drums keep your body moving to the beat. This is combined with the raspy yet powerful vocals if Greg Hoy that hit hard on lines such as "those backroads would never be the same again" and during the chorus when Greg Hoy delivers "everybody's got their own religion, everyone's a priest in their own church." The performance has an incredibly smooth sound and delivers a track with a laid-back feel with a beat that's easy to get lost in. It does this while retaining warm and thoughtful lyrics that will make anyone smile.
Spouses of the Lowly leads you in with some powerful rolling percussion and trippy, echoing vocals. The slow burn makes the instrumental flip the track takes right before the minute feel like an eruption of power. The mood changes to an energetic and bouncy groove that will lift you out of your seat, with smooth guitar work that sings loudly during the solo. The trippy and reverberating vocals feel descending until Greg Hoy explodes from their depths, normally to deliver a punch with the chorus, to create some satisfying deliveries. This culminates at the end of the track, with the weighty cries of "you're running around" leaving you pumped for more.
Greg Hoy's Sampler is not one to be missed. Catchy and full of energy, each track feel thoughtfully composed and conveys a different mood in spite of their similarities. This makes a back-to-back listen of both tracks on the EP satisfying and gives the release a sense of completeness. It also hints at the flow the full album release may hold, which makes it something to look forward to. While both Highway 101 and Spouses of the Lowly are a couple of stand-out tracks by themselves, their flow on this EP when played back to back creates electrifying energy that moves you out of your seat and gets you moving. If you've got a love for catchy, ramblin rock n roll, you'll definitely want to check out this EP.