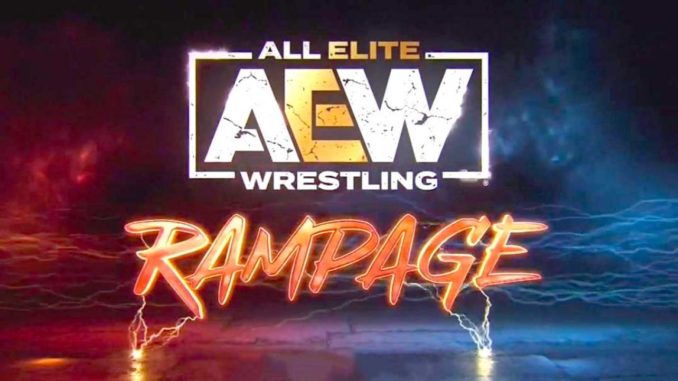 We are on the eve of Full Gear and what is set to be my sixth live AEW event but first live AEW PPV. As I was thinking about what could make the show perfect for me I came up with a whole laundry list of possibilities. Some of these are very likely. Some may be impossible. Some might be overkill of executed in conjunction with other ideas but all of the concepts interest me. So here's my ideal handling of Full Gear.
1. Make it a "4 pillar" showcase. Jungle Boy, Darby, Sammy & MJF should all win. Sammy feels the least likely based on the current route for each story but it'd be a cool idea after your last PPV was left with the stink of a bitter ex-WWE guy.
2. In the cage match they should have a good back and forth before Christian decides to try to sneak a chair to Luchasaurus through the door. It doesn't work so Christian hauls off and chucks the chair over the top while Luchasaurus looks furious to find out Christian was faking the injury. This allows Jack to hit him with some big move and get the win.
3. The trios match should see Fenix stopping Pac from using the hammer which ultimately costs them the match. After the match House of Black should take out The Elite.
4. This and the first part of 3 would be a bit much together but Lee and Swerve should lose when Lee refuses to take the cheap way when the opportunity arises. Either an exposed turnbuckle or Swerve trying to get him to use a weapon when the ref is down or Lee refusing to make a cover after Swerve does something nefarious.
4.a. The alternative is Lee fully embraces Swerve's tactics and Lee turns too and just obliterates The Acclaimed to reclaim the gold.
5. Powerhouse Hobbs should pin Samoa Joe to win the TNT title. Neither Hobbs or Wardlow should be taking the fall at this point and Joe being closer to the end than the beginning can afford it. It would also give an extra something to what I assume will be a Wardlow v. Joe singles match at Final Battle because they'll both say the other couldn't beat them and Wardlow can be angry that Joe cost him his belt.
6. Britt Baker should win. Like The Acclaimed at All Out, I expect the crowd to treat Britt like the face and Tony can plan for it this time and give Baker the shocking win. Play up the ring rust idea with Saraya and keep the goodwill on her side. Then after or Wednesday, I'd have Athena lay out Saraya. Her heel turn has been great and she could play the card of being bitter than Saraya came in and stole her spotlight starting at Grand Slam.
7. Hayter should beat Storm.
8. The 4-way has to have Jericho and Sammy try a New Age Outlaws spot early on where Jericho tries to pin Sammy. You could maybe even have Sammy turn it into a quick roll-up attempt. Sammy then steals the win later by either pinning Jericho or tossing Jericho out to steal his pin could be a fun story.
8.a. I think Bryan pinning Claudio could be an interesting swerve too. Bryan is near the star level of Jericho so having him as the champ heading into a TV deal could be good and while he's always going to get some cheers as a face he's showed so many heelish tendencies that just going full turn could work for him.
9. Somebody shows up to confront Jade after she beats Rose. As funny as Nyla is she can't win here. Jade just getting her belt back doesn't feel like enough of a moment so whether it's Statlander (IDK how far she is from returning), somebody else on the roster or the biggest surprise Sasha Banks showing up I think you need somebody who feels like a little more of a threat here.
10. MJF has to win as a face. If you can pull a double turn with Mox that'd be cool but I'd pull out all the stops and add all the bells and whistles to make this MJF's moment. Mox bloodies him up quickly and just gets brutal with him. I'd then tease MJF turning heel a few different ways; first with The Firm running down and him looking like they were in cahoots the whole time only to attack them too as he and the BCC run them off. Then I'd have Regal hand him either the knucks or ring to tease that alliance only for MJF to deck Regal. Next have MJF eat a Death Rider after clocking Regal 1…2…3. At this point after all that you'd have that crowd eating out of the palm of your hand. MJF wins and the crowd EXPLODES!
Do all or even most of that and you have a show that IMO feels very fresh, with some clear directions and a bigger focus on the homegrown talent and really helps kickstart a renewed interest in the product.