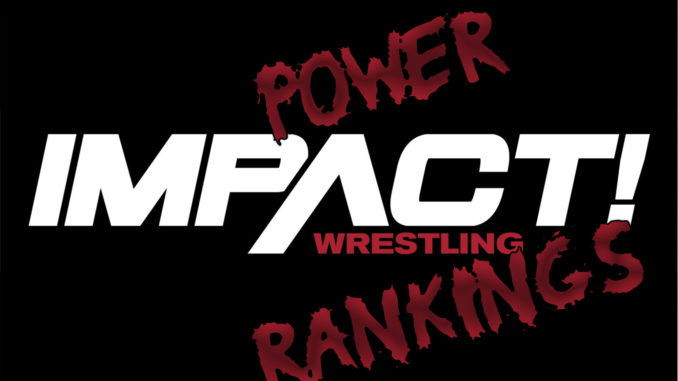 Check out this week's Impact Power Rankings as the brand begins to prepare for No Surrender.
Honorable Mention: Trey Miguel: The X-Division is stagnating. Miguel needs to get in a real feud and fast.
5: Kushida: Bouncing back between AEW and Impact the past few weeks, Kushida has proven himself to still be a top in-ring worker.
4: The Bullet Club: Chris Bey and Ace Austin are awesome together.
3: Bully Ray: He's not done yet being a force in Impact. Expect a fun mid-card run for the next few months.
2: Rich Swann: The new #1 Contender for the Impact World Title wants to get the Championship back.
1: Josh Alexander: He's ready for Rich Swann at No Surrender.