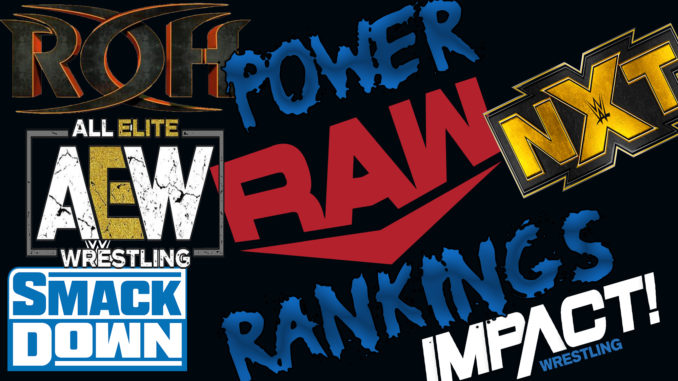 Check out this week's Review Fix Pro Wrestling Power Rankings as the first year of 2023 is in the books.
Honorable Mention: Alexa Bliss: She's lost her mind and it's the best thing for the Women's Division on RAW. Finally a story we can latch on to. Bianca Belair is a great face and Bliss can be downright dastardly if needed.
5: Bron Breaker/Grayson Waller: These two are ready to deliver at New Year's Evil.
4: Bryan Danielson: He's got so much momentum on his side that the only way he doesn't win the AEW Title is if he gets screwed. And when that happens, he'll be even more over.
3: MJF: The AEW Champion continues to earn buzz and the thought of an hour-long Iron Man match with Bryan Danielson could be one of the biggest matches in AEW history.
2: Josh Alexander: The Impact Champion is now the longest-reigning in the company's history.
1: The Bloodline: Even with Roman Reigns rarely appearing on TV, The Bloodline continues to do whatever it wants on RAW.