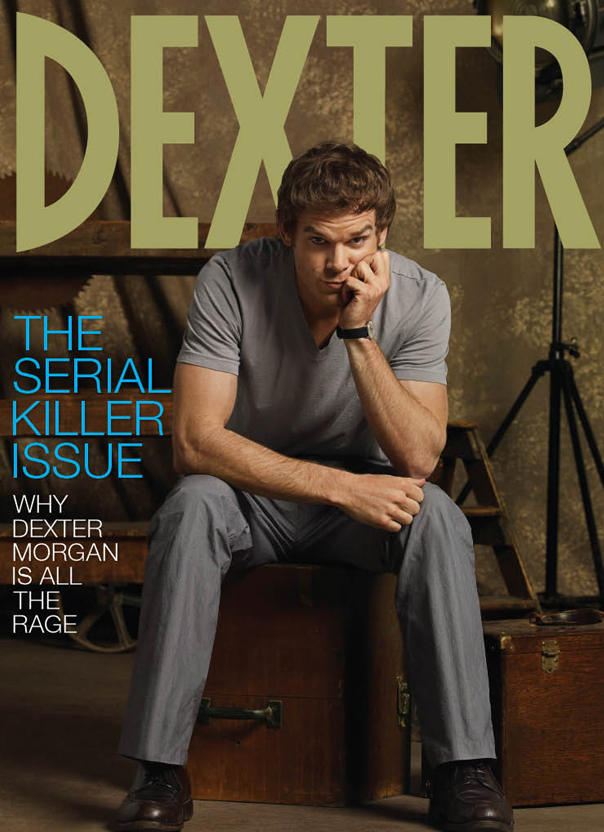 It has been a while since we have seen our favorite serial killer/blood splat analyst known as Dexter Morgan, played by Michael C. Hall ("Six Feet Under," "Gamer"), but the wait is finally over. Ending season three on a positive note, season four of "Dexter" begins with a new feel and spin on how the life of the sensational serial slayer has suddenly changed.
Now a father of three, living in the suburbs, staying up late nights with little sleep and telling his newborn son, Harrison, his dark secret are just the few moments of Dexter's life that have definitely put a new spin on the series. It is funny seeing a man like Dexter experiencing fatherhood: Who would've thought in the past that a man who is so secretive, not wanting to be bothered, would accept settling down and being the quintessential family man?
The opening to this highly anticipated fourth season is entitled "Living the Dream," an episode that makes things quite interesting on how this installment will play out. Dexter has to testify in court about a man named Benito Benny Gomez, a retired boxer who beat a man to death in front of his kid, as well as killing his girlfriend.
With Dexter being unorganized and extremely tired while staying up with his son, Harrison, the night before, he accidentally has a brain cramp during court, causing Gomez to go free. Aware of his mistake, he will now have to take matters into his own hands.
Season four introduces a psychotic new serial killer played by John Lithgow ("Cliff Hanger," "Ricochet") who is dubbed the "Trinity Killer" by Agent Frank Lundy, played by Keith Carradine, who makes a surprise return as a retired FBI agent wanting to help crack the case. His encounter with both Dexter and Debra, played by Jennifer Carpenter, will draw quite a few laughs, due to them both being in awkward situations, as a result of their last interaction.
Lithgow's character is sadistic – known as one of the most successful serial killers in the world, he has now returned to where it all started 30 years ago in Miami. Let's just say the death scene in this episode will show how much of a psychopath the Trinity Killer is, as well as another scene where Lithgow is in the shower, purposely burning himself with hot water.
As the hunt begins for Gomez, Dexter's journey on how he will capture him takes a sudden bump in the road, one that has Dexter passing out in his car and being woken up by a cop. When Dexter finally captures Gomez, the setup on how he will execute his kill will have you up from your chair rooting him on – it's one of the most entertaining kills that he has done in this whole series.
With that said, there are few more surprises in "Living the Dream," especially involving Sergeant Batista's new love interest and an ending to this episode that will have you anxious to know what will happen in the following week.
Get ready for more blood, more drama and a roller coaster ride that will have your adrenaline pumping throughout. The fourth season of "Dexter" has arrived and "Living the Dream" was definitely worth the wait.