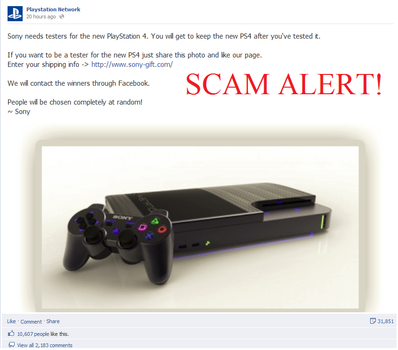 With the recent press conference centered on the PlayStation 4 on the minds of many, it comes as no surprise that some unscrupulous individuals are trying to capitalize on the buzz created by Sony.
By taking advantage of Facebook and the gullibility of consumers, these scoundrels, under the guise of "Playstation Network," are promising free PlayStation 4's in exchange for likes, shares and a trip to their shady website.
As the old saying goes, when it's too good to be true, it probably is.
Continue Reading From Review Fix Contributor Connor Syracuse at Examiner.com</em>