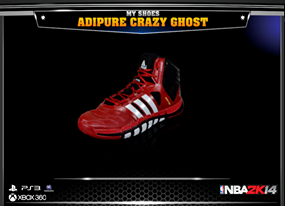 The new sneaker offerings for "NBA 2K14" were revealed today by 2K Sports Digital Marketing Director Ronnie Singh on Saturday, via his Twitter account and Facebook.
"#NBA2K14 is THE shoe game," Singh said on Twitter hours before the announcement.
NBA superstars the likes of LeBron James, Kobe Bryant, Derrick Rose, Chris Paul, Kevin Durant and others will all wear their signature kicks in the game, 2K confirmed. The game publisher also said that Tony Parker will don his signature Peak shoes, while Kevin Garnett will rock his Anta's in Brooklyn.
Continue Reading This Article From Review Fix Editor-in-Chief Patrick Hickey Jr. at Examiner.com