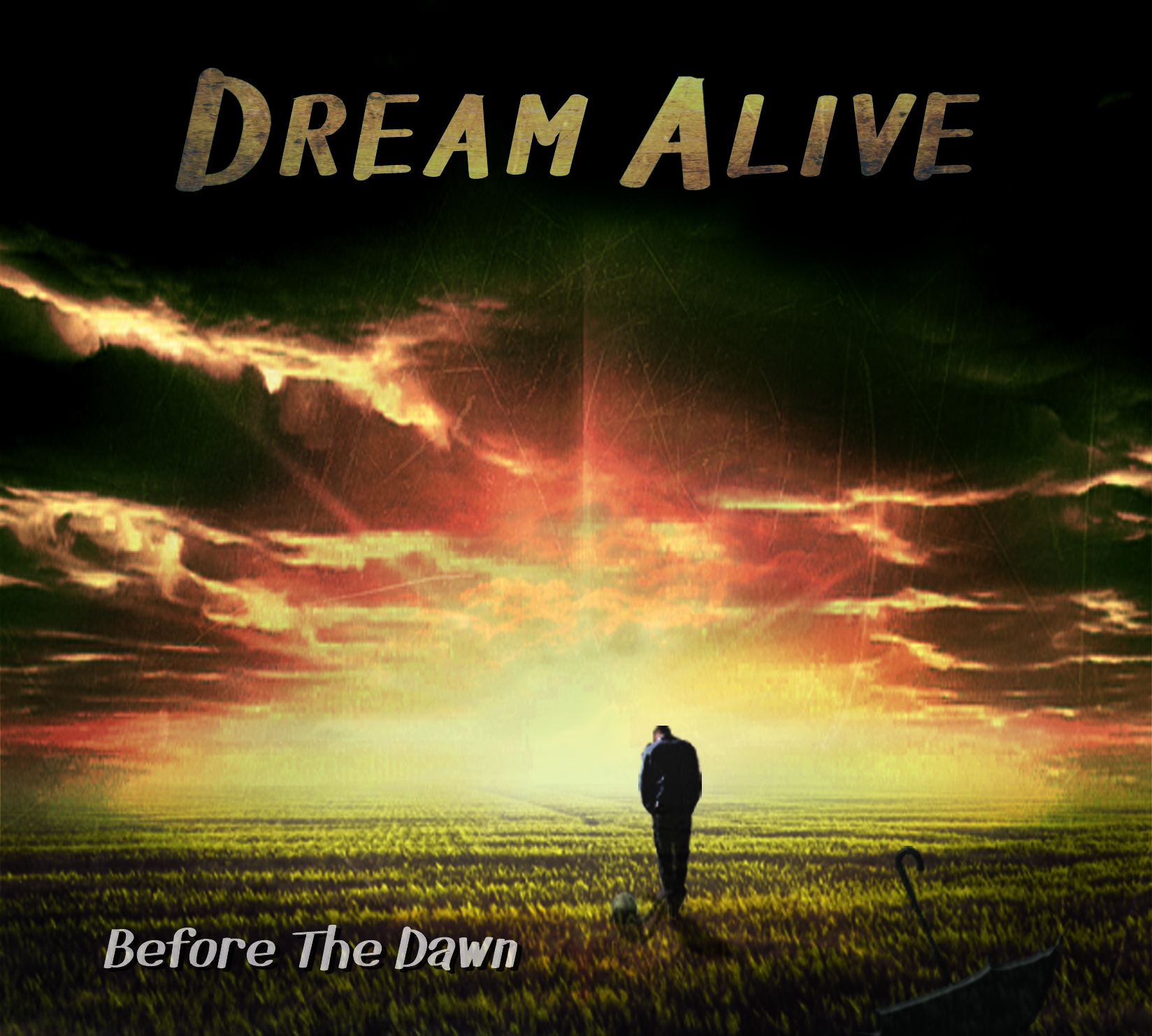 Review Fix chats with Nik Phoeniks, the frontman of Los Angeles-based rock band Dream Alive, who discusses the band's debut album, Before The Dawn, which is set for a July 29 release. With a sound that bridges classic rock and modern rock, they're a band without a need for a target demographic.
For more information on the band, head to www.dreamalivemusic.com 
Review Fix: What was the inspiration for the album?
Nik Phoeniks: The inspiration for the album comes from each of our backgrounds and individual stories. We wanted to create something that meant a lot to us but at the same time something that people can relate to. Â It was important for us to tackle the universal theme of overcoming one's own demons and that even though the road can be dark, the dawn is always just around the corner.
Review Fix: What song do you think provides listeners with the best example of what the band is capable of?
Phoeniks: As far as showcasing the band equally, "We All Move On" has a dynamic build up from a slow ballad to a high energy rock ending that brings out the best in the band as a whole.
Review Fix: What was it like to work with Irving Ong?
Phoeniks: Working with Irving Ong was a huge honor! We wanted to go all out on our first music video, and to be working with someone like Irving who has vast experience producing quality work and shooting movies in Hollywood (such as "Heartbreakers" starring Sigourney Weaver and Jennifer Love Hewitt) made us very happy.  Irving definitely has a vision of what he wants and once he sets his mind on what he wants he always gets it. He's the consummate perfectionist and professional, and we have so much respect and admiration for him. We couldn't be happier with our "Don't Say No" video that he directed:  http://bit.ly/1m6uJ6s.
Review Fix: What song do you think people may originally pass on, but redeems itself or grows on you with multiple listens?
Phoeniks: "Before The Dawn" is different from anything we've ever done, and it's one of our proudest moments.  The track blends psychedelic and cinematic elements in a rock landscape, and we think listeners will really dig the unique textures and haunting vocal harmonies we incorporated. It's more than just a song to us; being the album title track, "Before The Dawn"  represents our album as a whole.
Review Fix: Do any of the songs have unique stories behind them? Can you share one?
Phoeniks: "Away From You" was probably the most difficult song to record because we had only 10 minutes of studio time left to track all the drums and bass. Â Bassist Martin and drummer Stanley sat in the same room, eye to eye, grooving, and in just two takes, they nailed it. Â  It really is amazing sometimes what you can achieve in a short amount of time!
Review Fix: What's the band's creative process like?
Phoeniks: Our creative process can be either really long or really fast. "Waiting So Long" was written in just a few days, but most of the album tracks took us months.
Review Fix: How do you want this album to affect people?
Phoeniks: We want people to relate to the message in the album, and most of all enjoy the music. We'd like for this to be a record that people can find new things in with each listen. We are really influenced by old and new music, and would love for the audience to see elements of both in terms of the evolution of sounds and compositions from the past to the present.
Review Fix: What do you think is the band's most marketable quality?
Phoeniks: We would probably say our songwriting. The band comes from different backgrounds and we have such varied tastes in music that we bring to our songwriting.
Review Fix: What are your hopes and goals for the rest of the year?
Phoeniks: We hope most of all that people enjoy the album, and we'd love for them to share it with their friends. We have a West Coast tour in the works for later this summer, and are looking into an India tour perhaps for early next year. We have a lot of fans in India, so it would great for us to perform there.