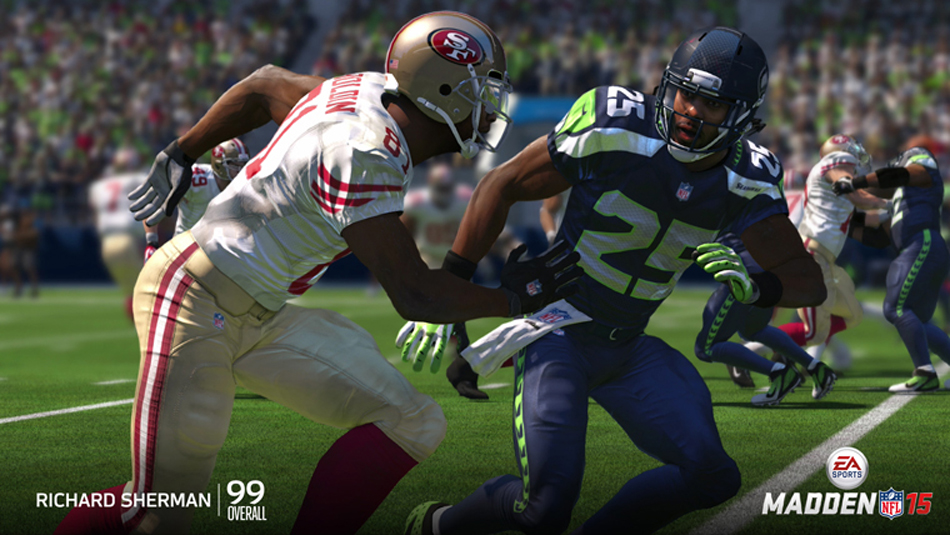 Richard Sherman, Darrelle Revis, Joe Haden, Patrick Peterson and Vontae Davis were named as the top-five rated Cornerbacks in the upcoming "Madden NFL 15" video game, Electronic Arts revealed on their official site.
The "Madden 15" cover athlete, Sherman is rated 99 overall to lead all other cornerbacks in the game. A vital anchor in the Super Bowl Champion Seahawks defense, Sherman had a wonderful 2013 season with 54 tackles, eight interceptions and one TD.
Anyone who doubted Sherman's rating only had to read EA Sports' explanation as to why he's the king of CBs for this year's game.
"The 'Madden NFL 15' cover athlete is the top-ranked CB in each of the following categories: Strength (72), Catching (82), and Man Coverage (98)," EA said on their official site. "He's also ranked second in Zone Coverage (96), AWR (94), AGI (96), Play Rec (95), and Jumping (98). Now do you see why he is rated 99 overall?"
Continue Reading This Article From Review Fix Editor-In-Chief Patrick Hickey Jr. at Examiner.com