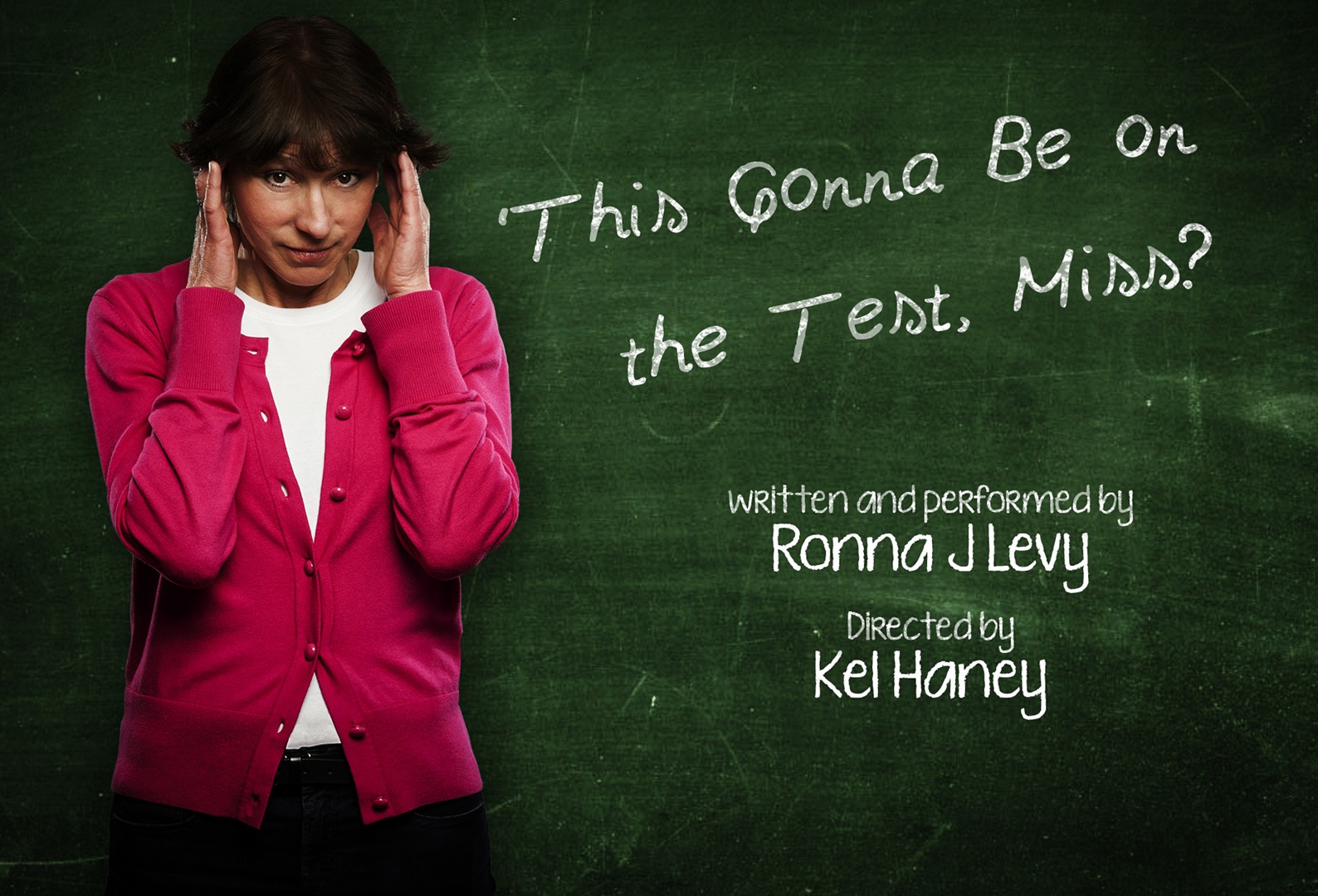 Review Fix chats with playwright Ronna Levy about the inspiration behind her one-woman show, 'This Gonna Be on the Test, Miss?,' set for its last performance at the Stage Left Studio in New York City on Sept. 27.
In addition to discussing the creative origin of the show, Levy discusses how she wants the audience to connect with the material and how important Community Colleges are to the future of America.
Synopsis:

"'This Gonna Be on the Test, Miss?" is a solo show ripped from Ronna's 20 years teaching Remedial English in community college classrooms both in Los Angeles and New York City.
"'This Gonna Be on the Test, Miss?" is also a self-portrait of transformation.
As an aspiring actress who takes this part time teaching position until she can pick up more waitressing shifts or land an acting gig, Ronna is profoundly changed by her LA students, hungry to learn despite their complex and chaotic lives. Ronna finds her purpose, her voice, and realizes who she really is in a role she was meant to play.
Moving back home to NYC, she resumes a relationship she abandoned for the stage and screen; continues her performances, now academic; and fights to raise awareness and give voice to a population that is virtually voiceless.
For more information on the show, click here.
To purchase tickets, click here.
Click the Link Below to Listen in:
Review Fix Exclusive: Ronna Levy Talks 'This Gonna Be on the Test, Miss?'