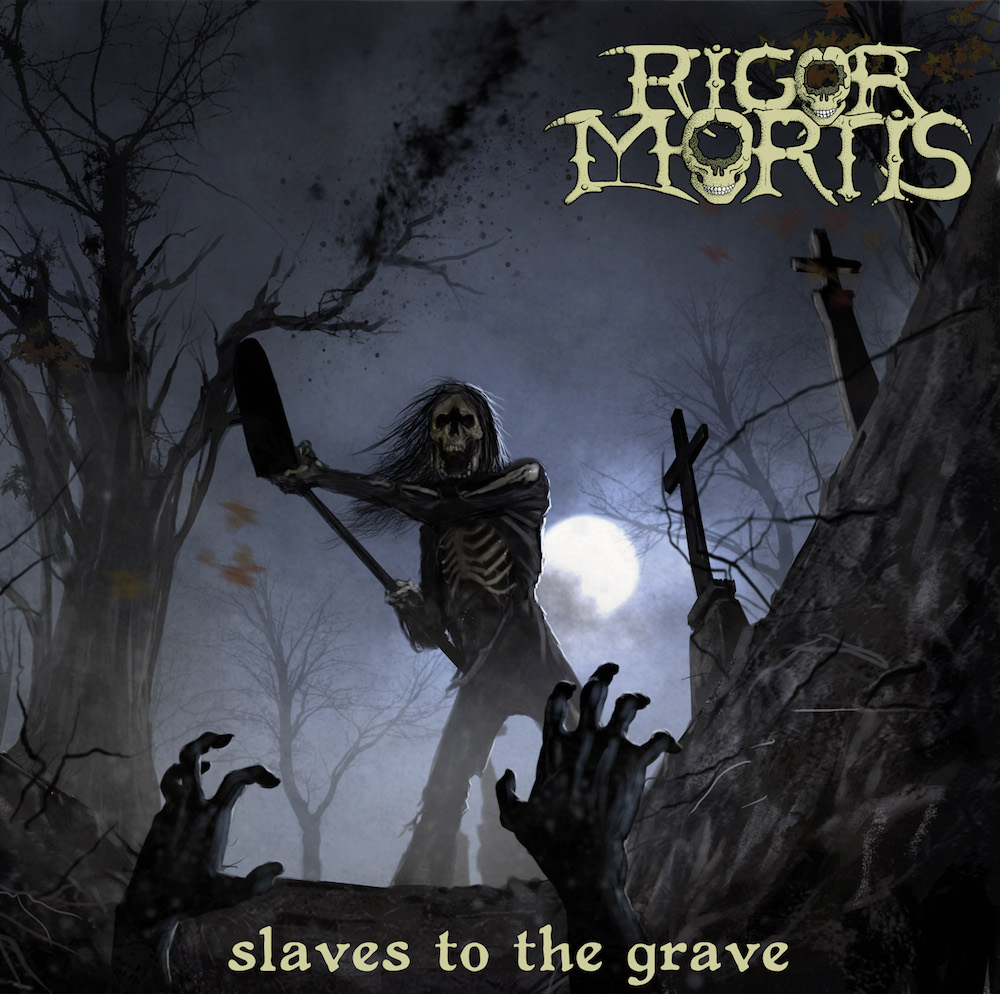 After years of waiting, Texas speed metal gore legends Rigor Mortis have finally released their final album(and the first to feature the original lineup since the 1983 self-titled debut), "Slaves to the Grave."
Kicking things off with "Poltergiest," "Rain of Ruin" and "Flesh for Flies." These Casey Orr written tracks boast lyrical terror and are some of the best of the bands career. Take a portion of "Flesh for Flies" for example:
"Meat's meat and a man's gotta eat,
You'd better leave the kitchen if you can't stand the heat,
I'll grind your bones,
I'll eat your soul,
I'll use your skull for my dinner bowl;"
If that isn't chilling enough, front man Bruce Corbitt has no problems with the execution.
Rigor Mortis is tight on this record. The timing is precise. Harden Harrison's drumming and Orr's bass are in sync and never miss a beat. The late Mike Scaccia's (ex- Ministry) riffs are more malevolent than ever on his final recording. Corbitt is pin-point accurate with his signature screams littered in the right places. The thrashing banjos feel of "The Infected" is one of the many examples of how cohesive of a unit Rigor Mortis is in their purest form.
Other choice cuts include "Blood Bath," "Curse of the Draugr" and the two part "Sacramentum Gladitorum" and "Ludus Magnus"- the former being an instrumental piece leading into a whopping nine and a half minute closer (easily Rigor's longest song in their catalog).
Although every song on the album is a keeper, there are some that just don't fare well as others. "Fragrance of Corpse" and "Ancient Horror" are good, but they just aren't as strong as any of the other tunes on the album.
Having said that, "Slaves to the Grave" is the best album Rigor Mortis could have possibly chose to end their career with. An intense offering with the original lineup and some phenomenal production work by 13th Planet studios in El Paso, TX. This album is a must have and a must listen for any fan of metal.
Listener beware: you're in for a scare.