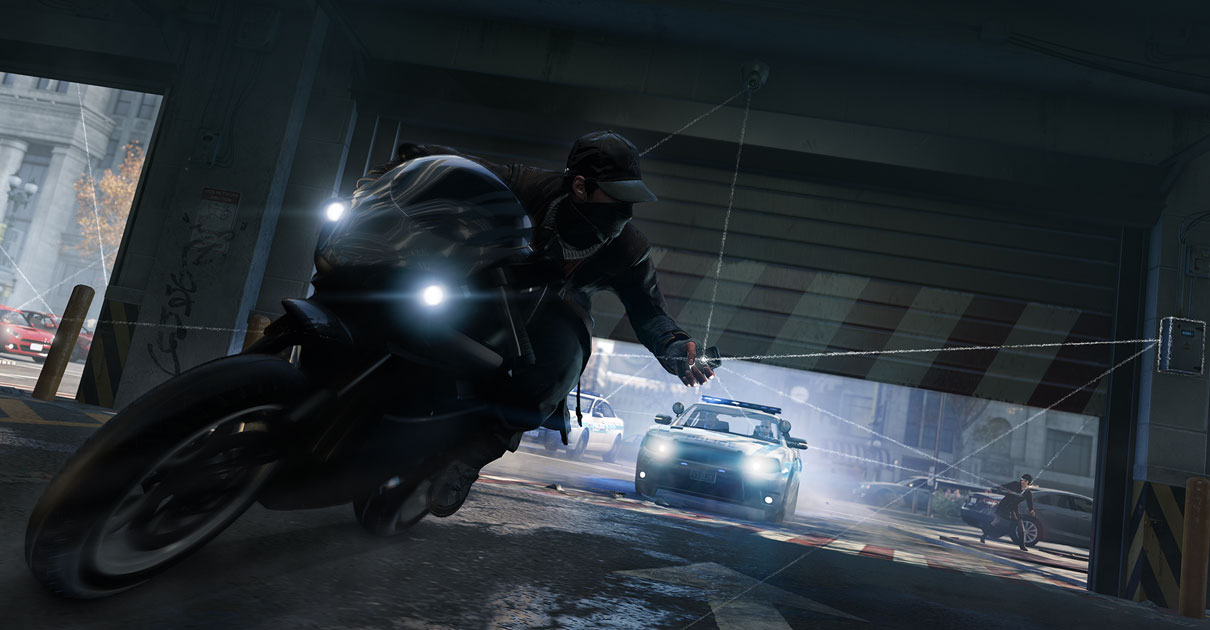 Possibly the last game of its kind on the Wii U, "Watchdogs" satisfies those who have never played it the most.
To say that "Watchdogs" is unlike any other game on the Wii U would be a huge understatement.
Not featuring any plumbers with Rollie Fingers mustaches, green-hooded swordsmen or monsters jumping out of balls, it's an open-world tale of revenge that merges stealth and raucous action, for an experience that you'll kind of consider close to the "Grand Theft Auto" series, but not quite.
While there can be reckless violence in the game and our character is without a doubt self-loathing, it's his ability to hack his environments and stop crime- rather than cause it that makes the game something special.
But regardless of the lack of a real noir payoff and ability to quench your need for wanton violence, "Watchdogs" on the Wii U serves a completely different purpose than its brethren on other consoles.
With the ability to play on the Wii U gamepad, it's an escape- a great way to take a vacation of revenge in Chicago, while the kids watch TV- in the same room.
Continue Reading This Article From Review Fix Editor-In-Chief Patrick Hickey Jr. at Examiner.com