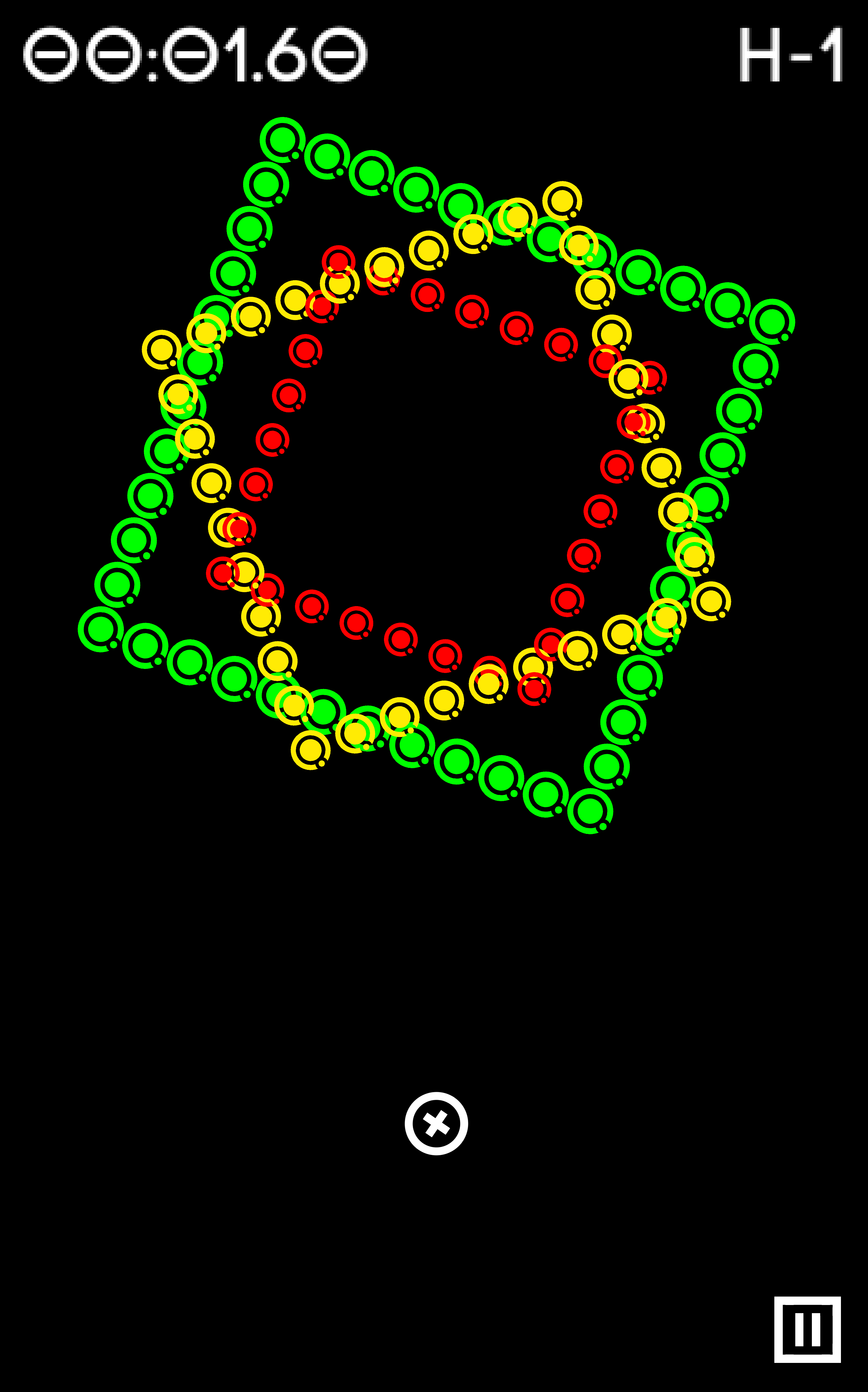 Review Fix chats with "Satellina" creator Peter Malamud Smith who discusses the unique and mega colorful "puzzle in motion" game for the iOS and Andriod.
Discussing everything from the creation process of the game to his hopes for the future and possibly a release on a console, Smith gives an interesting behind the scenes of what is sure to be one of the most unique phone games of 2015.
Although simple in approach, it's easy one of the most addicting and intriguing upcoming puzzle games in recent memory.
Review Fix: The concept and gameplay seems so simple, how did the idea for the game come about?
Peter Malamud Smith: It really started as a programming exercise, an attempt to learn more about code–I've dabbled for my whole life but never had any formal instruction. But once I had the particles in motion and a few patterns going, I had that joyful feeling of "Hmm, there's something fun happening here."
Review Fix: Was there any added inspiration for this game?
Smith: I feel like the game owes something to the look of early '80s computing–that stark glow of an old CRT, green vector graphics, fly-throughs of polygonal universes, etc.
Review Fix: Are there any plans to release this game on the Vita or the 3DS?
Smith: I would love to. If the game is well received on phones and tablets, I'll definitely look to release it on other platforms.
Review Fix: What did you play growing up and how did it affect this game?
Smith: A lot of computer adventure games and a lot of 8- and 16-bit console games. Those older console games had a big influence on Satellina, not so much in the gameplay as in the approach to challenge. I like games that are tough at first, because it's more gratifying when you win. Newer games often have a lot of other merits, but I think when the budget gets big, developers are understandably anxious about alienating an audience, so they tone down the parts that could be frustrating. But those are often also the parts that make the game feel rewarding. I'm not trying to make something that's just sadistic, but when a game doesn't have any resistance, it kind of feels like a mouthful of mush, and doesn't hold my attention. So I tried to balance Satellina so that it would be hard but in a way that makes you want to keep trying.
Review Fix: What makes this game cool?
Smith: What I like about it and what I hope others will like is the feeling of cracking a level–taking something that seems really hard and finding a way through it with practice. It's really satisfying, and like my favorite old-school games, even though it's tense, it can also put you in a mental state that's weirdly serene. I also think the soundtrack is catchy.
Review Fix: Who do you think will enjoy it the most?
Smith: A 10-year-old just told me he thought it would be a hit with "kids ages 8 to maybe 20." I defer to his insights about the market but I've also heard good things from a 5-year-old and a 62-year-old, so my fingers are crossed.
Review Fix: What are your hopes and goals for it?
Smith: I hope people will stick with it long enough to get to that flow state I mentioned. That's when it's most enjoyable. I also hope enough people will check it out that I can justify to myself the work of making another game. I had so much fun making this one.
Check out a video of the game below: