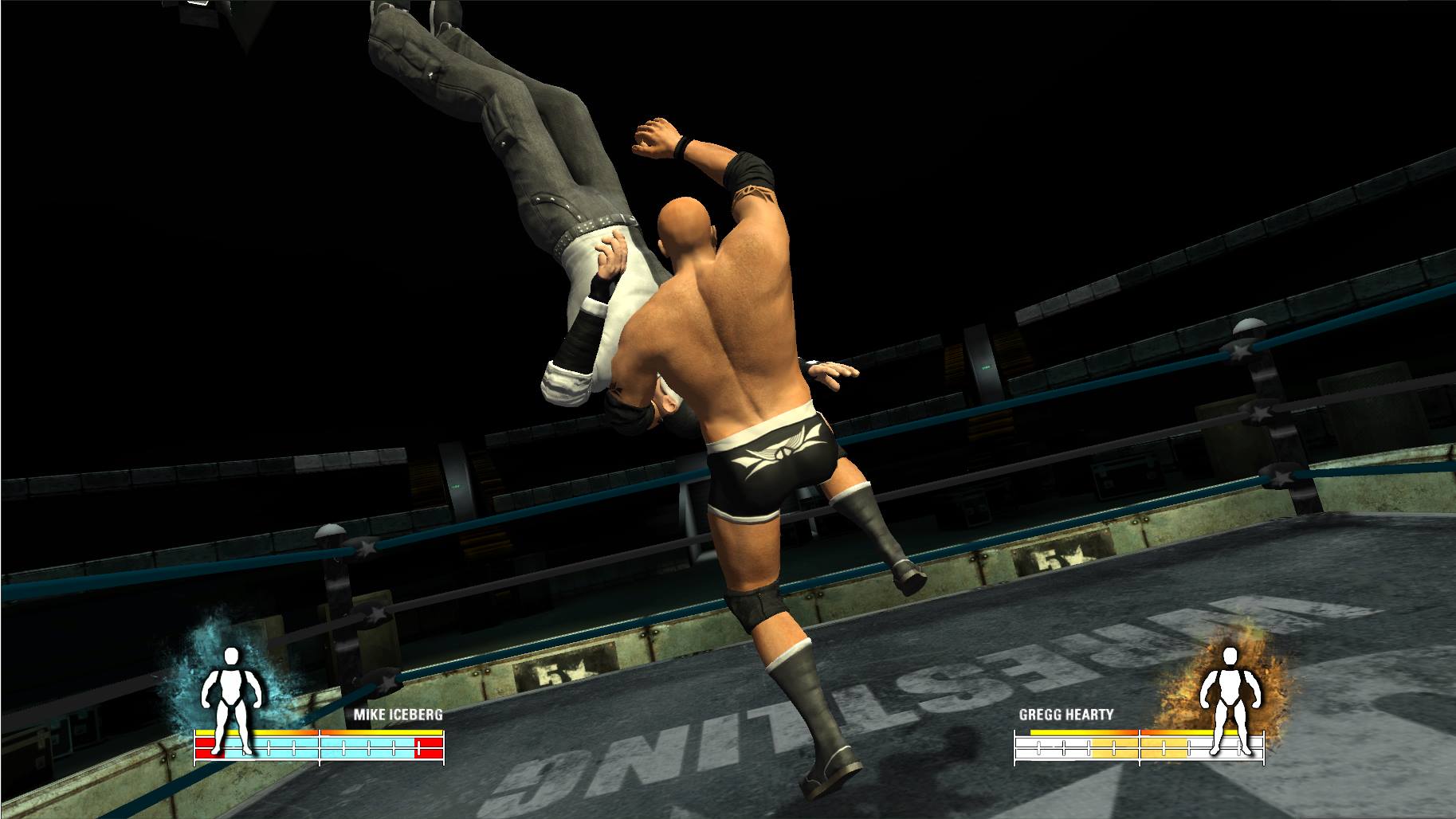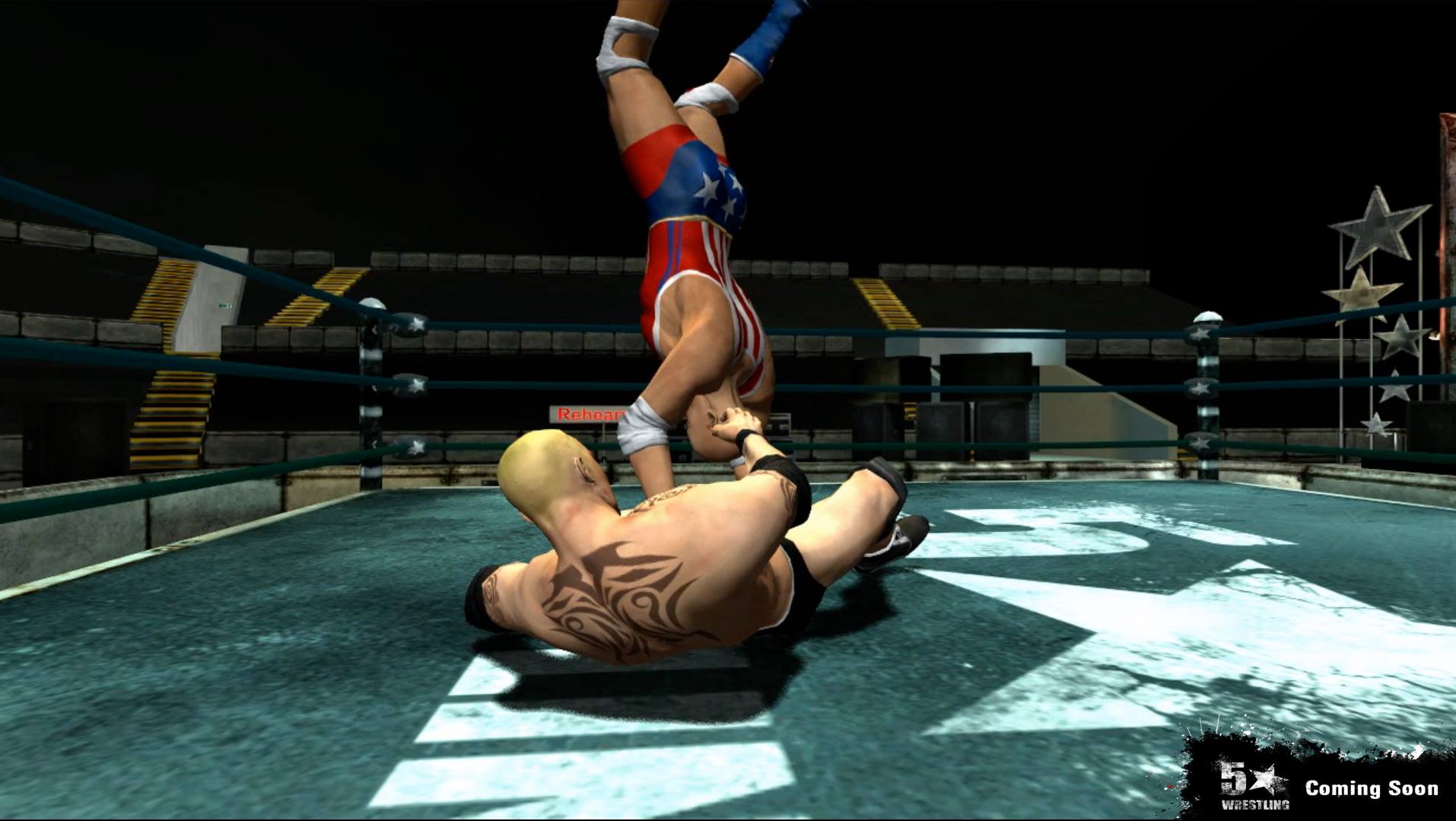 With plenty of gameplay features, from 40 plus hours of challenges to over two dozen versions of finishers for several characters, Serious Parody's upcoming PlayStation 3 wrestling game "5 Star Wrestling" is an independent game worth keeping an eye on.
The brainchild of SP's Dan Hinkles, "5 Star Wrestling" is drenched in nostalgia. Simply put, those that grew up on the popular AKI wrestling games on the Nintendo 64 and the deep "Fire Pro Wrestling" series may have found a modern-day alternative that does its best to recreate the type of action you see in a professional wrestling ring. While there's no license, there are characters "loosely based" on several iconic professional wrestlers, from Brock Lesnar and Kurt Angle to even Goldberg, Chris Benoit and Jeff Hardy. Utilizing every performer's unique movesets and performance style, "5-Star Wrestling" is all about creating moments.
For instance, using a character like Curtis Angel, you'll want to work on the legs of your opponent to set up the Ankle Lock, while a guy like Iceberg, is a powerhouse that'll look to end his match quickly with the Spear and Jackhammer. If not, he'll be vulnerable since he doesn't have much stamina.
Continue Reading This Article From Review Fix Editor-In-Chief Patrick Hickey Jr. on Examiner.com