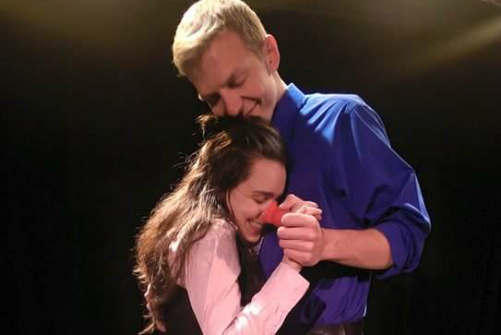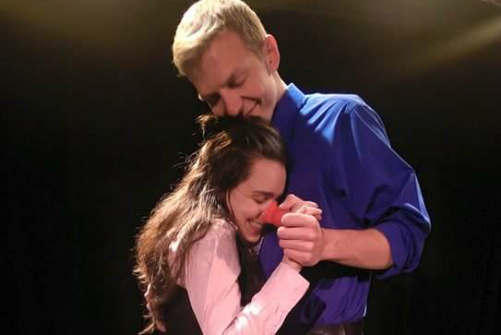 Review Fix chats with playwright, who discusses his new production, 'Rule of 7×7," set for a June 8 premiere at the Tank in New York City. Breaking down the creative process behind the series, Epstein tell us exactly why we should check it out.
For more information on the production, click here. 
To purchase tickets for the show, click here.
Review Fix: What was the inspiration for this production?
Brett Epstein: I created RULE OF in January 2013. A playwright buddy of mine (Jordan Swisher, who's also writing for this round of Rule of 7×7) and I decided that we each wanted to pen new full-length plays and host a reading of our pieces. But we wanted a draw…a pull…a concept to pump up the audience to attend so it wasn't just "hey! we wrote plays! come hear them!". So we decided to each write new pieces adhering to the same seven rules/regulations (In the first incarnation, a letter had to be involved, our ending line of dialogue had to be the exact same, etc). We literally met at Mother Burger and came up with the seven rules together, pretty randomly.
We continued RULE OF in its full-length mode until May 2014 when it officially changed to ten-minute plays by seven playwrights (RULE OF 7×7). We found this presentation to be even more engaging, fun and entertaining for the audience– a theatrical party involving rules.
And we looped in a ton more artists by making it 7×7.
We also got rid of the scripts and now present fully staged little plays!
This promo video and this promo video can give you an idea of what RULE OF is all about. (Just ignore the dates; they're from past RULE OFs!)
Review Fix: Who do you think will connect with these plays the most? Why?
Epstein: RULE OF plays have the potential to connect with a variety of people because you simply never know what you're going to get. The writers, the rules, the casts, the directors, the plays and hence the tone of the evening changes, shifts and transforms with every incarnation of RULE OF. One time we had a rom-com with a man and his clown/mime girlfriend. One time we had a ventriloquist horror comedy. 
But I will say that in general our audience tends to be our twenty-something supporters who love to have a (FREE!) beer with their theater. The shows tend to be funny and sometimes outrageous, and we feature mingling/music/bar both pre and post show, so again… theater party.
Review Fix: What's so special about your play?
Epstein: After I commission the seven writers to hop aboard the 7×7 train for a particular month, it's special to see which director and cast they'll bring aboard with them. It's a lot of different types, personalities, quirks and energies under one roof… and that's what's so lovely about 7×7.
Also, having a rule where the playwrights fill in the blank (such as: each play must include the line "Her breasts felt like ___") is always special, because you get such different responses/thoughts/ideas from each writer.
Also the free drink is special.
Also the fun mingling pre show/at intermission/post show. The Tank opens its doors for RULE OF audiences a half-hour early, and we hang out at the theater for an hour(ish) after the show wraps.
Review Fix: You need great playwrights and actors to put this together. How did you get the gang together for this one?
Epstein: RULE OF 7×7 happens every other month. First I lock in seven awesome NYC playwrights. Then the rules are devised (each writer selects one all writers must include. Rules can literally be anything as long as it's not something like "On page 94, the best friend dies." Because there will not be a page 94 in a ten-minute play).
Then the writer has two weeks to pen his/her play. They select any director they want to work with. The director/writer team then casts their show. The Tank provides 5-6 hours of rehearsal throughout the week leading up to the show. We add chairs, tables, props, lights, sound. Viola. Showtime. Seven short plays ready for action.
Review Fix: How do you want this production to be remembered?
Epstein: I was going to come up with my own thing, but I loved when Theasy called us "a hilarious evening for the trendy millennial crowd" and "quick paced and quick witted." So, let's go with that.
Review Fix: Bottom line, why should someone come check this out?
Epstein: $12. 7 plays. 1 free drink. Each incarnation of RULE OF is totally different from the last.
Review Fix: What's next?
Epstein: RULE OF 7×7: (Almost) Summer Edition.