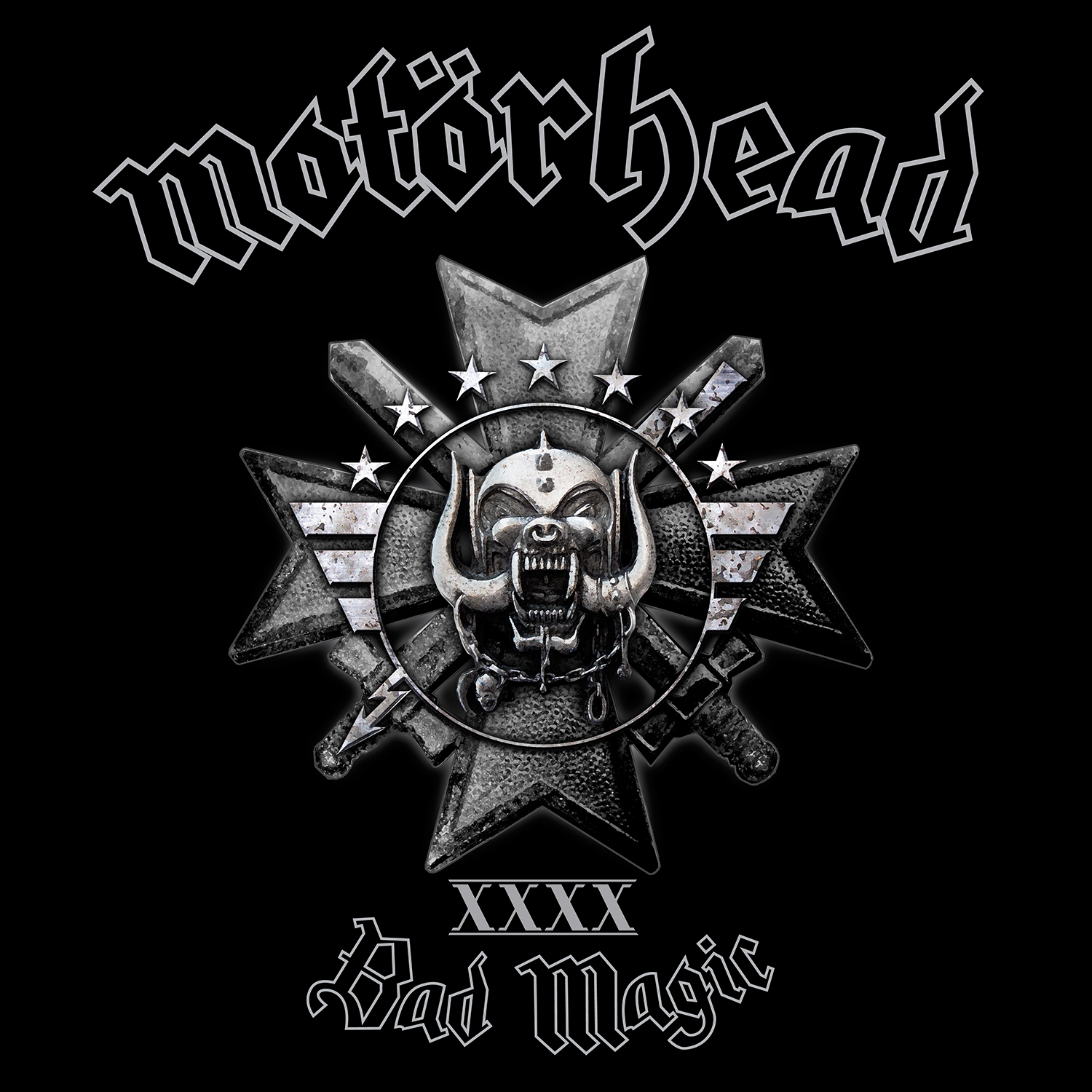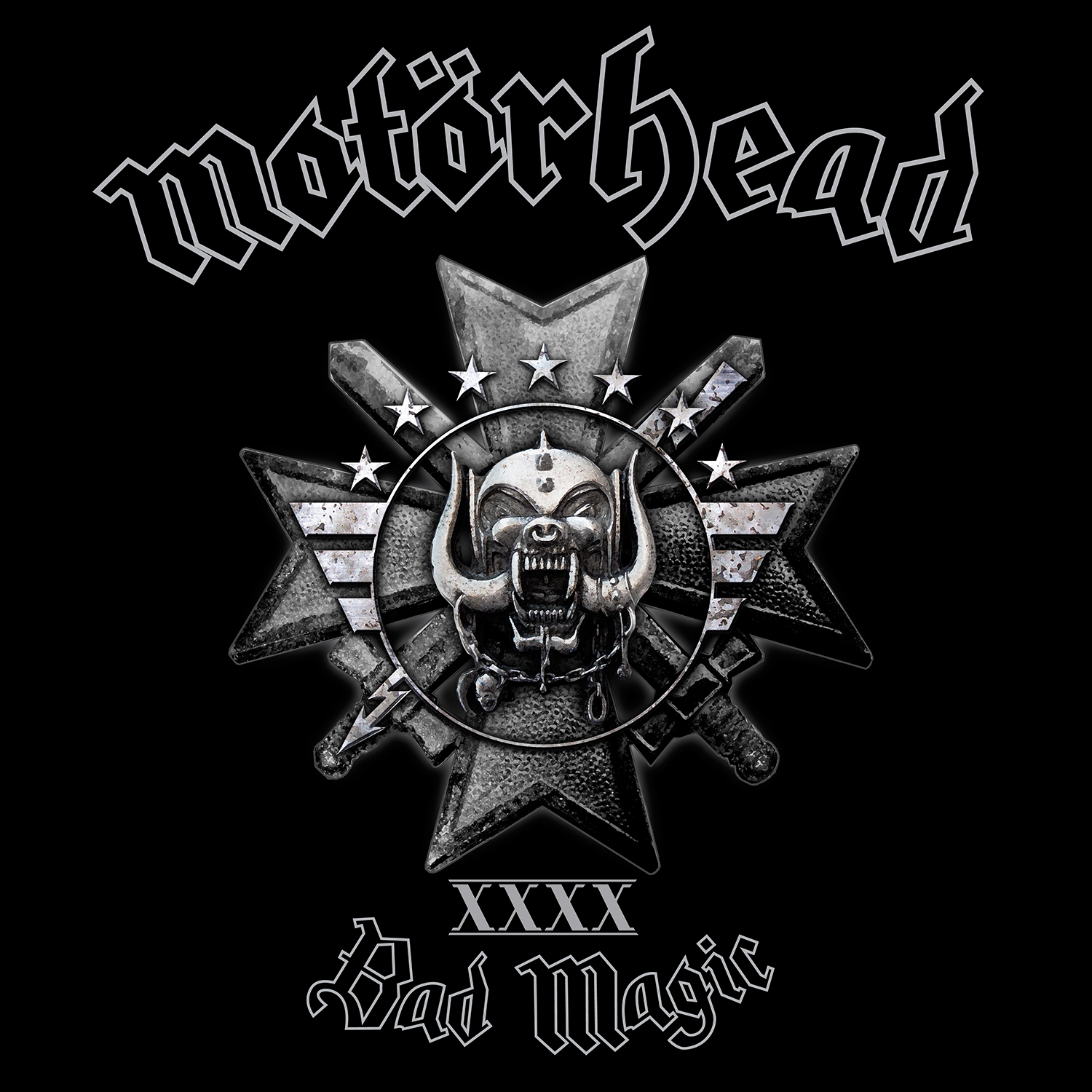 Indicated by the four X's on "Bad Magic's" cover (underneath their beloved mascot "Snaggletooth") Motorhead is 40 years old.
And what better way to celebrate than to put out a new album of original material (rather than cram yet another compilation or boxed set down our throats like some bands)?
Motorhead's 22nd album opens with the aptly titled "Victory or Die." The dirty rock riffs the band is synonymous with churn "Bad Magic's" cauldron into the instant hit "Thunder & Lightning." One of the faster tracks on the album, "Thunder & Lightning" gets your juices going and the blood flowing with Lemmy's bombing bass locking with Phil Campbell and Mikkey Dee's guitar and drums perfectly. The catchy hooks continue with "Fire Storm Hotel" and "Shoot Out All of Your Lights." The latter with a particularly fist-banging chorus.
"The Devil" is a bit disappointing as it's a gurgling, roaring intro for "Electricity" and not a standalone track. It sounds like a tank starting up and running onto a battlefield, but it's probably a myriad of things smashed together to create the "sound of the beast." It serves its purpose, but would have been better titled something else.
"Electricity," "Evil Eye" and "Teach Them How to Bleed" however are the complete opposite. These three songs are at the album's core and blast through the epicenter with visceral attack, cutthroat lyrics and dead-on-balls accuracy. "Teach Them How to Bleed" is especially aggressive and features not only a solid bass intro but one of the best solos of Campbell's career. If you're going to get into a fight, at least have this playing in the background.
"Till the End" slows things down a little bit but in the best way a song about brotherhood and companionship can. Of course, the initial meaning of the song all goes out the window when the one's that follows are called "Tell Me Who to Kill," "Choking on Your Screams" and "When the Sky Comes Looking for You." All of these songs are bad-ass and don't stick to the same formula. The former go for speed and fury while the power-driven latter's got you dead to rights before going for the jugular with the closer, a Motorized cover of the Rolling Stone's classic "Sympathy for the Devil." Lemmy's deliverance of Mick Jagger's lyrics prove once and for all that Lemmy is not just God, but the Devil himself as well.
Where Motorhead's last release "Aftershock" focused on slower, dirging numbers, "Bad Magic" goes back to their roots of being a heavy, aggressive band of pirates with a "never-say-die" attitude. Having been rotten to the core for 40 years, "Bad Magic" is one hell of a birthday party for Lemmy and company.