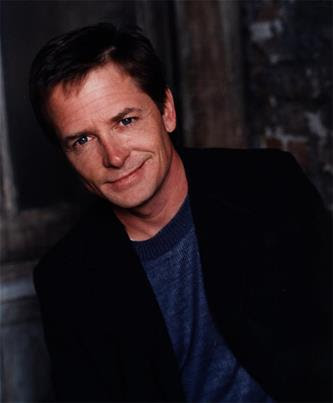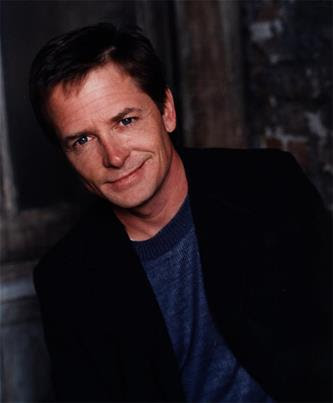 Hello, McFly! From the Back to the Future franchise to TV hits like "Family Ties" and "Spin City," Michael J. Fox has thrilled, touched and moved millions with his performances as well as his commitment to the campaign for increased Parkinson's disease research. And Lea Thompson , who portrayed Marty's mother in the trilogy in one of her most memorable roles, has appeared in more than 80 films and TV series. Now fans will have the chance to meet two of the most beloved stars of the past four decades as Wizard World, Inc. (OTCBB: WIZD) today announced that Fox and Thompson will attend Wizard World Comic Con Philadelphia on Saturday, June 4 at the Pennsylvania Convention Center. Thompson will also appear on Sunday, June 5.
 The Edmonton, Alberta, Canada native debuted as a professional actor at 15, co-starring in the sitcom "Leo and Me" on CBC. When he was 18, Fox moved to Los Angeles. He had a series of bit parts, including one in "Palmerstown USA" before winning the role of lovable conservative Alex P. Keaton on NBC's enormously popular "Family Ties" (1982-89). During Fox's seven years on "Ties," he earned three Emmy Awards and a Golden Globe, making him one of the country's most prominent young actors.
"Spin City" reunited Fox with "Family Ties" creator/executive producer Gary David Goldberg. Together with Bill Lawrence, Goldberg created the series expressly for Fox, establishing it as a joint venture of Dreamworks SKG, Goldberg's UBU Productions, and Lottery Hill Entertainment (run by Fox and partner Nelle Fortenberry, now a member of the Board of Directors of The Michael J. Fox Foundation).
Fox also had time during his busy TV work to become an international film star, appearing in over a dozen features showcasing his keen ability to shift between comedy and drama. These include the Back to the Future trilogy, The Hard Way, Doc Hollywood, The Secret of My Success, Bright Lights, Big City, Light of Day, Teen Wolf, Casualties of War, Life With Mikey, For Love or Money, The American President, Greedy, The Frighteners, and Mars Attacks!
Though the five-time Emmy Award winner (in addition to the three for "Family Ties," he also won one for "Spin City" and one for a guest role on "Rescue Me") would not share the news with the public for another seven years, Fox was diagnosed with young-onset Parkinson's disease in 1991. Upon disclosing his condition in 1998, he committed himself to the campaign for increased Parkinson's research. Fox announced his retirement from "Spin City" in January 2000, effective upon the completion of his fourth season and 100th episode. Today the largest nonprofit funder of Parkinson's drug development in the world, the Foundation has galvanized the search for a cure for Parkinson's disease, and Michael is widely admired for his tireless work as a patient advocate.
"Michael J. Fox is among the most requested celebrities by our fans, and we couldn't be more excited that he will make his Wizard World debut at one of our flagship shows, Philadelphia," said John Macaluso , Wizard World CEO. "His career in film and television has made him a household name and speaks for itself, and his work to benefit Parkinson's research and to support families battling the disease shows even more the kind of person he is.
"We are also thrilled that he will be paired with his co-star in the trilogy, Lea Thompson," he added. "Wizard World and its fans will be honored by their presence."
In addition to playing "Lorraine Baines McFly" alongside Fox, Thompson starred in SpaceCamp, Howard The Duck, Dennis The Menace, Some Kind of Wonderful and numerous other hit films. She has guest starred in many TV series, and had success with the NBC situation comedy "Caroline in the City" in the late 1990s before starring in several Broadway plays.
Fox and Thompson join a select group of celebrities already committed to attend Wizard World Comic Con Philadelphia, including Norman Reedus ("The Walking Dead," Boondock Saints),Sean Patrick Flanery (Boondock Saints , "Dexter"), Billy Martin (Lead Guitarist/Keyboardist – Good Charlotte, Artist – TMNT New Animated Adventures), James Remar ("The Warriors," "Dexter") and Jason David Frank ("Mighty Morphin' Power Rangers"), with many more to be announced.
Wizard World Comic Con events bring together thousands of fans of all ages to celebrate the best in pop-fi, pop culture, movies, graphic novels, cosplay, comics, television, sci-fi, toys, video gaming, gaming, original art, collectibles, contests and more. The ninth event currently scheduled on the 2016 Wizard World calendar, Philadelphia show hours are Thursday, June 2,3-8 p.m.; Friday, June 3, noon-7 p.m.; Saturday, June 4, 10 a.m.-7 p.m.; Sunday, June 5, 10 a.m.-5 p.m.
For more on the 2016 Wizard World Comic Con Philadelphia, visit http://wizd.me/PhiladelphiaPR .