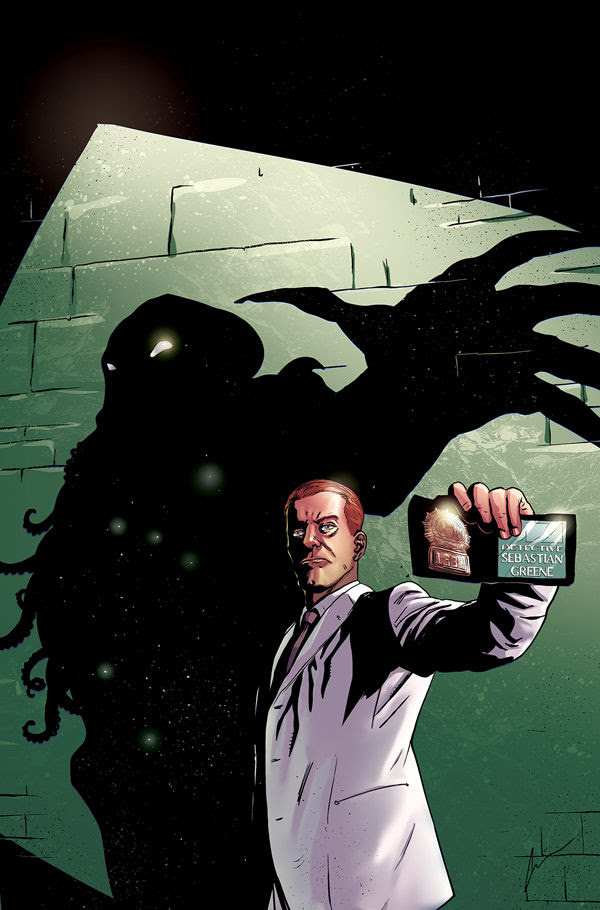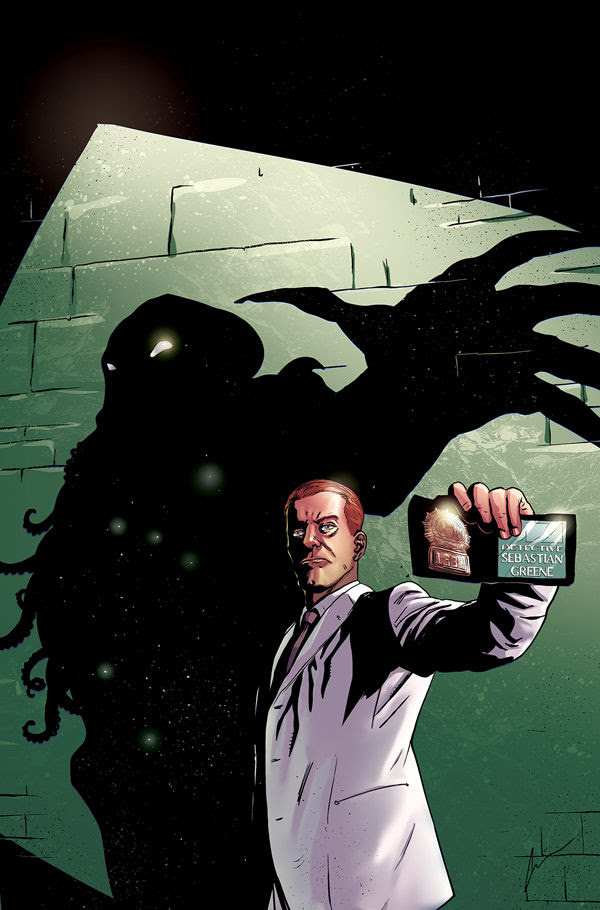 H.P Lovecraft is considered one of America's greatest writers. Ever since the publication of "The Call of Cthulhu" in 1928, his "Cthulhu Mythos" has become a phenomenon. One of the most recent examples is a comic book called "Weird Detective" by Fred Van Lente with art by Guiu Vilanova and it is average at best.
Sebastian Greene is a brilliant New York City detective who somehow manages to figure things out no one else can. One day he gets a partner to solve a crime where a woman was sucked completely dry. Turns out, Greene is actually an alien with advanced powers and the threat is Cthulhu monsters.
Even if this comic wasn't meant to be part of the "Cthulhu mythos," it's still an average read. The first thing is Greene himself. The big joke people have about him is that "he's Canadian" to explain why he's acting weird. This would be funny and all, if Greene didn't act like such an obvious alien. There's a difference between trying to act like a human with quirks and then there's an alien acting like what it thinks a human acts like.
The rest of the story has a hint of the Cthulhu feel to it, but it barely misses the mark. Lovecraft's writing was really descriptive, spoke about the human condition and makes the reader feel uncomfortable. That's a hard thing to replicate in comic book form and this comic only wants to show you the scary stuff which turns into an average horror story with little tension.
Vilanova's art is the best thing about this comic. The character designs are nicely drawn, but the thing that stands out is when the comic gets dark. The way Vilanova uses shadows is some of the best techniques you'll ever see. Not to mention when you actually see some monsters they do look nice. His Cthulhu, in particular, is impressive. On the other hand, some of his minor details look terrible. One of them is when Greene is watching a bunch of detective movies and the actors' faces look horrible.
"Weird Detective" is a flawed, mediocre Cthulhu story with little that makes it worth putting in the "Cthulhu Mythos." The main story is not all that interesting, but the art is remarkable.