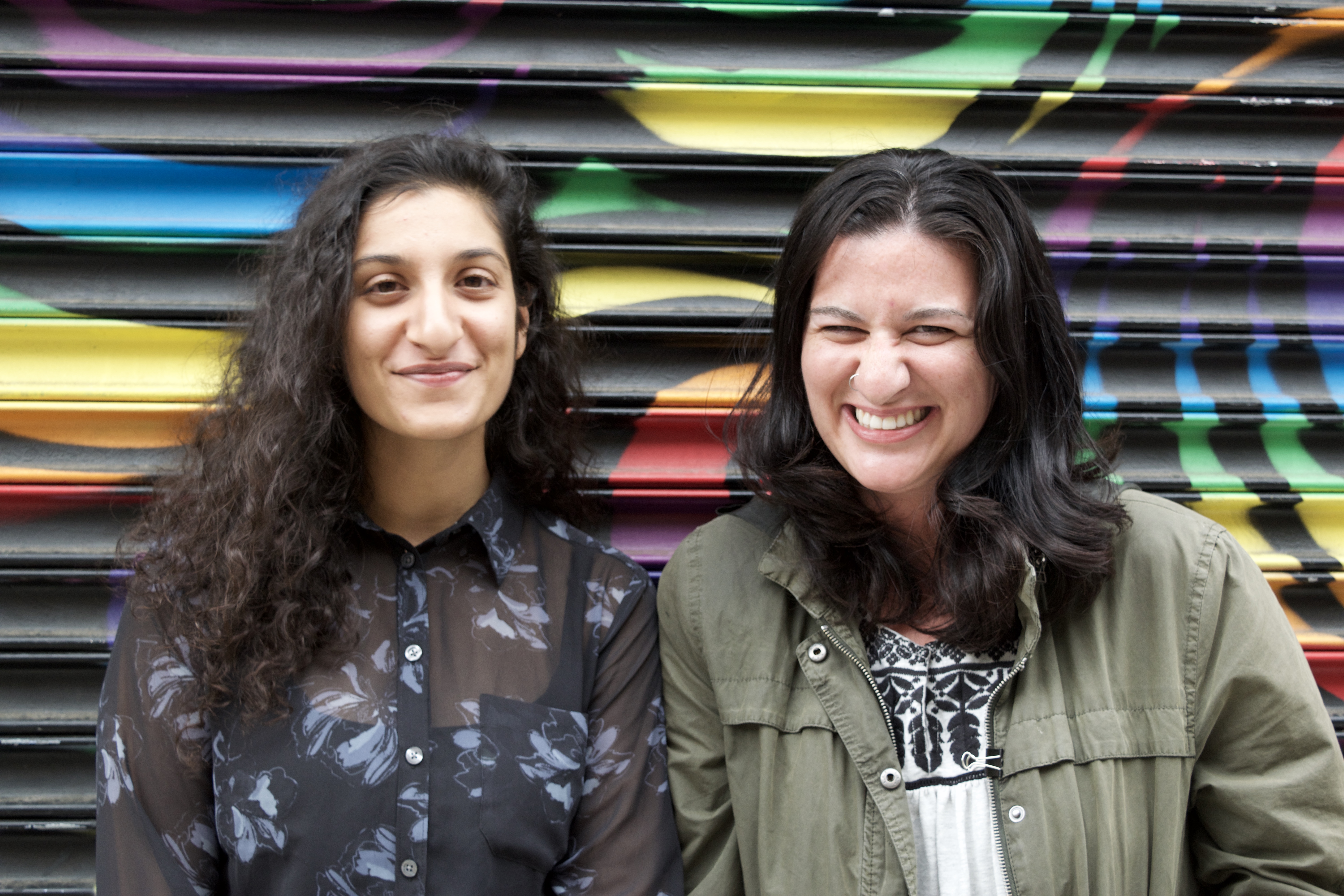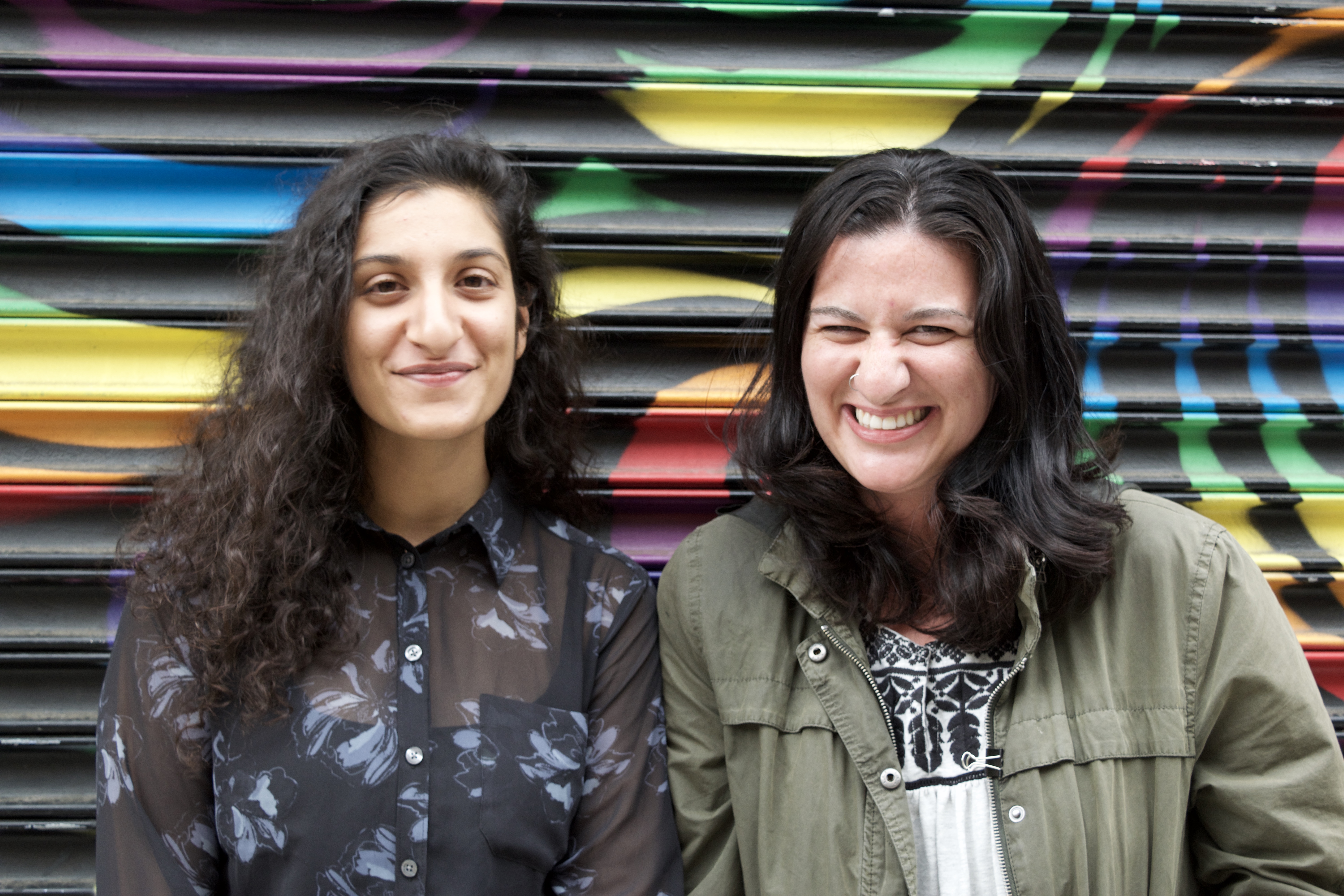 Review Fix chats with playwright Darcy Parker Bruce and director J. Mehr Kaur who discuss the inspiration behind the production, it's target audience and goals for the future.
For more on the play, click here.

About the Production:

"Always Plenty of Light at the Starlight All Night Diner" by Darcy Parker Bruce; directed by J. Mehr Kaur Featuring Lena Wilson, Siobhan McManamon, Jaime Rossow, and Michael Vernon Davis performs, as part of the Fresh Fruit Festival on Monday July 18th, 7pm; Wednesday 20th, 9pm; Friday 22nd, 9pm at The Wild Project, 195 East 3rd Street. Take Doctor Who, add in Jurassic Park, then slice in some Fried Green Tomatoes. "Starlight" is the story of a group of misfits who come together as a family within the walls of the Starlight Diner, a magical place, to stop 'Comet Killjoy' from hitting the earth.
Review Fix: What was the inspiration for this project?
Darcy Parker Bruce: A lot of the inspiration for Always Plenty of Light at the Starlight All Night Diner came from seeing a lot of wonderful plays that didn't have any queer people. I think our voices are really important, and need more space in contemporary theater. A friend of mine once came up to me after a show and expressed their concern regarding how all plays with queer themes seem to end tragically. While Starlight isn't necessarily all comedy, it certainly leaves room for queer characters having a pretty great time while also receiving fulfillment. We don't fall into that ugly trope of Bury Your Gays. I just really wanted to write this fun time travel romp with a really beautiful love story wrapped up in it. Starlight kind of wrote itself in a lot of ways. It pulls from so many places in its references and nods to other classical sci-fi, while (hopefully) telling a really sincere story about what it's like to lose everything you know and have to start over. And dinosaurs. Who doesn't love dinosaurs?
Review Fix: What's your creative process like?
Bruce: It's very dependent on how much coffee intake I'm currently receiving. Most of my writing begins with characters sort of introducing themselves to me, and then I kind of wait and listen to them for a while and learn their habits and what they love, and I build them somewhere to live and take care of (like the Starlight.) Some of my favorite work is the work I don't have to struggle to write. The characters are there, and they know each other, or they're eager to meet. They don't fight me. The story knows where it's going, and sometimes I have to pause and think about it, but usually it just strikes- while I'm driving so it's very inconvenient- and then it weaves together. The creative process for Starlight was a lot like an asteroid slamming into the back of my head. It was just there very suddenly- Sam was first I think- and once you get to know the show, you'll understand, she's very demanding (in a sort of silent and broody way.) Danni contributed a lot to the world building and the science of it all. Jessa had a lot to say about the diner and how new and scary things can be. And Moxie just. Moxie is Moxie.
J. Mehr Kaur: On my end, the creative process starts by encouraging the actors to get to know these characters intimately so that they can embody the ease of authenticity in their relationship to each other on stage. I like to create a process, in tandem with my actors, that is built specifically for the production we are working on. For STARLIGHT, I was especially interested in leading the ensemble to unlock the value that the simple existence of each character has to the world of the play – how without the very particular rhythm of these characters' actions determines the flavor of the world the audience is invited to see.
Review Fix: What makes this different or special?
Bruce: It's a lesbian time travel adventure space play with dinosaurs and lots of kissing.
Kaur: It's by a queer woman and directed by a queer woman of color. That shouldn't be "different" or "special" but it is.
Review Fix: What did you learn about yourself through this process?
Bruce: Ultimately I learned that there's a niche to fill in the theater world and it's shaped like a lesbian time travel adventure space play with dinosaurs and lots of kissing. I think we all learned that stories are bigger than us, and they encompass so many of our passions and fears, and when we write about what we are truly afraid of, and place our vulnerability onstage, it gives so much life to the story, and to everyone who worked on the project. This process has been amazing so far, and I am very happy to be a part of it.
Kaur: I learned that time travel is a thing that I hope will be real at some point in the future. WHO wouldn't want to travel to the Cretaceous?
Review Fix: How does it feel to be a part of something like this?
Bruce: Really gay.
Kaur: What Darcy said.
Review Fix: What are your ultimate goals for this production and for the future?
Bruce: More productions, of course! I really want to reach out to my community through this show. I also would love for Starlight to become that same kind of campy famous that Rocky Horror is.
Kaur: I would love to do a site-specific production of it, in a cozy diner with a glass ceiling so the audience can see the same stars that Sam and Jessa are in love with, and also coconut cream pie.
Review Fix: What do you think your audiences will enjoy the most?
Bruce: It's really a toss up between the science, time travel, dinosaurs, and of course the kissing.
Kaur: There is something really visceral about watching characters on stage that believe so much in what they want to accomplish – it makes your heart pound, and I think the audience will love that – in a gay, campy sort of way.
Review Fix: What's next?
Kaur and Bruce: Dangerous Play is planning a large-scale immersive takeover of the greater Boston area. Stay tuned for more details on that.