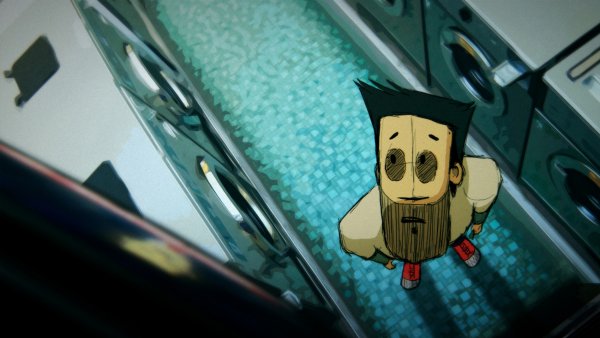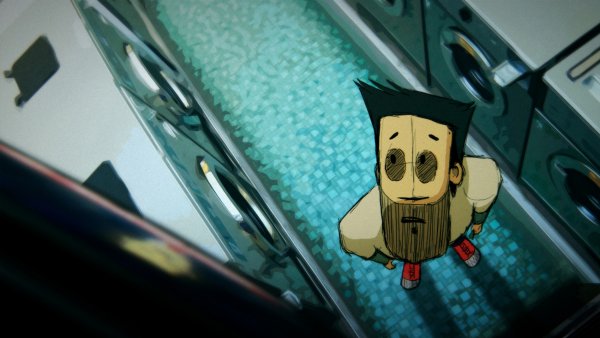 Review Fix chats with filmmaker Jamil Lahham who discusses his film "Dirty LAundry Day," set for at a run at this year's summer screening session of the Queens World Film Festival.
For more on the film and the festival, click here.

Review Fix: What was the inspiration for your film?
Jamil Lahham: Dirty Laundry Day came out of a one liner joke from the late George Carlin. The joke went as follows: "I put a dollar in a change machine but nothing changed."
Review Fix: What was the most challenging part of making it?
Lahham: Every filmmaker MUST have some sort of a reason, a drive or a "flame" towards the story they try to tell. Keeping that initial "flame" fresh throughout the filmmaking process is probably the hardest thing I had to live through while making the film. Questioning myself and my decisions every step of the way. all these internal conflicts I think were and are the toughest part of the filmmaking process.
Review Fix: How do you want it to be remembered?
Lahham: I have no idea how I'd like to be remembered ..but I do know that I DO NOT wanna be remembered as a bullshitter.
Review Fix: How does it feel to be a part of the festival?
Lahham: It's a very unique position and a feeling really.
Making a film and unsolicitedly sharing it with the world is about as uncomfortable of an experience as it gets. It's a shot in the dark, and you're alone in this. Soon as you realize someone out there accepts and enjoys your shot as is, the lights go on, and you see these people, and you interact with them and quickly realize how much in common you have, and the feeling evolves from "colleagues" and "industry friends" to a second family. A family that doesn't piss you off over Thanksgiving dinner.

Review Fix: What's next?
Lahham: As they say in the industry, "one for me and one for the audience" my next film is more on the mainstream side compared to my last film. It'll be done in CG and it'll deal with more of a light-hearted subject matter. I don't wanna give too much away but you can definitely follow some of the process on my blog:Â http://jblogger-animart.blogspot.com/.