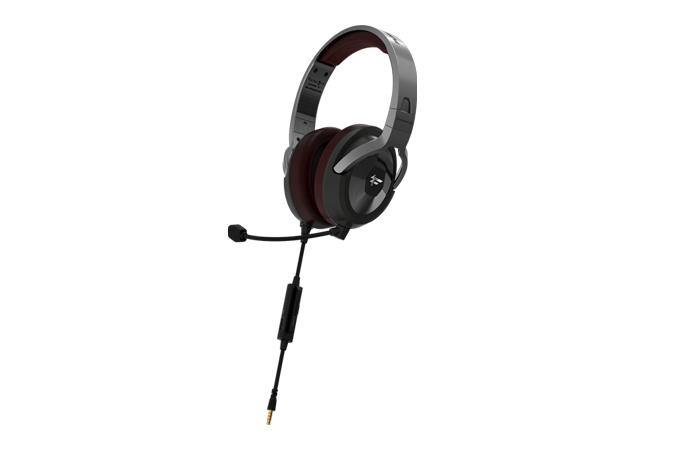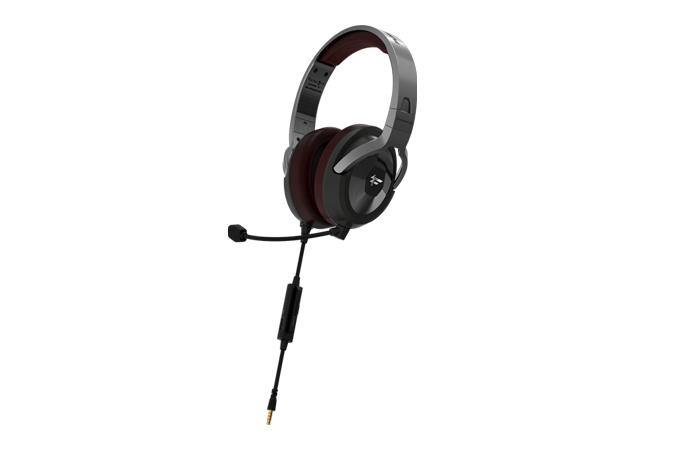 Review Fix chats with Matt Walden, Fatal1ty Team, to learn all about Monster's new multi-platform gaming headset that is remarkably light, but super durable, enough to be the only headset you'll use across all of your devices.
For More on the Headsets, Click Here.
About The Headsets:
In collaboration, the world's most successful video gamer, Johnathan "Fatal1ty" Wendel and Monster's extraordinary knowledge of the nuances of sound reproduction and decades of audio expertise bring unrivaled perspective in knowing what gamers need to gain the winning edge they seek.The FxM 100 & 200 headsets feature exclusive fHex720 Sound Chamber Technology™ and special Game-tuned version of Monster's signature Pure Monster Sound™ profile. In concert with custom-built drivers matched to noise-isolating ear cups, these breakthrough features magnify essential audio details helping gamers to hear and identify critical elements and nuances. The result is pinpoint accuracy needed to gain a competitive advantage and to experience your game as never before.
Review Fix: What inspired the design?
Matt Walden: The main point throughout both designs and the line is our fHex720 Drive Chamber. This hexagonal sound chamber was inspired by some of the best concert halls, live recording and audio effects studios in the world. By recreating a perfect acoustic chamber in place of a traditional cup design we have achieved not only an inspired design but a clean and clear sound that suits gaming as well as music perfectly.
Review Fix: They are so light but pack a ton of sound. How did you accomplish this?
Walden: We worked for months blending different types of resins until we found a combination that gave us the strength required for full-time usage as well as the lightness necessary for hours of gaming. Another point which is maximized is driver design and tuning in parallel with the fHex720 Drive Chamber allowing to use lighter more efficient drivers yet still deliver sound we do usually not see at this price point.
Review Fix: What type of gamers do you think will enjoy these the most?
Walden: The great thing about the Fatal1ty by Monster line is that these can be your only headset. They sound great in all games, here at lab we have been playing a lot of OverWatch and CS:GO, the clarity and depth you feel around you is amazing, similar to listening to music live vs. your car radio. Rocket League is super fun as well with these headphones – feel the bass. When you want to listen to music on the way to school, gym, whatever – pop out the mic and you have a great looking, great sounding, super comfortable and light headphone to take with you anywhere.
Review Fix: Who will this headset disrupt the market place?
Walden: Let's see!
Review Fix: Bottom line, why should a gamer pick these up?
Walden: Your only headset, works for console, mobile, PC – sounds amazing in game and listening to music, wear it forever, take it everywhere.