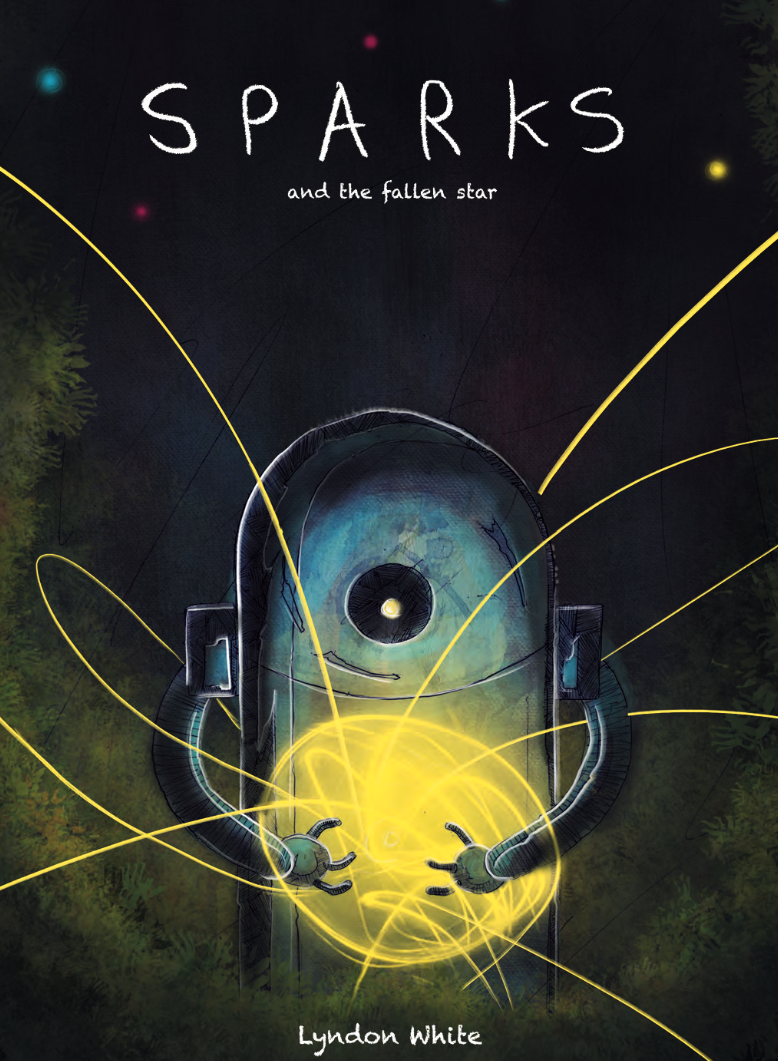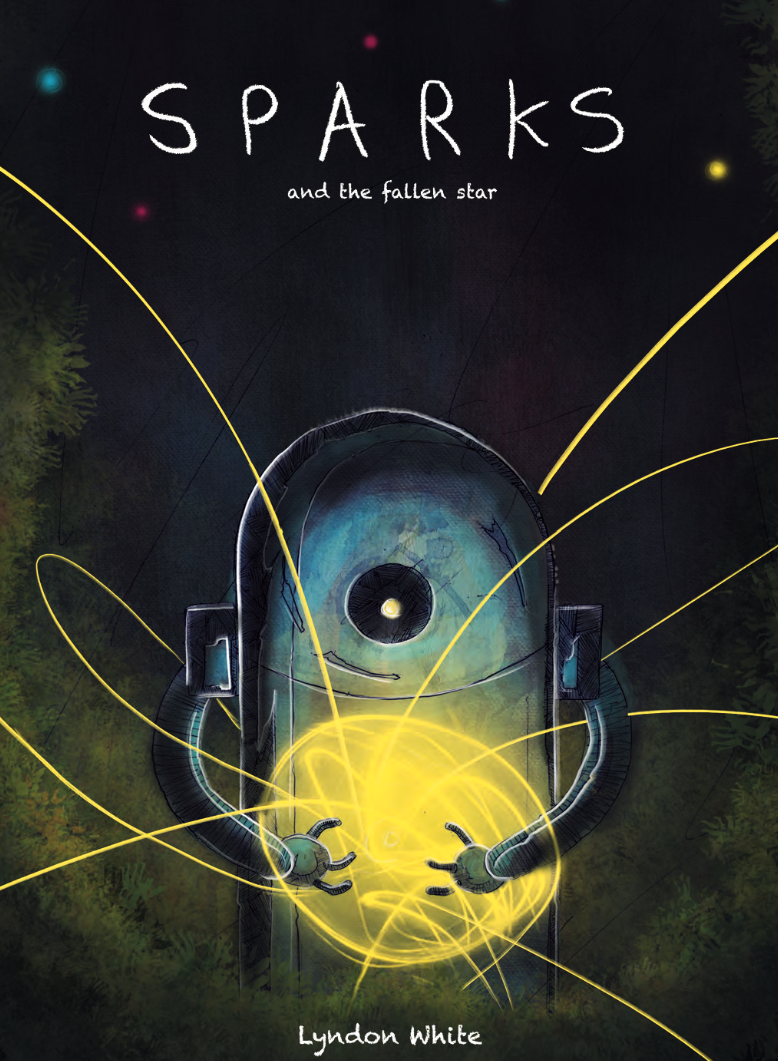 Curiosity and hope are powerful, but both mean nothing without action and a plan. At least that's what Sparks the robot believes as he with his newfound otter friend investigate the darkness that has befallen their home. Told in few words and a play with light and shadow 'Sparks and the Fallen Star' is a simple and powerful telling of what it means to battle the dark.
The subtlety in this graphic novel is a slow build. There's narration about the reason we have daytime and why it's a precursor to night. It's gradual, like being on a rollercoaster. You think to yourself, oh this is a nice children's story. But then you're reminded of those frightening fairy tales you were told in your childhood. Beware of people offering candy, they may put you in an oven. Stay on the path or you'll be devoured by a wolf. These tales teach us to become better than we are, to make sensible choices. And like children who are given these warnings to attempt to live their best lives, stories should take their time to develop.
Writer and artist Lyndon White effectively does this with single bubbles within each panel. In some parts there is a single word or no lines at all, allowing the artwork to speak, essentially becoming a character in and of itself. What's more the story has been told before, however White's approach is refreshing. A character notices the near destruction of his existence, then another character enters. They team up to battle an external evil and hopefully right the wrong that has been done. Still, there's something driving you forward. You have to find out how this will end. Will things be set right? Will our heroes prevail? Will they survive?
It's rare today that a two-character narrative within a nearly 80-page work can hold a person's interest. But, White utilizes the graphic novel medium by using enough minimalism to allow the reader to be a part of the story. Without the reader there is no one to be shocked, surprised, to be afraid or cheer. You become a coconspirator on this journey to the point where it's infectious. In essence, the writing invites you in where you find yourself emotionally invested in the wellbeing of an otter and a robot.
This little work will hold a large impact by forcing you to question what would you do to bring back the light? At the very least you will want to see what happens at the end. There's magic in that type of storytelling, where you can appreciate a sunrise instead of cursing the dawn.