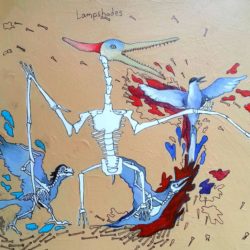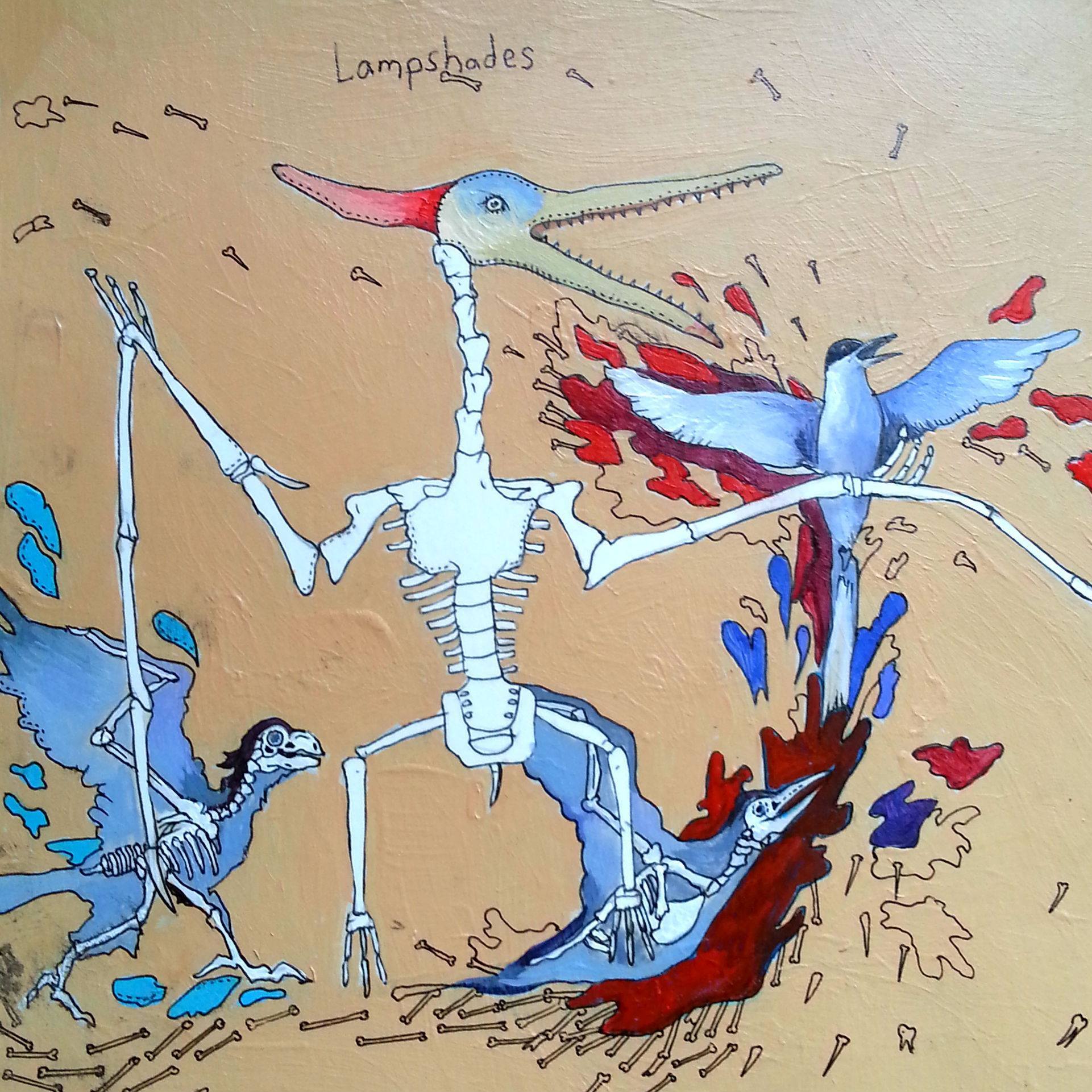 Review Fix chats with Lampshades frontman Tan Arcade, who discusses the band's newest collection of songs, "In Medias Res."
Review Fix: How did the band get together?
Tan Arcade: We got together in 2014.  I was in two separate bands at the time. One was called Bear Empire with Eric, and the other one was Norway.  Somehow the three of us jammed together.  We wrote around 5 or 6 songs in a couple weeks and realized we wanted to play live and possibly record.  The other bands coincidentally went on hiatus and that gave us the free time to start this project.
Review Fix: What's your creative process like?
Arcade: We start off with an idea, maybe a bass riff, guitar riff, or a drumbeat, and then build from the ground up.  Once the idea is in place, we start to explore things by jamming it out.  Usually what happens is we find a natural progression through the song until it's complete.  Sometimes we even rearrange the parts like a jigsaw puzzle until it falls into place. The great thing about this band is that we all write music well together. The egos get checked at the door and we genuinely like hanging out and playing music together. It's really a democratic process as well (also helps to be a three-piece in order to avoid a draw in voting).
Review Fix: What's your standout song on the new album? How was it written?
Arcade: The standout is Forest of My Mind. Mainly due to the fact that it works within this space of weirdness where rhythm and dissonance are sort of pushed together and pulled apart.  I sort of came up with the guitar riff, while Eric and Karver put this driving rhythm into place.  Karver does some really interesting stuff on this track and really became the foundation of the song. I was watching a few B-movie slasher films at the time so I think the lyrics were inspired partly because of that.  I had this particular fictional idea about a night drive through a woodsy area and the character comes upon a car crash but there's no around.  His mind starts to play games with him and he starts to notice the supernatural power of the forest.
Review Fix: What are your goals for 2017?
Arcade: Mostly support this album through a mini tour around southern Ontario.  There are some plans in the works to play Montreal and the east coast.  We also have another batch of songs we are writing and plan on recording.
Review Fix: What makes this a special album?
Arcade: Well, for us, it's music that we want to hear.  We enjoy playing these songs live and feel like we came as close as we could to capturing our live sound on this record (shout out to Michael Keire at Threshold in Hamilton for helping us achieve that).  The themes that we explore lyrically are quite relevant.  It isn't a political album by all means, but it does play with the general paranoia that we see today.  You can definitely see that in "Strung Out" and "My Apocalypse" for sure.
Review Fix: How do you want your music to affect people?
Arcade: We write and play music with honesty that comes straight from the gut.  If you connect to that, we are satisfied.  It's always such an amazing thing to connect with people musically and creatively. Once the record is done and released, it's really out of our hands.