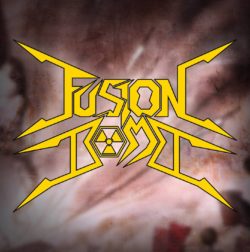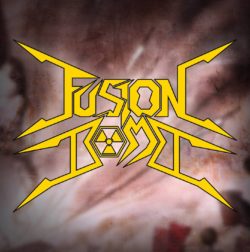 Review Fix chats with Fusion Bomb's Michel Nippel, who discusses the band's origin, goals, creative process and standout track, B.O.D and more.
Review Fix: How did you guys get together?
Michel Nippel: We've been friends since childhood and somehow me, Scott, the drummer, got in touch with metal music. Mostly Heavy, Thrash and Power Metal at the time and so I influenced the rest of the members only Miguel listened to metal before and him I met in class.
Review Fix: What's your creative process like?
Nippel: We come up with a concept, then write down possible song subjects that match with the concept. Afterward we start either with the lyrics but more often with riffs and add then drums and the rest. Very seldom we start with drum beats. After that first creative process a song takes some months to ripen in our rehearsal room and then it's ready to be published.
Review Fix: What do you think makes this band special?
Nippel: To be honest? Not much I think, maybe our subjects or the way we're dealing with them, our music, instrumentally, is pretty basic I think.
Review Fix: How would you describe your style?
Nippel: We play old school Thrash, but since we all listen to much Death Metal and I for my part have recently returned to classical Heavy and Speed Metal, it's not just stereotypical thrash. And we hate pizza-beer-thrash.
Review Fix: What are your goals for this album?
Nippel: We want to become a "known" underground band in the German scene, France would be nice too, but there we have less good connections.
Review Fix: What's the standout song? Is there a story behind it?
Nippel: I think it's B.O.D., which is the abbreviation for Beertroopers of Death. It is about  us, being those Beertroopers, as we are fucking up a bar. The lyrics are pretty rude, so I won't speak them out here, you can check them out yourself if you are interested.
Review Fix: What's next?
Nippel: Promoting our debut PRAVDA and then maybe a little touring.