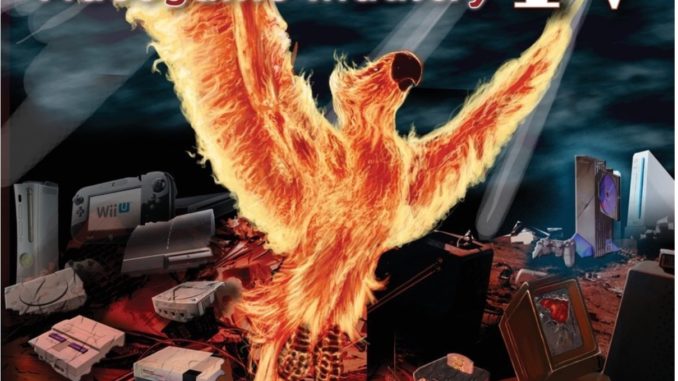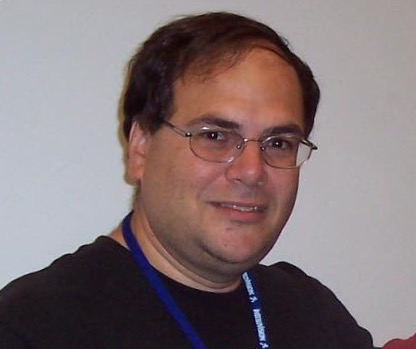 Review Fix chats with iconic video game journalist and writer Leonard Herman, who discusses the fourth edition of his legendary Phoenix video game book, which since 1994, has chronicled the vast history of the video game industry.
Review Fix: For those who don't know you, why do you think you are referred to as Lenny the Legend?
Leonard Herman: That term just started recently. Someone posted a photo of you and me at the recent Coleco Expo. (Author) Brett Weiss commented, "Lenny the legend and Pat the persuasive!" It would have ended right there and then but I was having dinner that night with Tim Lapetino, Jeffrey Wittenhagen and Antoine Clerc-Renaud when I checked Facebook and saw it for the first time. The other three, especially Jeffrey, ran with it and posted it everywhere. I actually call myself "The Game Scholar," which is a title Electronic Gaming Monthly magazine gave me back in 2003.
Review Fix: To you, what is the most influential video game of all-time?
Herman: There are many. You could name Space Invaders and Pac-Man, or even the VCS or NES as a whole. But in my mind, it has to be Pong. It was the first video game that took off, although it wasn't the first video game and simply a novelty. It was the game that created the industry, as hundreds of companies began copying it and working to improve on it.
Review Fix: Do you still play games? If so, what do you enjoy the most?
Herman: Unfortunately, not so much anymore. But when I do play, I enjoy puzzle games. The Game Boy was the perfect vehicle for those games, and sometimes I miss the simplicity of the original monochrome system. Of the consoles, my favorite is still my first, the Atari VCS. I've been playing Flashback Classics on the Xbox One, and unfortunately, most of the Atari games are simply not fun anymore. It was definitely the 3rd party games for that system that was memorable.
Review Fix: What makes the fourth edition of this book a special one?
Herman: The 4th edition is the culmination of more than 20 years of hard work. It is not merely the 3rd edition with 15 additional chapters. Most of the text in the previous chapters were rewritten. The book also contains Japanese and European console history. Of the more than 1,000 photos, I think only one or two of them appeared in the previous editions. And while I love how the softcover B&W book came out, the deluxe hardcover color edition is truly spectacular. Ever since the 2nd edition came out in 1997, which was the first edition to feature photos, people have written to me and said what they really wanted to see were color photos. What I always wanted was the book to have a hardbound edition. So this deluxe color edition has everything that people, including myself, have wanted.
Review Fix: What have you learned about yourself through this book and its four editions?
Herman: I learned that fame is fleeting. After the release of the first three editions of my book, practically everybody in the industry knew of them. In 2008, seven years after the 3rd edition was published, Game Informer magazine named Phoenix the number two video game book of all time (#1 was Masters of Doom by David Kushner). But the world has changed since then and by the time of the release of the 4th edition, a new generation of gamers who learned their history from YouTube and Wikipedia rose, and they never heard of my book.
Review Fix: What would you do differently?
Herman: I would have liked to release the B&W and color editions of Phoenix IV simultaneously, but unfortunately that became impossible for several reasons. And I continuously question whether I made the correct decision to publish Phoenix IV myself. Two educational publishers were interested in publishing the book and I thought hard about signing with them. If I had gone with them, the book would have been publicized to a better extent than I could do myself. However, based on previous books from these publishers, my book would have been much more expensive than it is. For example, one of these publishers published a 250-page softcover b&w book around the same time as the 828-page softcover b&w edition of Phoenix IV came out. They charged $40 for that book, the same price as I charged for mine. Had they published the book, I could have seen them charging $80-$100 for the b&w softcover edition, a price I deemed much too expensive.
Review Fix: Why do you think Ralph Baer is so influential to the industry?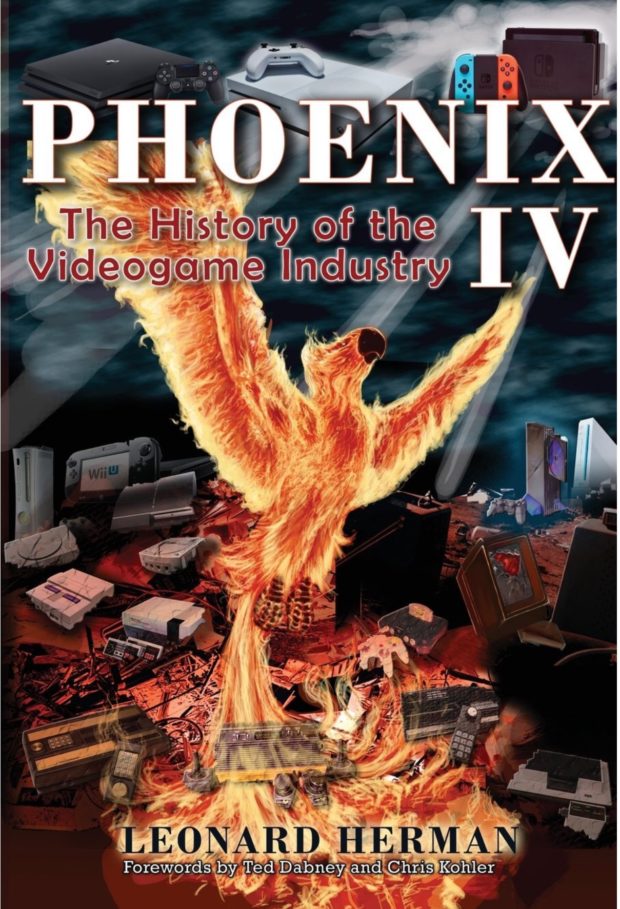 Herman: I really don't know if he was. Remember, he was basically unknown until the end of 2000. Everyone really credited Nolan Bushnell as the guy who invented video games while Ralph remained in the background. One thing to Ralph's credit, however, is that he thoroughly documented everything he did and most of those notes are in the back rooms of the Smithsonian where researchers can access them. And I guess you can say it was his Odyssey that influenced Pong and kickstarted the whole industry.
Review Fix: Who do you think had a huge impact on the industry and doesn't get the credit they deserve?
Herman: More and more unsung heroes of the video game industry are getting their due each year, but I still think the one person who doesn't get enough credit is my friend, Ted Dabney. For 30 years Ted had been in the shadow of his partner, Nolan Bushnell, who was naturally a great talker and promoter. I always compared Ted to Ralph Baer, whom for years had never gotten the recognition that he deserved. One 1983 interview in Video Games magazine referred to Ralph as the Godfather of video games while Bushnell was the Father. I changed that in a 2000 article that I wrote for Electronic Gaming Magazine, which at that time was the #1 video game magazine. Following the publication of that article, a new generation of people in the gaming industry learned who Ralph Baer was and he soon gained the title of "The Father of Videogames" while Nolan was renamed with an equally prestigious "The Father of the Videogame Industry". Leaders in the industry began inviting Ralph to shows around the world and giving him awards, which eventually culminated with him receiving the National Medal of Technology from President George W. Bush in 2006.
I had hoped to do the same magic with Ted Dabney with my article, "The Unknown Atari," which was published in Edge Magazine in 2009. This marked the first time that Ted ever told his story about the founding of Atari and contradicted several stories of Atari lore that Nolan had been perpetuating for more than 30 years. Thanks to that article, Ted's name became more widespread than before. However, even to this day, whenever Nolan Bushnell's name appears, it's always as the FOUNDER of Atari, and not the CO-FOUNDER, which is correct. And unfortunately, many writers who call themselves historians, continue to make this error until they are called out on it.
Review Fix: Who do you think gets too much credit? Why?
Herman: This is just the opposite of the previous question. In my mind, the person who gets too much credit is Nolan Bushnell. Still. People now know who Ralph Baer is, so Nolan isn't referred to as the Father of Video Games anymore, but as I complained in the previous question, people still refer to him as the founder of Atari. I've never seen Jobs or Wozniak ever referred singly as the founder of Apple. Their names are always paired together like Lennon and McCartney.
Review Fix: Bottom line, why must a video game aficionado buy this book?
Herman: Since it was first published in 1994, Phoenix has been called "The Bible of the Videogame Industry. Just about anything you could possibly want to know about video game history is in there. And since the book covers history through 2015 (2016 in the deluxe hardcover edition), just about all important details are included. Of course, the book does not encompass the entire industry. It doesn't include computer gaming or eSports. And it doesn't mention every single game that has ever been produced. To include all of that the book would have to have been at least three times its size. But it does offer a lot of information. I've read so many reviews of the book where people state that they thought they knew everything about video games, only to learn that there was so much more.
Review Fix: What's next for you?
Herman: I'm working on the 2017 chapter. I'm thinking about releasing new chapters individually, but that's only if I could get them cost effective. Right now the 32-page 2016 chapter would cost $8 and that's just too much (it will be available on my website for free download soon). I've also been invited to write for a new retro video game magazine that hopefully will be out by the end of the year.
I'm also going to releasing a book of short stories that I've written over the years. Right now Michael Thomasson is reading it to get an idea of how the cover should look. He told me he wasn't expecting much from them but was pleasantly surprised when he began reading them. Finally, I'm thinking of finishing another non-fiction book that I began writing over ten years ago. It's not videogame related but that's all I could say about it at this time.
Review Fix: Anything else you'd like to add?
Herman: When the first edition of Phoenix was published in 1994, it was the first comprehensive book about the history of the video game industry (the only book before it was a 1983 book called Screen Play, which was targeted for kids). There are many books today about video game history, but as Game Informer magazine said, Phoenix remains the first place to start any study of video game history.
For More On Phoenix, Click Here.